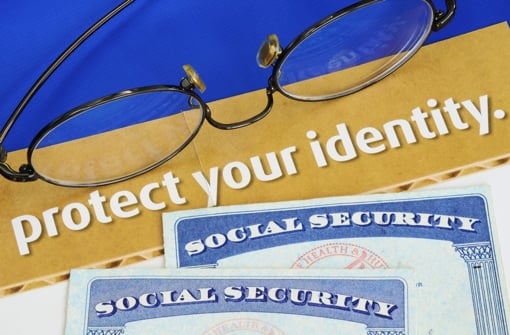 Data breaches have become something of an epidemic in this country. I made the mistake of shopping at both Home Depot and Target when hackers were stealing hundreds of millions of customer payment card records. The incident didn't cost me any money – my bank automatically cancelled the affected cards before a criminal could use them. The threat of future harm from the attack is, as a result, pretty low.
Unfortunately, though, that's not the case for those who have fallen victim to the hack of health insurer Anthem, perpetrated this February. In that case, criminals stole an incredibly rich data set including name, address and social security number (SSN) – just about everything an Internet-savvy crook would need to apply for new credit lines in your name. And since SSNs have become synonymous with our identities (in opposition to what the Social Security Administration originally intended), Anthem victims will be eternally vulnerable to identity theft.
Naturally, this isn't sitting well with a number of Anthem customers, who say the company got off easy after causing a lifetime of security damage to millions. Jennifer Nuss's 4-year-old son Benjamin had his data and SSN lost to Anthem's hackers. "They sent us a letter saying that Benjamin's information may have been compromised. All they offered is, 'We can watch Ben's credit for you,'" she explained to The Intercept's Farai Chideya. "With Benjamin, we're going to have to watch his information forever."
Data breaches aren't going away, so this issue isn't going to go away either – it's destined to get worse before it gets better. But there is some hope on the horizon. The recent hack of U.S. government servers by the Chinese has put much of Washington D.C. on alert. It led President Obama to renew his push for the controversial Cybersecurity Information Sharing Act of 2015, which would allow the sharing of data on cyber threats between companies and the government to help catch crooks.
That's all well and good, but it's pretty cold comfort for Jennifer Nuss and the rest of the 80 million Americans suffering the effects of the Anthem hacking. What they need is the legal right to seek damages from Anthem should their stolen data be misused in the future. The company shouldn't be protected by a statute of limitations here. It would also be a terrific step if credit agencies overhauled their identity verification process, which is only getting less secure with each successive private breach.
If you believe criminals have misused your stolen SSN, you can apply for a new number through the Social Security Administration. The process is free and takes a few minutes to complete. It likely won't protect you completely from future attack, but it will make future attacks more difficult. You can learn more about the process at the U.S. Federal Trade Commission website. You might also want to read Techlicious's The Best Way to Stop Identity Theft guide, which has useful advice for victims.
[Protect your identity via Shutterstock]