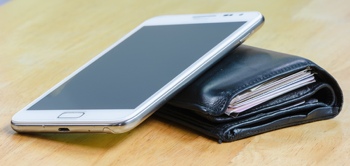 On the heels of a similar weekend announcement from value-minded carrier T-Mobile, AT&T today announced a new smartphone plan for individual accounts that offers lower prices and higher data allowances.
Under the new pricing, AT&T customers can now get a single phone line with 2GB of data for just $65 a month plus taxes and fees. Less than a month ago, the company charged $70 per month for just 1GB of data.
There is a catch to AT&T's offer: Its value pricing is only valid "for smartphone lines with no annual service contract or on an installment agreement." That means if you're currently under a 2-year contract with AT&T, you won't be able to get this deal. The moment that contract expires, however, you can access your AT&T account and request the new pricing without having to enter into a new long-term agreement or buy a new phone.
Competitor T-Mobile, meanwhile, also announced price drops for its individual customers on its Simple Choice plan. Just $50 per month buys you unlimited talk, text and now 1GB of data (up from 500MB). You can upgrade to 3GB of data for another $10, or go all out and grab unlimited high-speed 4G data for an extra $30 per month. T-Mobile's new pricing goes into effect March 23.
More details about the new AT&T pricing and T-Moblie pricing can be found at the companies' respective websites. To compare these new plans to offerings from Verizon, Sprint and other smaller carriers, check out our updated research on which carrier has the cheapest phone plan.
[Smartphone resting on wallet via Shutterstock]