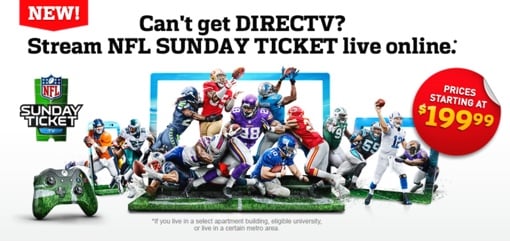 Are we entering a glorious new age of content unbundling – that is, being able to enjoy our favorite TV shows on our own terms, rather than on the cable company's? It may be too early to make such a grand pronouncement, but the early signs point, excitingly enough, to yes.
Just last week, the COO of Showtime's parent company CBS suggested that the premium cable network could offer itself directly to the public, even to those of us without a cable TV subscription. That's no small news – most networks won't let you access streaming content online or via apps without first authenticating with your cable company.
Satellite provider DIRECTV is also making slow steps in the unbundling direction. This year, it's begun offering its popular NFL Sunday Ticket season pass service as a $199 stand-alone to people without access to DIRECTV service. Private home owners won't be able to take advantage, but those in dorms, apartment buildings and condo units with dish prohibitions will be able to unbundle a worthwhile cable service for the first time. (You can see if you qualify by visiting NFLST.tv.)
And let's not forget that in April, Comedy Central made some of its most popular shows – namely, The Daily Show and The Colbert Report – available for free on its iOS app to those without a cable subscription.
None of these news items are huge revolutions on their own. But they are the first shots in a larger war. Cable companies want to dictate how we enjoy their content, because they're terrified change will eat into their profits. (And it might!) But once some providers give the public what it wants – choice – all will feel increased pressure to.
One can only hope.
For more information on saving money by going cable-free, check out our pro-and-con guide to cutting the cable cord.