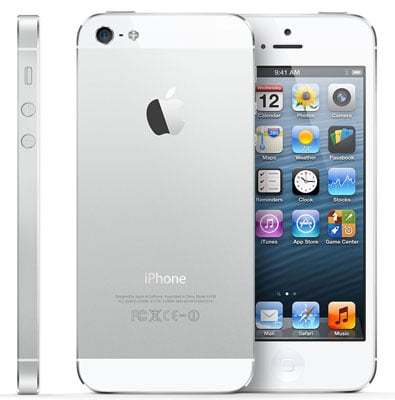 The Apple iPhone 5 has the key upgrades we were expecting—a larger 4-inch display and access to AT&T, Verizon and Sprint's super-fast 4G LTE networks. Both of which offer a significant improvement over the iPhone 4 and 4S.
The rest of the improvements are incremental—more in keeping with today's higher end Android phones, like the Samsung Galaxy S III and HTC EVO 4G LTE than breaking new ground—or they're upgrades that will come along with iOS 6, which can be enjoyed by current Apple 4 and 4S owners.
1. A bigger, more vibrant display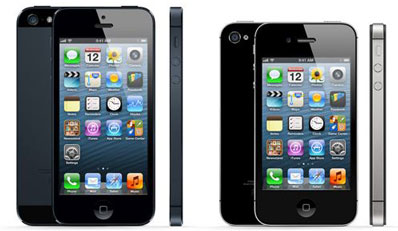 The iPhone 5 moves up from a 3.5-inch display to a 4-inch display, with the extra room all in its height, so it should feel very similar in your hand. The iPhone 5 also has the same pixel density (326 pixels per inch) with a resolution of 1136 by 640 pixels (versus 960 by 640 pixels). That new real estate buys you an extra row of icons on your home screen and an aspect ratio that is closer to 16:9, or that of an HDTV.
Apple has modified apps like the calendar and Safari to take advantage of the extra space. Older apps will appear with bars on the sides until upgraded by their developers.
Fortunately, the extra screen size doesn't add to it's bulk. The iPhone 5 is actually 20 percent lighter than the 4S, at 3.95 ounces, and 16 percent thinner, at 7.6mm.
2. Much faster Data
Theoretically, the AT&T, Sprint and Verizon 4G LTE networks the iPhone 5 will use have a top speed of 100 Mbps. That's far faster than the 14.4 Mbps top speed of the HSPA network AT&T's iPhone 4S uses and the 3.1 Mbps top speed of the Verizon and Sprint 3G networks the iPhone 4S uses. In real world use, you should expect LTE speeds in the 10-30 Mbps, but that's still far faster than the real world speeds of Verizon and Sprint's 3G networks, which chug along at around 1 Mbps. If you're going to browse the Web or stream music or video (and if you have an iPhone, why wouldn't you be?), moving to the iPhone 5 is a no-brainer (if you live in an area covered by LTE).
Apple put a dual-band Wi-Fi chip in the iPhone 5 that gives it access to the less crowded 5Ghz band, which should mean faster speeds and better connections to your Wi-Fi at home, if you have a router that supports the 5GHz band.
3. A faster processor
With a new A6 processor, the iPhone 5 doubles the processing speed of the iPhone 4S and quadruples that of the iPhone 4. You'll also benefit from twice-as-fast graphics processing, which should make the iPhone 5 faster than its high-end Android competitors—a bonus for gamers.
Despite the increased speed, Apple says they are able to deliver on battery performance, with a promised 8 hours talk w use of LTE data and 10 hours of video playback.
4. Better in-call noise-reduction and in-box earphones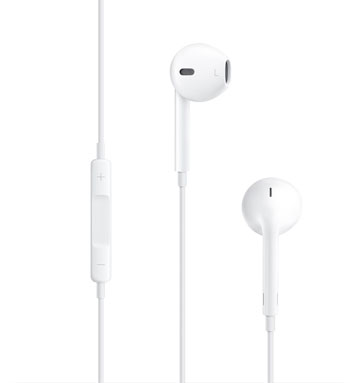 Apple has finally redesigned the earphones it packs in the box with its iPhone. Called EarPods, these earphones have two speakers—a main one that's directed into your ear canal and a secondary speaker for deeper, richer bass. Looks like they'll be a major improvement over the current EarBuds.
The iPhone 5 comes with three mics that work together to identify and reduce background noise while you're on the phone. Looking forward to putting that to the test as well.
5. A better camera
The iPhone 5 camera is essentially that same as the one in the iPhone 4S. With the A6 chip, the iPhone 5 has better image processing, so the resulting shots should be better. iPhone 5 will also have a 240 degree panorama mode, courtesy of iOS 6.
Video gets more of a bump, with a new 720p HD front-facing camera and better image stabilization for the rear HD 1080p camera. And, like with many of the new Android phones, you can now take snapshots while shooting a video.
6. A smaller more robust connector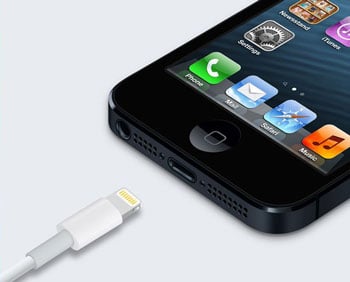 The iPhone 5's new Lightning connector is a blessing and a curse. It's smaller, more durable and it's reversible, so you can insert it either way. Yes, there is an adapter so you can use your legacy peripherals, but the adapter is bulky and will make for an awkward fit in many devices. There's no turning back, though. Lightning is being used for the new iPod touch and nano as well.
Should you upgrade now?
If you've been waiting to get a new iPhone, your wait is over. With 4G LTE, a bigger display, more processing power and a better camera, there's really no reason to hold back. Verizon and Sprint customers, especially, will notice a huge improvement in data speeds with LTE (if there is coverage in your area).
If you still have time on your contract, check to make sure you get 4G LTE coverage in your area—Verizon's network is pretty big at this point and AT&T is covering a fair number of major cities, but Sprint is just starting to roll out its LTE network. Depending on coverage, you may want to wait until you can get the new-contract price.
Trading in your old iPhone? Check out our advice on the best places to trade-in your smartphone.
Pricing and availability
The iPhone 5 will be available for pre-order online on September 14, 2012 through AT&T, Sprint, Verizon and Apple and will be in stores on September 21, 2012. Pricing is $199 for the 16GB model, $299 for a 32GB model and $399 for a 64GB model. The iPhone 5 comes in white, with a natural aluminum-colored back, and black, with an anodized black aluminum back.