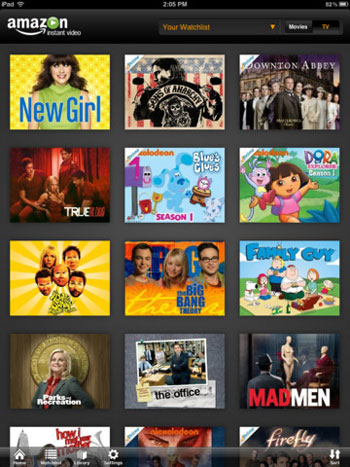 If you have kids, you're probably already streaming video for them, whether it's video -on-demand, Netflix or a website like PBS Kids. The number of sites and services, as well as the number of devices with access to those sites and services, has exploded recently, making more high-quality content available for kids than ever.
For instance, just this week, Amazon Instant Video, a pay as you go service with many free videos for Amazon Prime members ($79 per year), became available as an app for iPhone and iPad (free in iTunes), joining existing apps for TVs, Blu-ray players and streaming media players. And, Netflix ($7.99 per month) rolled out its Just for Kids interface, which only displays child-friendly content, for Xbox 360. Netflix Just for Kids is already available on PS3, Wii and Apple TV, with regular Netflix available for iOS and Android devices.
I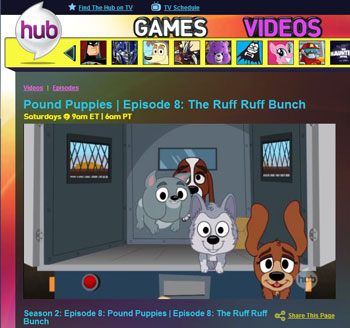 f you're streaming video to a computer, there are a number of sites beyond PBSKids.org and Nickelodeon that make full-length episodes available for free, including DisneyChannel.com, DisneyXD.com and The Hub. To ensure your kids won't wander from these pre-approved sites, you can install a program, like Net Nanny, to block access to other sites.
You can also download apps to watch video streamed or on demand from kids channels. PBS Kids has an app for iPhone/iPad (free on iTunes), with tons of full-length episodes. For iPhone/iPad, you'll also find Watch Disney Channel (free on iTunes), Watch Disney XD (free on iTunes) and Watch Disney Junior (free on iTunes). These three apps provide full access to Comcast customers, with just a few episodes for others. Cartoon Network (free on iTunes and Google Play) also has full episodes for customers of Comcast, Cox, AT&T UVerse, Time Warner, Verizon FiOS, among others, with trailers available for non-subscribers.
YouTube is also a favorite with my kids, but requires more oversight. I've enable "Safety Mode," which prevents videos that have been flagged as inappropriate from appearing. With 72 hours of video uploaded to YouTube every minute, there's no guarantee that all objectionable material will be caught and flagged, so I make sure I'm in the room when they're watching YouTube.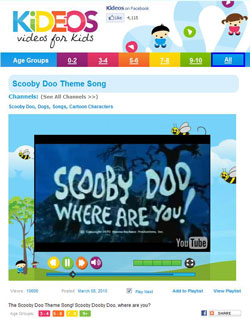 Another option for Android phone and tablet owners is to load up Kid TV (free on Google Play). Through the app you'll find everything from Sesame Street to Muppets Studio to Tom and Jerry to Fireman Sam that's available through YouTube. Once you've selected a video, though, you're in regular YouTube, so you'll want to make sure your child is familiar with the back button and be aware of where your kids go next.
Kideos, which is only available for iOS devices (free in iTunes) or at kideos.com, provides access to pre-screened YouTube videos from within the app, so you don't have to worry about your child stumbling upon inappropriate material.
So why bother juggling all of these video streaming services and sites? For one, you'll have access to movies and videos when you're on the road. Plus, you can save money by cutting the cord to that secondary TV, if not your entire home – and that's a benefit any parent would love.