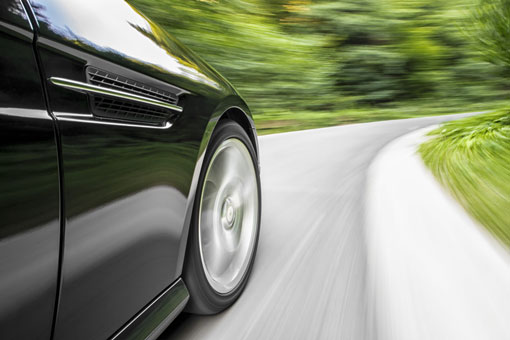 Our lives have grown increasingly connected, but what about our cars? Certainly the latest makes and models have a ton of high tech features from back-up cameras to built-in navigation systems to smartphone integration, but most drivers aren't in the latest models. In fact, the average age of cars on the road is 11.4 years, meaning most of us aren't driving the with the latest in technology, even as half those buying new vehicles say they rank high-tech features as an important part of their purchasing decision according to the Consumer Technology Association.
Buying a new car is the sort of major purchase we can't afford to do as often as we upgrade or smartphones, but that doesn't mean the latest and greatest technology is out of our reach. It will often cost less than what you'd pay for that new smartphone to update your car with new gadgets that can make your driving experience safer, more convenient, or just more entertaining. Here are some high-tech options you could put in your car right now.
With the multitude of information, communication, and entertainment options we have at our fingertips via smartphones, it's no surprise that one of the biggest dangers on the road is distracted driving. But it's also a danger that can easily be fixed with car tech that allows for hands-free calls, texting, and even turn-by turn directions. On the low end of the product spectrum, you'll find the TranzIt BLU HF ($149.95) which syncs to your phone via Bluetooth to let you do hands-free talking and texting while driving. But you can go much more sophisticated with this tech with the Pioneer AVIC-7100NEX multimedia receiver ($1,200.00), which integrates with your Android or Apple smartphone. Using Android Auto or Apple CarPlay, this in-dash display becomes an extension of your phone, with the same controls, apps, and tools you'd use if your smartphone was in your hand. You can make calls and texts hands-free as well as ask Siri questions or get directions from Google maps.
For more conventional safety features, there's the Brandmotion Rear Vision System with Mirror Display ($699) — a camera system that gives you a view of what's behind you to help prevent collisions while backing up. Offering a similar view from the driver's seat is the Cobra Drive HD Dash Cam ($169.95), which keeps a record of your drives — offering a fun remembrance of road trips — but also records collisions, automatically capturing video before and after the cam senses sudden acceleration or deceleration.
To avoid mechanical troubles, there's Verizon Hum ($14.99/month), which connects your car's on-board diagnostic system to your smartphone in order to alert you of potential trouble. And if you run into a problem, Hum can connect you to a professional mechanic or send roadside assistance your way.
Upgrading your ride with the latest tech only requires finding a qualified installer — look for MECP (Mobile Electronics Certified Professional) installers to ensure you're getting the best possible setup for your new tech.
[driving a car via Shutterstock}