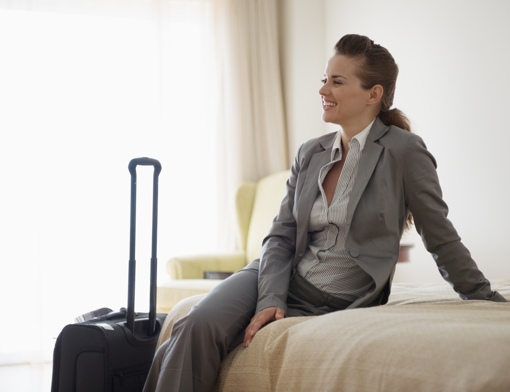 Streaming music and video services make great options for staying entertained while on the go. Or, at least, they would be great options if it were easy to access streaming services while traveling. Few hotels have the means of streaming content directly to your in-room television, and many don't even offer the Wi-Fi speeds necessary to get the job done.
But that's about to change, at least at one major U.S. luxury hotel chain. This week, Marriott announced the launch of a test initiative in eight of its hotels that would let you stream Netflix and other streaming services directly to a smart television in your room.
"We have invited leading technology companies and content providers to work with us to design the next wave in in-room entertainment focusing on on-demand programming," said John Wolf, a spokesman for Marriott. "We are currently offering guests in eight test hotels the opportunity to stream their content through our high-definition TVs whether it is Netflix, Hulu or Pandora."
Unfortunately, streaming from the comfort of your hotel room will cost you. Marriott's new service will be available either as an added charge to standard Internet service, or as part of a bundled premium Internet offering. Given how exorbitantly expensive luxury hotel Wi-Fi often is (never mind the cost of the room itself!), we could be talking big bucks here.
There's no word yet on which of Marriott's properties will be getting the new technology, or when it might be available at hotels nationwide.
[Woman in hotel room via Shutterstock]