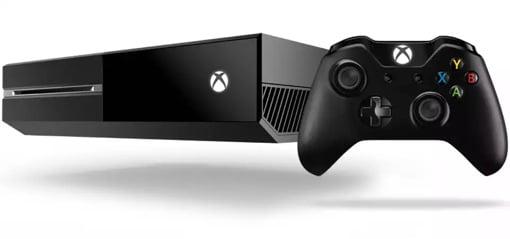 The video game industry's major E3 expo kicked off on Monday in Los Angeles, California. The first major console company to announce its 2015-16 lineup was Microsoft, and while there was no earth-shattering console news, there is word of new backwards compatibility, a new luxury controller, Halo 5, Fallout 4 and more. Here's everything you need to know about the features, accessories and games Microsoft has planned for the Xbox One in the near future.
Xbox 360 Backward Compatibility
The biggest surprise out of Microsoft's E3 press conference is that Xbox 360 backwards compatibility is coming to the Xbox One later this year. If you've purchased Xbox 360 games on Xbox Live, you'll soon be able to re-download them on your new machine. Games on disc will have to be downloaded to your system's hard drive, and you'll need to validate each play session by inserting the game disc into your Xbox One. There's a big catch here, though: Only certain games will be backward compatible. Expect 100 at launch, with more to come. You can check out a partial list of this year's backward compatible games here.
Xbox Elite Controller
Microsoft also announced the availability of the new Xbox Elite Controller. It's the Rolls Royce of videogame pads – it has a rubberized diamond grip, interchangeable thumb sticks and paddles of different sizes. It's expensive though. Expect to pay $149.99 for this top-of-the-line gamepad when it's released this October. You can learn more about the Xbox Elite Controller at the Xbox website.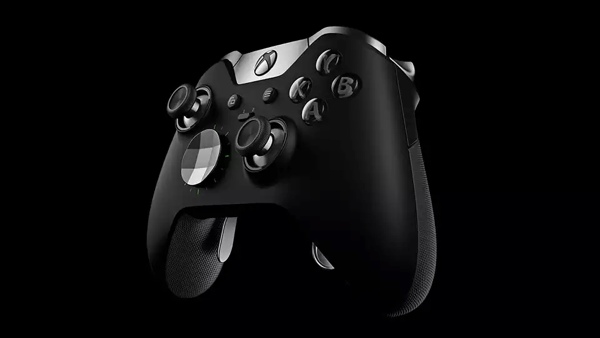 Halo 5: Guardians
Halo, the popular military science fiction first-person shooter series, is once again coming to Xbox on October 27, 2015. The game, featuring the voice of Firefly actor Nathan Fillian, has an exciting new Warzone multiplayer mode that supports up to 24 players. You can check out the new-for-E3 trailer for Halo 5: Guardians below.
Gears of War 4
Gears of War fans were treated to news of Gears of War 4, a violent third-person sci-fi Xbox One shooter due out in the 2016 holiday season. That's a long time off, so naturally, Microsoft is being stingy with details. But as you can see in the trailer below, the enemies this time around don't appear to be members of the series' reptilian Locust Horde, and there's no sight of series protagonist Marcus Fenix.
Forza Motorsport 6
Microsoft's Forza sports car racing series is getting its sixth installment on September 15, 2015. The game features destructible environments and changing weather, and as you can see in the gameplay footage below, it's never looked so beautiful driving through the rain. Forza Motorsport 6 includes 26 destinations, 450 cars, and supports a 24-car multiplayer.
Rise of the Tomb Raider
Rise of Tomb Raider is the latest in the popular Tomb Raider survivor action adventure series, due out holiday 2015. In the game, you'll once again play as heroine Lara Croft as she seeks the secret of immortality. The game is a Microsoft exclusive. You can check out the newly-released-at-E3 gameplay footage below.
Fallout 4
Fans of the Fallout series were greeted with huge news earlier this month when it was announced that the long-awaited Fallout 4 sequel would finally hit later this year. This time, the apocalyptic RPG is set in Boston (home sweet home!). It features Minecraft-esque world building, where you can collect materials and use them to create shacks, guard towers and all sorts of fortifications for your in-game hometown. As a cool bonus feature, the game will come with a mobile Pip Boy app, and those who buy the collectors edition can get an actual physical Pip Boy for use with their smartphone. Fallout 4 is coming November 10, 2015 on Xbox One, Playstation 4 and PC, but Xbox One players get a special feature: the ability to use and install PC mods for the game.
Dark Souls III
Bandai Namco's grim fantasy adventure series Dark Souls is returning for its third-and-final installment in early 2016. The RPG-style game features swordplay and magic, a large world to explore and an impending apocalypse that you'll need to find a way to survive. Dark Souls III is taglined "…now only embers remain," and will be available on Xbox One, Sony PS4 and PC in early 2016.
Mass Effect: Andromeda
Mass Effect is returning in holiday 2016 with a brand new game on Xbox One, PlayStation 4 and PC. Mass Effect: Andromeda is set many years after the conclusion of the original trilogy in an all-new galaxy with all-new characters. You can check out the early Andromeda footage in the trailer below, and read more about the game on the official Bioware blog.
South Park: The Fractured But Whole
South Park: The Stick of Truth may not have been the most action-packed game, but it had a fun story line that many fans of the series (myself included) enjoyed. Its sequel, South Park: The Fractured But Whole, borrows from the Coon and Friends superhero story line of the TV show. You, as the "new kid," will join Cartman (as The Coon), Kenny (as Mysterion), Mint Berry Crunch and all the other superheroes of South Park as they take on Butters (as in-over-his-head super villain Professor Chaos). Even Towlie even makes an appearance, because as fans of the series know, whenever you go swimming you should always bring a towel. The game is coming on Xbox One, PlayStation 4 and PC, and will likely be as inappropriate for young children as the TV series is.
Cuphead
Cuphead is an eye-catching new game that Microsoft is calling a "run-and-gun platformer." In it, characters Cuphead and Mugman have lost a bet with the devil, and are tasked with doing his bidding in an surprisingly vivid 1930s cartoon-style world. Everything in the game is hand drawn and inked, and it has an original jazz recording score. It's incredibly unusual, and due out in 2016. Microsoft gave the world a first look at the game, an Xbox One exclusive, at E3.
ReCore
ReCore is a new game from the makers of Metroid Prime that's set in an post-apocalyptic world. You play one of last surviving humans on Earth, and must team up with robot companions to survive the wastes. ReCore will release in Spring 2016.
Plants vs. Zombies Garden Warfare 2
The fun and family-friendly Plants vs. Zombie series is back for another installment. This time, you take on the role of the zombies as they defend their Z-Tech factory against an invading plant menace. The game features 4-player zombie co-op gameplay, so the whole family can get in the action on this one. Plants vs. Zombies Garden Warfare 2 is due out in Spring 2016 on Xbox One, PlayStation 4 and PC. The announce trailer is below; you can check out video of gameplay by clicking here.
[Image credit: Microsoft]