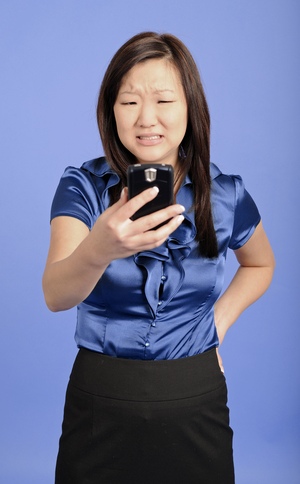 Have you taken the time to set a profile photo for your Google+ account, even if you don't necessarily use the social network often? If so, you're going to want to make sure you look good in it: Starting in 2014, your self photo will appear on any Android phone you place a call to.
"This is the coolest part of the new Caller ID by Google feature my team has been working on," explained Google's Engineering Director Attila Bodis on the Google+ social network. "Coming in early 2014, users who have verified their phone number and have discovery turned on will have their names and Google Profile photos display whenever they call you, or you call them (it's great if a new friend who hasn't been saved in your contacts yet calls you)."
Google's new Caller ID system is actually quite impressive, privacy concerns aside. When a business calls an Android phone, its details will similarly be analyzed against a Google Places listing to ID the caller. It's a great feature for Android owners (and arguably not-so-great for everyone else).
Thankfully, it appears you'll be able to disable your smiling mug appearing every time you place a call. You'll need to have verified your phone number to Google (you've probably already done this for password recovery) before it can be used. You'll also need to have the discovery feature turned on. We'll have more on this when the feature officially launches, but in the meantime, you can check your Google account's settings to see how you'd appear on caller ID by visiting google.com/settings/phone.
It appears your self photo is quite valuable to Google. Last month, Google announced the arrival of "Shared Endorsements," a new feature where your Google+ recommendations and ratings appear in the advertisement section of your friends' search results alongside your face pic. You aren't compensated for the use of your picture in an ad – Google is, instead.
For more on the new Caller ID feature, check out the rest of Attila Bodis's lengthy Google+ posting. You can learn more about the Google+ social network here.
[Grimacing woman with smartphone via Shutterstock]