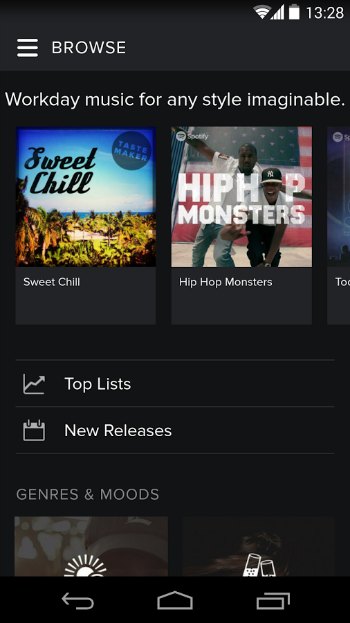 Spotify fans, rejoice! Though the service has previously let users take their tunes offline—so you could listen on the go without burning through your data plan—the process to download playlists was complicated. A recent refresh of the Spotify app for Android and iPhone, however, has streamlined the process of bringing songs offline.
Now, songs have an simple "Available Offline" toggle in Songs tab that will let you download for listening when you don't have an Internet connection. As you might expect, there are some limits to the feature—but they're flexible enough to get you through any Internet drought you might run into. Each Spotify Premium account can download up to 3,333 songs per device—for up to 3 devices, so your phone, tablet, and computer are all covered—which will be available offline for up to 30 days.
If this piques your interest about Spotify, you can subscribe to unlimited, commercial free streaming—and limited offline listening—for $9.99 a month. Not sure if this is enough music to suit your tastes? Try a 30-day free trial of Spotify Premium to see if it's a fit for your musical lifestyle.