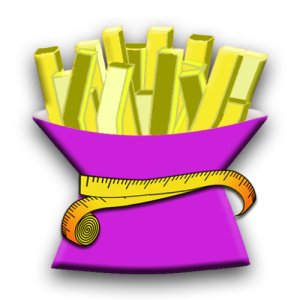 Do you like to dine out at fast food restaurants, but are concerned about what you are eating? Fast Food Nutrition is a handy app for your Android device that provides you with a variety of nutritional information. This simple tool helps you to keep track of all your nutrition and diet information for more than 300 of your favorite restaurants chains and 50,000 menu items.
Get Fast Food Nutrition from Amazon - Price: $2.99 Free
The app's nutritional data includes: calories, Weight Watchers points, fats, trans fats, saturated fats, cholesterol, sodium, carbohydrates, sugars, and protein. Fast Food Nutrition is more than a calorie counter; it actually helps you calculate your calories as well. It also displays the total percent of RDA for all meals consumed.
Simply input a restaurant name into the search function, or click on its easy-to-recognize logo, to access its menu items. Then, click on the menu items to create an order and see how many combined calories and other attributes your selection contains. Also, you can save your selected restaurants to your Favorites for easy future access.