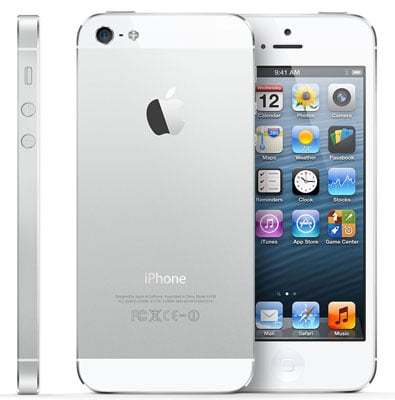 If you're in the market for a new cellphone now or within the next month or so, you're in luck – retail giant Walmart has just slashed its prices on both the Apple iPhone 5 and Samsung Galaxy S4 flagship phones.
Most tech observers expect Apple to announce and begin selling its new iPhone 5S smartphone in September, likely at the same $199 price point that the current iPhone 5 sells for. To make room for that new inventory, Walmart has begun selling the 16GB iPhone 5 for just $98 with a two-year contract to Verizon, AT&T, or Sprint.
A new iPhone also means lower demand for Samsung's Galaxy line, at least until the Galaxy S5 comes out late next spring. To help keep sales humming, Walmart is also cutting the price on the Galaxy S4 down to $138 with a new two-year contract. The Samsung Galaxy S4 was recently named by Techlicious as the best Android smartphone currently available.
If you need a new phone immediately, these prices are a great deal. You may be better off waiting until after the expected September 20 release of the iPhone 5S, however. That's because Apple is also expected to announce and begin selling a new version of the current iPhone 5 called the iPhone 5C. Rumors and leaked photos suggest the iPhone 5C will be available in a number of different colors, not unlike the current generation of the iPod touch. The 5C's casing will be made of a cheaper plastic as opposed to the metal body of the iPhone 5, so buyer beware.
For more on how to save money on your next smartphone purchase, check out Techlicious's How to Get the Best Deal on a Smartphone guide.