3 Ways to Get Personal Training at Home
Techlicious editors independently review products. To help support our mission, we may earn affiliate commissions from links contained on this page.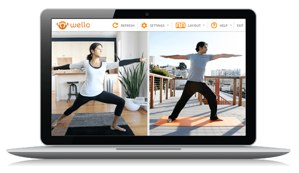 As a mom, I often find I have to fit my exercise schedule around the myriad activities of the rest of my family. I still get to the gym, but not on any regular schedule, which means in-person classes have gone out the window.
That doesn't mean I have to give up on my aerobics class or even a personal trainer. Through video chat, email or even an app on my smartphone, I can get the personal guidance and motivation I need to meet my fitness goals.
Joining a two-way video class or personal training session is the closest you'll get to being with your instructor without actually going to the gym. Using video chat software, like Skype, your instructor can see exactly what you're doing as you're performing your exercises and correct your form. And with my laptop or tablet hooked up to my TV, the instructor appears life size.
My favorite site is Wello, which hosts instructors in yoga, pilates, martial arts, aerobics and more. Each instructor sets his or her own price and you pay through the Wello site. One-on-one sessions range from $19 to $119 for 30 minutes or $35 to $199 for an hour. You only need two hours' notice to book a trainer. Group classes for three to five people are a bargain, ranging from $10 to $50 for an hour class, and you can book them up until they start, if slots are left.
Looking for a ballet workout? Head over to Ballet Beautiful. There you can participate in group Skype ballet lessons. Classes cost $35 per class or you can buy an unlimited pass for $280 per month.
If you're more of a self-starter, you should consider FitOrbit. For as little as $10 per week, you get a personalized training schedule and meal plan that you can access through the site. Because there's a real trainer putting together your plan, you can request more running and less biking, or tell him to hold the broccoli. And if you're unsure of how to perform one of the strength training exercises, you can consult the library of exercises, which contains step-by-step instructions and videos. If you're really stuck, your trainer is just an e-mail away.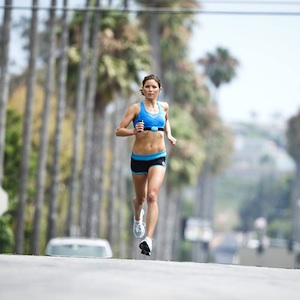 If you're just looking for someone to craft a personal workout for you, check out Pear Sports. The site provides personalized heart-rate-based training sessions that you can download to your iPhone (for use with the Pear Mobile Training Intelligence System for iPhone 4s & 5, $99.95 on pearsports.com) or the standalone Pear Pro Training Intelligence System ($199.95 on pearsports.com).
With a custom plan, a coach crafts your workouts specifically for you, taking into consideration your goals and fitness levels. An eight-week custom plan costs $160. There are also generic plans available for running, spin, strength/flexibility training and even swimming that start at free and go up to a few hundred dollars for celebrity trainers.
All the plans use input from your heart-rate monitor to guide you through your workout. So some days you may be cruising along at a low intensity, others you'll be pushing yourself to the max.
So no more excuses. Make the gym come to you—any time of day.
Discussion