5 of the Craziest TVs You Can Actually Buy
Techlicious editors independently review products. To help support our mission, we may earn affiliate commissions from links contained on this page.
At HD Guru, we normally review the latest and greatest TVs on the market. But as fabulous as the new OLED and 4K Ultra HD TVs are, even we get a little bored, sometimes.
So we decided to go in search of the oddest HDTVs we could find. And boy did we find some weird ones. We're not talking 105-inch curved screened monstrosities or holographic 3D screens of the future—these wacky TVs are actually available in stores at a price anyone can afford. Though we have to wonder: Who would ever buy one of these?
Prepare to be amazed and amused.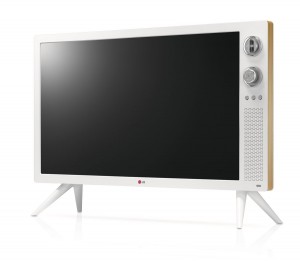 The LG 32LN630R Classic TV Television 32″ Full HD LED Retro Design IPS Display looks like an older television with its dials, but on the inside it's similar to other LG 32-inch models. Ok, we have to admit this one does look pretty cool, but still...
This retro throwback is a current model sold in Korea and available through Amazon for $968.69.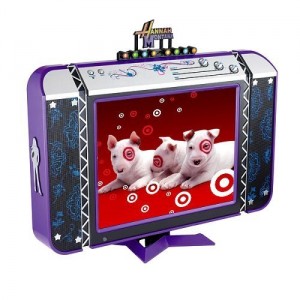 Disney's HM1500LT Hannah Montana 15-Inch LCD TV
($149.99 on Amazon) celebrates the character played by singer Miley Cyrus for 99 episodes. A must for any diehard fan. A mustn't for anyone else.
it's a 15-inch 4:3 LCD and only has a component video input, so make sure your cable box has one. And then sit back and enjoy the more wholesome Disney Channel days of the young entertainer.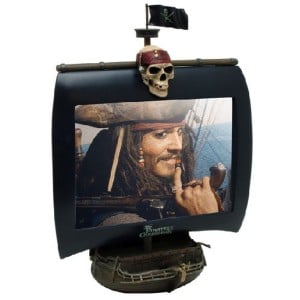 With Disney's Pirates of the Caribbean 15-inch LCD TV ($129.99 on Amazon), you can always feel like you're sailing the high seas on Jack Sparrow's beloved Black Pearl—even when you're watching Hannah Montana. Now that's a weird idea.
This TV features a component video input as well and a VGA input so you can use it as a computer monitor, as well, which is more suited to its 4:3 aspect ratio.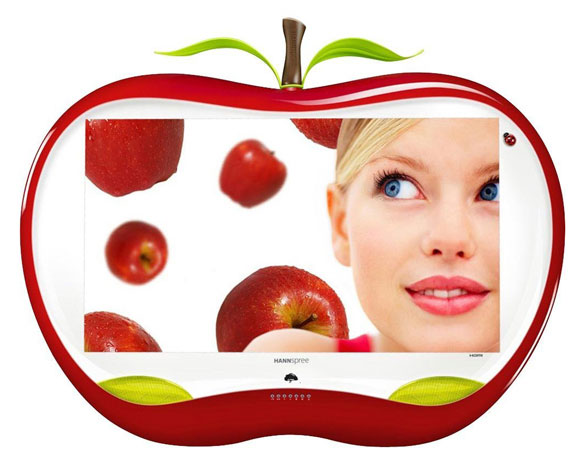 The Hannspree ST28FMUR 28-inch Full HD1080p LCD
($199.99 on Amazon) doesn't have anything to do with Apple, but if you happen to live in a fruit-themed house, this is the perfect TV for you.
This is a true HDTV with a 28-inch screen and HDMI input. No seeds, however.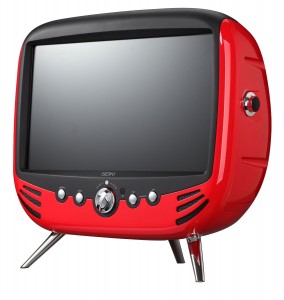 The Seiki Digital SE22FR01 22-inch 1080p 60Hz LED HDTV
($159.99 on Amazon) is a modern, flat-screen HDTV stuck in a retro-style, thick CRT box. While few people have been clambering to make TVs thicker again, we do have to love the Seiki's similarity to the Techlicious logo!
This Seiki HDTV has an HDMI and a VGA input, to use as a computer monitor. It also includes a remote control, which seems rather anachronistic to us, but going retro doesn't mean going all the way.
Discussion