8 Cool Tech Gadgets for Back to School
Techlicious editors independently review products. To help support our mission, we may earn affiliate commissions from links contained on this page.
You may still be looking for gear for your family's summer vacation, but college-bound kids have something else on their minds – outfitting their dorm rooms with the latest tech gear.
Gone are the days of loading up the family car for the drive to college with stereos, receivers, bulky TVs and desk phones. Now that music and data are stored in the cloud and Wi-Fi flows freely on campus, chances are your student will have a lot less to lug to school this year. And there are so many compact, feature-packed options to choose from.
We've rounded up the latest tech gear for the connected student. Take a look and let us know what else belongs on your family's back-to-school shopping list.
Jawbone Big Jambox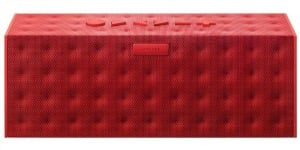 We've all seen the Bluetooth-enabled mini-speakers that play music streamed from a phone or mobile device, but there is a portable speaker that can do all that and more. The Big Jambox is perfect for the dorm because it lets students stream music from across the room without taking up precious shelf space. The rechargeable battery lasts 15 hours, and a built-in mic lets students route calls to the speaker for hands-free chatting.
Price: $249 on Amazon and jambone.com
Monster N-Tune On-Ear Headphone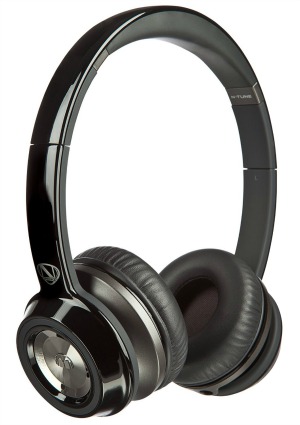 Sometimes students need a little help to focus on work, whether they're in their dorm rooms or a public space. For some, the party down the hall or a roommate's TV can be incredibly distracting. For those moments, the N-Tune headphones from Monster will help keep them focused.
The N-Tunes are lightweight and comfortable to wear (the headband is super-flexible), with noise-isolating technology to drown out distractions. An in-line mic lets students make and take calls, and the universal button gives them the ability to control music functions from the headphone cable. N-Tunes comes in ten colors, including green, blue, red, purple, tangerine and white.
Price: $99 on Amazon and monstercable.com
Ogio Rebellious Backpack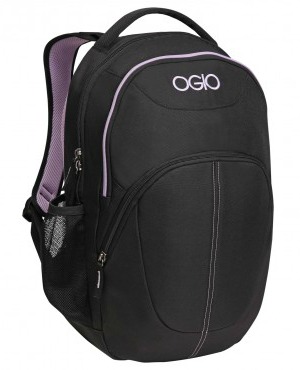 Chances are when students leave their dorms in the morning, they'll be bringing along a laptop or tablet, phone, chargers, water, snacks and maybe even sneakers for a quick stop at the gym.
The Ogio Rebellious backpack can hold it all with its padded, zippered compartments and side pockets. The straps are comfortable to wear, and the Rebellious comes in a variety of colors.
Price: $60 on Amazon and ogio.com
Roku Streaming Stick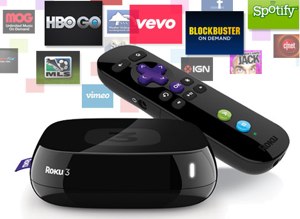 Roku streaming media boxes are not very large to begin with, but Roku has just come out with a streaming stick that lets users to simply plug in the device to the MHL (Mobile High-Definition Link) port of a Roku-ready TV – no desk space needed, and no separate power or video cables to clutter things up.
That gives students access to all of Roku's 750 channels to watch movies, listen to music or scan the latest news in the comfort of their dorm room. The Roku streams up to 1080p HD, and students can use their TV's remote to control it.
If you're already in the market for a new TV for school, there's a list of Roku-ready TVs you can consult.
Price: $99 on Amazon and roku.com
MacBook Air and Dell Inspiron 14z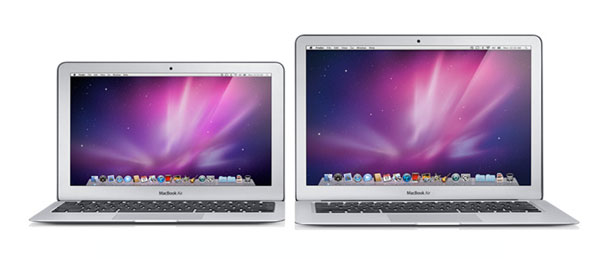 Chances are a laptop will be your biggest, most expensive purchase for school, but if you choose wisely, you can get a laptop that will see your student through all four years. Look for one that's lightweight but powerful, which usually means a MacBook Air. The 11-inch and 13-inch models sell for $999 and $1,099 — a tad high, but this is the laptop students love.
There's something about the aluminum body, the backlit keys and all that processing power. The latest models run on Intel's fourth-generation Intel Core processor and boast powerful battery life that should see your student through a full day of classes.
For PC lovers, the Dell Inspiron 14z is superthin, has long battery life and rocks an Intel Core i5 processor for plenty of power. The built-in HD webcam and preloaded Skype means you may even get a virtual tour of campus or the dorm room.
Price: These laptops start at $599, and both Microsoft and Apple are offering back-to-school specials.
Belkin Ultimate Keyboard Case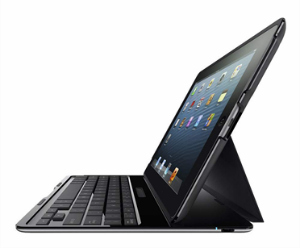 Lugging a heavy laptop around campus can be a pain in the neck. Tablets like the iPad are a great alternative since they're light, offer plenty of storage and can connect to the internet via campus Wi-Fi. The only downside for taking notes on an iPad is trying to type on the virtual keyboard. That's what makes Belkin's Ultimate Keyboard Case the perfect accessory.
Not only does it protect your iPad and offer three different viewing angles when open, its built-in keyboard is both comfortable and easy to type on. The keyboard also has shortcut keys for controlling media, such as forward and volume, and it connects to the iPad using Bluetooth. The case itself adds only 17 ounces, maintaining the iPad's slim profile.
Price: $99 at belkin.com
Lepow Moonstone portable recharger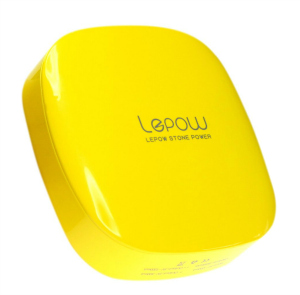 Just like students might need a 3:00am caffeine fix, mobile devices need a little boost during the day too. If only smartphones could make it through an entire day of downloading emails, sending texts and getting users to the right place on time! Since they can't, it's important to carry a little extra juice, just in case students aren't near an AC outlet when their batteries hit bottom.
Lepow's new Moonstone power bank comes in 3000 and 6000 mAh capacities as well as a variety of fun colors. We like its "rest and wake up" function that lets students throw it in a bag and forget about it without its losing any charging capability. When they need it later, the Moonstone will still be charged and able to power up devices at once. Or, if it's just your iPhone you need to keep charged all day, try a mobile power battery case like the MyCharge Freedom 2000 for iPhone 5.
Price: $70 on Amazon for the Lepow Moonstone, $80 on mycharge.com or Amazon for the Freedom 2000
Amazon Student membership
The college bookstore is a great place to buy sweatshirts, car decals and maybe even books and snacks — but really, why get out of bed when Amazon delivers right to the dorm? Amazon sells textbooks; in fact, it's a great resource for used books. It also sells electronics, school supplies, Ramen noodles and just about anything else students might run out of.
Membership in Amazon Student entitles students to free two-day shipping with Amazon Prime for eligible purchases as well as free release-date delivery for video games and DVDs. After six introductory months free, continue the membership for $39 a year for four years; half of what Amazon Prime normally costs.
An added bonus: the entire Amazon streaming library is available as part of Amazon Student. It doesn't necessarily include the latest, greatest movies — but hey, with more than 41,000 movies and TV shows to choose from, your student won't have to watch "Animal House" every night.
Any great back to school items we missed? Let us know in the comments!
Discussion