The Best Cloud Sync Storage Services
Techlicious editors independently review products. To help support our mission, we may earn affiliate commissions from links contained on this page.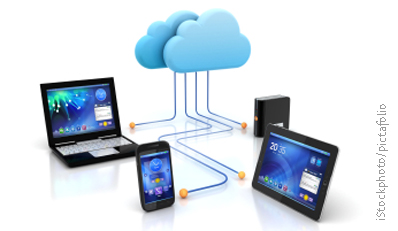 Cloud sync services not only store copies of your important files online, they also keep your files synced across all of your computers and make them available to your mobile devices. There are a number of very good services already available to consumers, my favorites being DropBox and SugarSync. This week, two Internet giants introduced their own sync services: Google with its Google Drive and Microsoft with its revamped SkyDrive.
Apple's iCloud offers syncing, too, but with very limited functionality compared to the others. For instance it doesn't track versions of your files or let you share individual files or folders like the other services.
So how do these major services compare?
The Basics
When evaluating a cloud sync service, there are a few key features you really shouldn't do without.
Encryption: All of the top services encrypt your data while en route from your computer to their servers (look for the "https" in the url) and some will store it encrypted on their servers.
Versioning: When you use a sync service, only the most recent copy of a file is visible on your computers. Services that have versioning let you open files at prior save points. Usually you can go back and access at least the five prior save point. Some services will only save copies for 30 days.
File/Folder Sharing: If you're working on a group project or want to share a photo or an album of photos with friends and family, you'll need file and folder sharing. Most services will let you designate whether a person can only read a file or folder or if they can change and upload files.
PC, Mac and Mobile Apps: You'll want a service that covers all of the computers in your home and business, as well as those you collaborate with, if you're going to share files. You'll also want the ability to access your files from your mobile devices. Most services let you view, download and email your files from within their mobile apps.
The Extras
In addition to price, these are the features, or lack thereof, that will ultimately lead you to the best choice.
Selective Sync: You may not want to sync every file that resides on your cloud sync service with every computer. As its name suggests, Selective Sync lets you decide which folders and files you want to sync on a per machine basis.
Sync Outside Service Folder: Many services create a folder on your computer where you must place all of the files you want to sync. A few services let you designate folders outside of the main service folder to sync. If you want to sync files from a program that wants to save files in a particular location, this is particularly useful.
Media Streaming: A few services allow you to listen to music or watch videos streamed from their servers. That means you don't have to save those large TV show and movie files to your mobile device if you have a high-speed data connection.
So which service is right for you? Google Drive and Microsoft's SkyDrive offer lower prices on expanded storage than, DropBox and SugarSync, and most of their features, but not all. Check out the chart below to see which service meets your needs.
Site
Google Drive
Microsoft SkyDrive
SugarSync
DropBox
iCloud
Free Storage
5GB
7GB new users,
25GB existing users
5GB
2GB
5GB
Cost per year for 100GB
$60
$50
$150
$200
No 100GB option
50GB is $100
File transfer encryption
Yes
Yes
Yes
Yes
Yes
Versioning
Yes
Yes
Yes
Yes
No
Sync outside
service folder
No
Yes
Yes
No
No
Selective sync
Yes
No
Yes
Yes
No
Share files and folders
Yes
Yes
Yes
Yes
No
Apps
PC, Mac, Android,
(iOS coming)
PC, Mac, iOS,
Windows Phone
PC, Mac, Android,
BlackBerry, iOS
PC, Mac, Android,
iOS, BlackBerry
PC, Mac, iOS
Media Streaming
No
Yes
Yes
Yes
Yes
✔ Editor's Choice: SugarSync
Discussion