Choosing the Best Phone Insurance
Techlicious editors independently review products. To help support our mission, we may earn affiliate commissions from links contained on this page.
Phone insurance or an extended protection plan is not cheap, but the investment can save you big costs later. In the nine months one of my sons has been skateboarding around town with his HTC Thunderbolt, he's already lost it once and managed to file two insurance claims for a malfunctioning touchscreen.
You may not be as rough on your phone as a teenage boy, but even a small drop can leave you with a cracked display. And if you haven't forgotten your phone in a taxi or restaurant, I bet you know someone who has.
Fortunately, protection plan options are plentiful, but picking the right one can be complicated. Extended warranty plans, protection plans and insurance plans all offer different types of coverage at varying price points.
So which is the right plan for you?
Retailers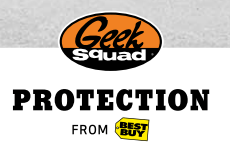 You can get phone insurance from big box retailers. Best Buy, for example, will insure my Samsung Galaxy Nexus for two years for the lump sum of $169.98 or for $9.99 a month. That covers malfunctions as well as accidental damage to the phone, but not loss or theft. There's no deductible if you make a claim and you have to buy the Geek Squad protection within 30 days of buying your phone.

SquareTrade

For two years of coverage for mechanical and electrical failures as well as accidental damage—but not loss or theft—SquareTrade offers a warranty for my phone for $125. While that sounds like a better deal compared with Best Buy, they'll also nail you with a $99 deductible for every Android, Windows Phone or BlackBerry claim. The deductible for an iPhone is $50.
You can buy a SquareTrade warranty on a retail item within 90 days of buying it. For one you bought on eBay, the window shortens to 30 days following the end of the auction.

Worth Ave. Group

An insurance policy from Worth Ave. Group covers a cell phone for accidental damage such as drops and spills as well as theft, fire, flood, natural disasters and lightning strikes. For my phone, which would cost me $649 if I had to buy another one today, coverage runs $112.10 for two years with a $50 deductible. Loss and malfunction are not covered, but you can buy insurance from Worth Ave. Group anytime, even on older devices.

Carriers

Verizon tacks $7 on my bill every month for insurance for my son's phone. If he had an iPhone or higher tier Android phone it would be $10 a month. One nice feature that comes along with that insurance through Verizon is you can use Asurion's Mobile Recovery app to locate a lost or stolen phone. That said, you can get the same feature with AVG Mobilation's Antivirus Free app, so it's not like you need to buy phone insurance to find a missing handset. Other carriers offer comparable plans.

Major Credit Cards

Don't forget that the extended warranty that comes with a major credit card usually extends the manufacturer's warranty for up to a year longer, although it varies depending on the card. Check out Credit.com's tutorial on the subject. Many also cover loss from theft or damage within the first 90 days after purchase.
Pricing for an HTC Thunderbolt


Best Buy
Verizon
Worth Ave. Group
SquareTrade
Major Credit Cards
Loss
✔
✔ (first 90 days)
Theft
✔
✔
✔ (first 90 days)
Damage
✔
✔
✔
✔
Mechanical / Electrical Defect
✔
✔
✔
✔
When you can purchase
Within 30 days of purchase
Within 30 days of purchase
Anytime
Within 90 days of purchase
Automatic at time of purchase
Deductible
$0.00
$99.00
$50.00
$99.00
$0.00
Cost for 2 years

$169.98
$167.76
$112.10
$124.99
$0.00
Discussion