Adidas miCoach still the Best Fitness Trainer
Techlicious editors independently review products. To help support our mission, we may earn affiliate commissions from links contained on this page.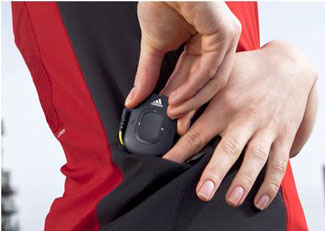 Every year I eat way too much food over the holidays, fall off the workout wagon and make a New Year's resolution to get fit and lose the weight. Sounds like the perfect opportunity to haul out some fitness gear. I won't be trying anything new this year, though. I've placed my confidence in a find I made last January, a virtual coach called the Adidas miCoach Pacer ($126).
The Pacer works for me because the fitness plans are well-designed and scale to fit everyone. First I pick a fitness goal on the miCoach website from some pre-defined categories: Be fit, de-stress, lose weight, train for a race — and select my fitness level, whether it's comfortable walking for 10 minutes or running marathons. Then I choose how often and how long I want to work out.
Once I've selected my plan, l get a schedule of my workouts. I can drag and drop my workouts to different days or even push them back a whole week to accommodate a trip. The key here is flexibility. I can even sync them with my Outlook, Google or iCal calendar and get e-mail reminders — no excuses.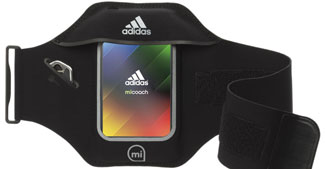 Once I've set up my plan, the workouts are synced to the Pacer so it can act as my trainer. At the gym, the matchbook-size device sits between my music player and headphones so I can enjoy my tunes when I'm not listening to the coach. To manage the cords, I use the Griffin adidas miCoach Armband ($20), which has pockets for my iPhone and the Pacer.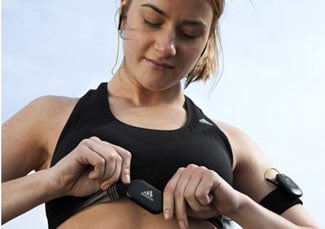 The workouts are all heart-rate based and rotate longer, slower, fat-burning and cardio-enhancing sessions with shorter, faster interval training to help push me to the next level. Did I lose you at "interval training"? No worries. The Pacer literally talks you through your workouts. You just have to follow the directions.
There's no prescribed equipment. During a typical session I'll use a treadmill for the first half and then move to either an elliptical or cross-trainer machine. I just press the pause button when I move to a new piece of equipment.
Using data from the heart-rate monitor (it comes packed in the box), the Pacer also keeps tabs on me while I'm working out to ensure I'm not slacking off or working too hard. If I stray, outside my heart-rate zone, I'll hear the Pacer's friendly voice telling me to speed up or slow down.
I say "friendly" because I can choose my coach's voice: male or female with an American or British accent, or I can take my pick of celebrity athletes, including Jessica Ennis (British runner), Victoria Pendleton (British cyclist), Andy Murray (British tennis player), Derrick Rose (Chicago Bulls) and Reggie Bush (New Orleans Saints).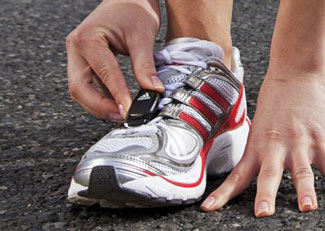 I can also check out my workout stats in real time including time, heart rate, calories burned and distance (if I'm wearing the included stride sensor).
When I'm done I simply switch the Pacer off. It's smart enough to save and store all my data automatically.
For me, the real fun begins when I'm done and plug the Pacer into my computer to sync my latest workout to the miCoach website. There I can see a detailed report of my heart rate, pace, the time I spent in each heart rate zone and much more. I also can see lifetime achievements — fastest mile, most calories burned — and chart my progress from week to week or month to month. For the stat junkie in me, it's heaven.
If I need some extra encouragement, I can post my workouts on Facebook or create a public page to share with friends and family. I can even create a "Coaching Circle" to share workouts and compare stats.
Stats and sharing aside, the real reason why the miCoach Pacer works is that it holds my hand the whole time, providing a consistent positive voice that keeps me on track inside the gym and out.
So, where am I almost three weeks into 2011? I've logged 6 hours and 22 minutes at the gym, burned 4,038 calories and lost four pounds. I'm well on my way to fulfilling that resolution!
Discussion
New Articles on Techlicious