Ordering food for delivery seems like a fairly straightforward proposition. You figure out what you want, call the restaurant and your food comes. So what does ordering online bring to the table?
For starters, you can immediately see which restaurants are still within their delivery hours. Easily create an order from past orders. Add special instructions for how you like items prepared. Look for coupons. Go green and pass on the plates, forks and napkins. See delivery time estimates. And save a list of your favorite restaurants to your virtual menu drawer.
GrubHub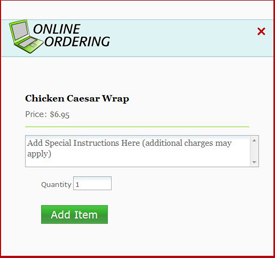 Search for restaurants by address, name, cuisine or via Google maps. And if you sign up for free account, you have access to "My MenuDrawer" which tracks your favorites, reviews, ratings and previous orders. You'll also find restaurant recommendations and information on new openings.
One cool detail about GrubHub is their commitment to the environment. The site calculates carbon emissions that each delivery order placed through the website generates, then purchases carbon credits to offset the damage done by greenhouse gases.
Plus, they have a "live chat" feature that makes it easy to get answers to any questions you may have.
GrubHub covers the metropolitan areas of Chicago, San Francisco, Washington D.C., New York, Philadelphia and Los Angeles.

SeamlessWeb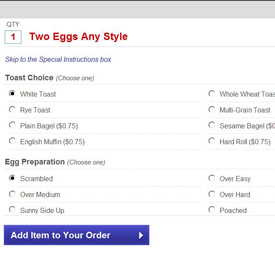 Once you've entered your address, you can search for a restaurant that will deliver to your address by name, type of cuisine or even a dish you'd like on the menu. Or you can go straight to an alphabetical list of restaurants where you can sort by price, rating, the estimated time for delivery, minimum order or special deals.
You can tag restaurants as favorites and also specific dishes on a menu. Be sure to check out the "most order items" and "most liked items" when ordering from a place for the first time.
As you order, a box pops up that prompts you to tailor your order: sauce on the side, type of salad dressing or any other special instructions you might like to impart. And when you're done you can schedule delivery for ASAP or a specific time.
SeamlessWeb covers restaurants and stores in major cities in the U.S. and U.K.