Video Games that Let Parents Help Young Kids as They Play
Techlicious editors independently review products. To help support our mission, we may earn affiliate commissions from links contained on this page.
Looking to spend some time playing video games with a younger child? Try easing into it with games that let you play together, either cooperatively or in a special helper mode. Here are a few of our favorites.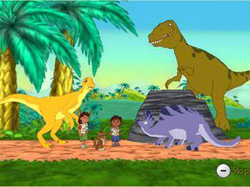 Go, Diego, Go!: Great Dinosaur Rescue ($20, Wii)
You know Diego. Your kids definitely know Diego. Now you and your child can both help him reunite a baby dinosaur with its mama. Using the Dinosaur Guide Helper feature and another remote, parents can hang with their kids and collect various items in different levels by swinging on vines, jumping, digging and climbing. It has awesome graphics that look almost exactly like the TV show. And it's perfect for the preschool set—with tons of repetition and motion.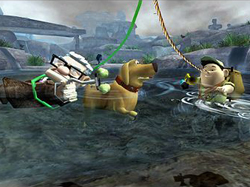 UP! The Video game ($40, Wii, PS3, Xbox 360)
If they loved the movie UP!, they're going to die for the video game. It follows our hero Carl Hendrickson and his young friend Russell through the jungles of South America—meeting their canine friend Dug and Kevin the prehistoric bird on the way. You'll be competing in dog-fights, getting away from man-eating plants and battling exotic animals. Up to four players can work together at one time to create an exciting adventure.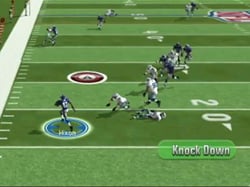 Madden NFL 10 ($50 for Wii, $60 for PS3 and Xbox 360)
The newest addition to the Madden series is here and, in addition to fabulous graphics and better camera angles, it has a new cooperative mode called Huddle Up that enables even very young players to join in. In Huddle Up mode, the parent plays the game normally while the child uses a pointer to block or trip up the receiver.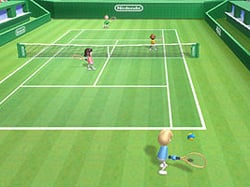 Wii Sports (comes with Wii)
This is simple because it comes bundled with the Wii. Of the five different sports to play—tennis, baseball, golf, bowling and boxing—tennis is the only one with a cooperative mode where you and your child can compete as a team in doubles matches.
Discussion