Meet the Team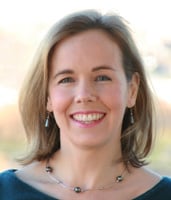 Suzanne Kantra
Founder & Editor
For the past 22 years, Suzanne has been exploring and writing about the world's most exciting and important science and technology issues. Most recently, Suzanne was the Technology Editor for Martha Stewart Living Omnimedia, where she hosted the radio show "Living with Technology". Previously she served as Technology Editor for Popular Science Magazine. She has been featured on CNN, CBS, and NBC. Suzanne lives in New York City with her husband and three children. suzanne@techlicious.com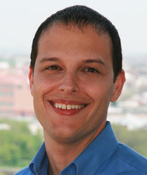 Josh Kirschner
Founder & CEO
Josh has over 20 years of experience developing and running businesses for the technology, financial and media industries. Most recently, he was the Chief Marketing Officer for Inform Technologies, a start-up provider of semantic technology to media companies. Prior to Inform, Josh was a SVP and Managing Director in the financial services industry. Josh started his first company while still in college, a consumer electronics retailer focused on students. Josh lives with his family in New York City. josh@techlicious.com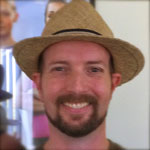 Dan O'Halloran
Executive Editor
Dan has been writing and editing for over 15 years. For the past 6 years, he has been focusing on consumer technology, gaming, and parenting in the digital age. dan@techlicious.com

Fox Van Allen
Contributing Editor
Fox is a social-media savvy citizen of the bleeding technological edge whose work has been published on Mashable, USA Today, MSNBC, NBC News, Time, and WoW Insider. He takes utmost pride in his ability to entertain through writing and video because, he says, "It's what makes me happiest in life."

KT Bradford
Contributing Writer
KT has been writing about tech since 2008, most notably at Laptop Magazine, Android Central, Mashable, Time, and Yahoo. Oh, and she also writes for some site called Techlicious.

Christina DesMarais
Contributing Writer
Christina has been a journalist for more than 13 years, contributing to media outlets such as Forbes, Inc., PCWorld and The Minneapolis Star Tribune. She excels at conducting exhaustive research so as to make difficult topics meaningful for readers.

Elizabeth Harper
Contributing Writer
Elizabeth spent 4 years working on AOL's Joystiq network of gaming sites, where she worked on WoW Insider as well as launching Massively and Big Download. More recently, she worked as a producer at Tecca, where she helped launch and grow the consumer-friendly tech destination.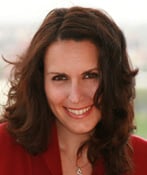 Tobey Grumet Segal
Contributing Writer
Tobey has 15+ years experience as a consumer technology journalist, and was the Technology Editor for Popular Mechanics magazine. She spent a year as a Contributing Writer for the popular technology blog, Gizmodo. Now a freelance journalist, she contributes to magazines such as Condé Nast Portfolio, Parenting and Inc. She has also been seen on Fox Business News and The Montel Williams Show. Tobey lives in New York City with her husband and two children.
Contributors
Natash Stokes
Kristy Holch
Robert E. Calem
Stewart Wolpin