Perhaps the bushes are rustling along your path home, or your instincts are telling you something's not right. Or maybe you're having an allergic reaction or hurt yourself in a fall. Apps can connect you to friends, family, emergency services and other assistance so you don't have to feel vulnerable walking, traveling or staying home alone. Even when you can't call for help, these safety apps and devices will quickly get you the help you need when you are hurt or in danger.
Free safety apps
While it's great to do things on your own, these apps can make you feel less vulnerable by putting access to emergency services and friends at your fingertips. Find someone to escort you when you feel vulnerable, and notify friends or family when you get home safely.
SafeTrek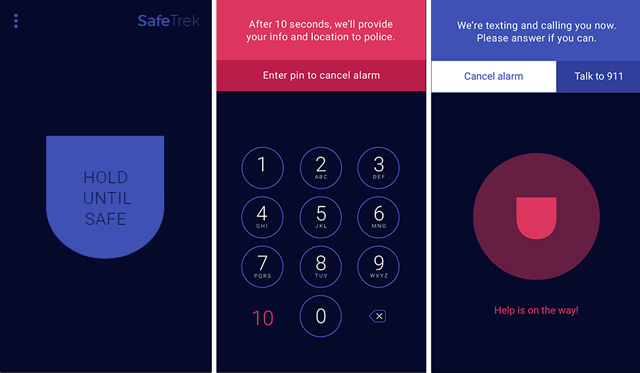 When you're feeling vulnerable, open SafeTrek and press the "hold until safe" button. When you've reached a safe place or the danger passes, release the button and type in a predetermined pin to cancel the panic alert before it's sent. If you release the hold on the panic button without entering the PIN within 10 seconds, your information and location are automatically sent to the local police.
SafeTrek also texts and calls you, which could deter a would-be attacker. Any time you are walking through a shady part of town, keep your finger on the panic button in the knowledge that if you release it, someone will be alerted on your behalf. The best part of SafeTrek is that you don't have to speak to activate an alert, so your attacker won't know that you've called for help.
Price: $2.99 per month (free 30-day trial) at iTunes or Google Play
Companion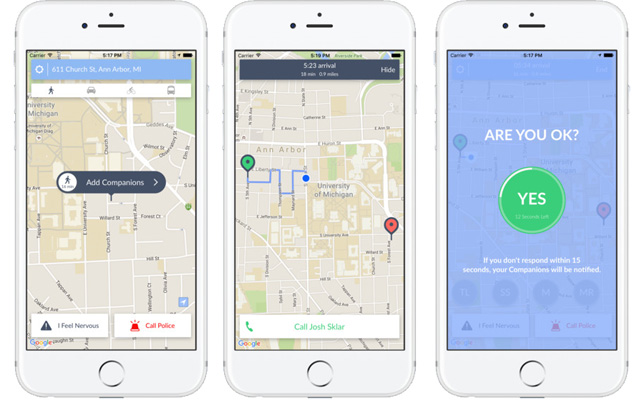 With the Companion app, you never have to walk alone. Set your destination and then select "Companions," your safety network of family, friends, co-workers or schoolmates to call upon anywhere you feel uncomfortable. If you start running, don't make it to your destination on time, have your headphones yanked out or your phone falls to the ground, the apps will give you 15 seconds to respond that you're OK. If you don't check in, a message will be sent to all of the "Companions" you selected.
Price: Free on iTunes
Kitestring
You don't even need a smartphone to use Kitestring, just a phone that can receive and send text messages. Kitestring sends you a text message after a specified amount of time. If you don't reply, it sends your emergency contact(s) a personalized alert message. A perennial mode that checks up on you every few hours could be useful when you're out for an extended period of time or staying home alone for days and want to be sure that someone knows you are okay. Create a duress code you can use to reply to the Kitestring text to get immediate emergency help.
Price: Free for up to 15 trips/month and 1 emergency contact; Kitestring Plus (unlimited trips and contacts, perennial mode), $3 per month at Kitestring
Temporary location sharing
If you want to share your location temporarily with a friend or family member while you get home, you can share your location using Facebook Messenger or Google Maps.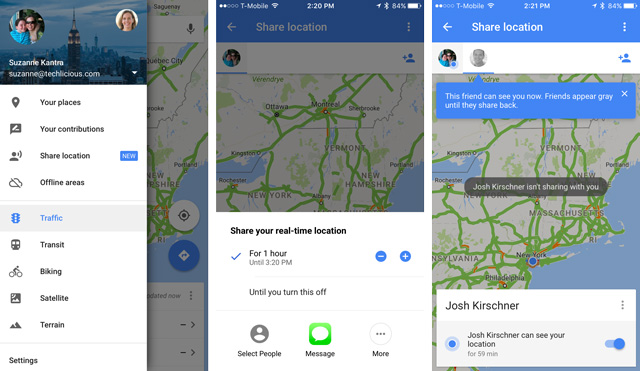 For Google Maps, tap the menu icon and choose Share Location. Tap "Get Started." Choose "for 1 hour," or add a desired number of hours to continue sharing your location so others can check to see where you are at any time during the set time period. Alternatively, share your location until you turn off sharing.
For Facebook Messenger, select a person you want to share with from your contacts, tap the plus and swipe to select Location. Then tap the button that says Share Live Location for 60 min.
If you and the person you want to connect with have iPhones, you can share your location through iMessage. Tap the "i" in a conversation screen of the Apple (text) Messages app. The next screen offers options to send your location current location or share your location (for an hour, until the end of the day or indefinitely).
The fastest way to call for help on your phone
Updates to iPhones and Android phones have included fast access for making emergency calls. Fill in your medical information so that emergency professionals have it available in the event of an emergency.
How to make emergency calls on a locked iPhone
To make an emergency call quickly on an iPhone, press the home button with a finger that doesn't unlock your phone. This brings up the password screen. Select Emergency. Emergency Call will display. Dial 911 or another emergency number.
How to make emergency calls on a locked Android phone
To make an emergency call on an Android phone, swipe to unlock the phone. Select Emergency Call, then Dial 911. To add emergency contact info, swipe to unlock. Select Emergency Call, then tap the orange emergency "flashing" light icon and search for contacts to add. Go to contacts, and choose "my profile." Tap on emergency medical information and fill in any information you want to provide to emergency personnel.
How to make emergency calls on an Apple Watch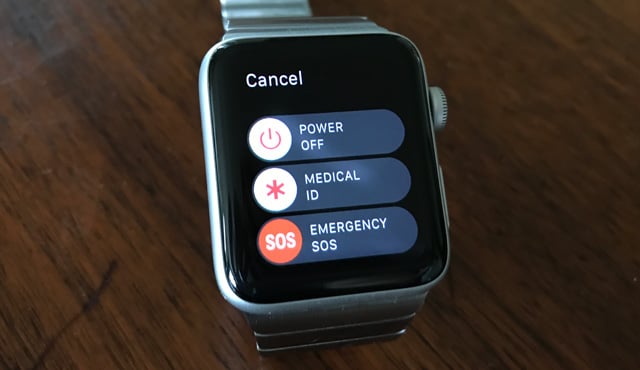 To make an emergency call from an Apple Watch, press and hold the flat side button (not the dial) and select Emergency SOS by sliding to the right to immediately dial 911. Once you slide, the watch initiates a call. If you decide you don't need to call, you must act quickly to cancel by pressing firmly on the watch face. When you cancel, the watch will call your emergency contacts within ten seconds unless you tap "No." You can also choose to automatically notify your emergency contacts through the Medical ID slider that appears when you press the side button. If you have a Medical ID set up on your Apple Watch app, you or emergency workers can view that information as well. Of course, your watch must be connected to your phone to place a call.
How to make emergency calls on an Android Wear smartwatch
To make an emergency call on your Android Wear smartwatch, select the phone icon in apps, swipe left for the dial pad and dial 911 in the U.S. If you Android Wear watch is cellular-enabled, you can make an emergency call even if the SIM is locked or invalid.
How to set up emergency medical information
If you are incapacitated, your phone can provide vital medical information and contacts to emergency responders. This information can be accessed even if your phone is locked.
How to set up your Medical ID on an iPhone
Creating a Medical ID will provide responders with your emergency contact information, blood type, height, weight, medical conditions, allergies and medications and indicates if you're an organ donor (you can sign up when setting up your Medical ID if you're not a donor). All information is optional. Open the Health app, tap Medical ID and Create Medical ID. Switch on "Show When Locked" to make your information available without requiring your password to open the phone. Then fill in the important and pertinent information. Choose emergency contacts from your list of contacts.
How to set up emergency medical and contact information on an Android phone
To add emergency contact and medical information on an Android phone, swipe to unlock the phone, select Emergency Call. To add contacts, tap the orange emergency "flashing" light icon and search for contacts to add. To add medical information, go to contacts, and choose "my profile." Tap on emergency medical information and fill in any information you want to provide to emergency personnel.
No fee alert devices get help fast
A bracelet or button can let you make an emergency call more quickly than fumbling around for your phone. These safety alert devices can be worn to summon help quickly.
Safelet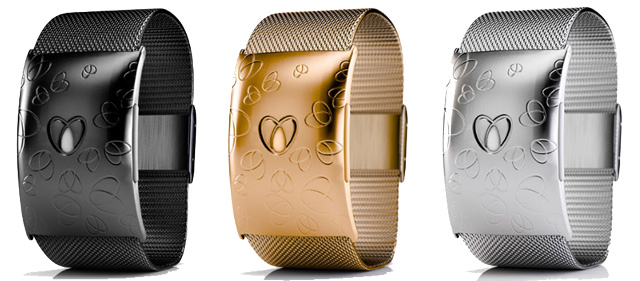 This stylish bracelet with a mesh wristband calls for help when you squeeze the buttons on both sides of the device. When you request help, your guardians will be alerted with your location and what to do. Your friends or family can download a guardian network app to be notified when you squeeze for help or choose to be connected to anyone who has joined Safelet's guardian network or the police.
Price: $129 at Safelet
Revolar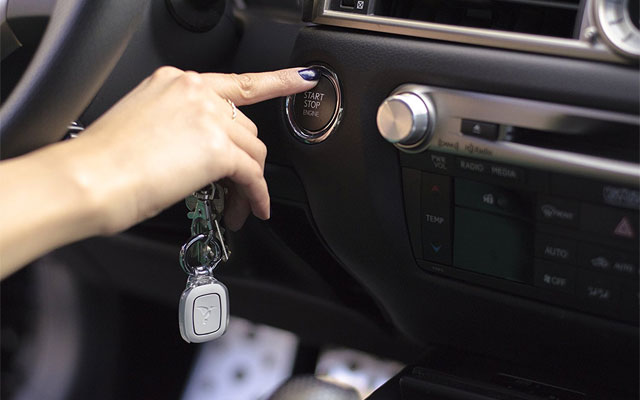 Revolar Instinct, a safety device that can be clipped to your clothes or connected to your keychain, has a large push button can be pressed to alert up to five emergency contacts. Pressing the Revolar Instinct button to send a text message alert with your GPS coordinates. Responders will be instructed to call or get in touch with emergency services on your behalf. The number of presses indicates the level of emergency. One quick click informs your contacts that you've made it home okay. A rapid double-press means Yellow Alert and lets others know that there's no current danger, but you don't feel comfortable and would like your contacts to be aware that something could be happening. A rapid triple-press is a Red Alert, indicating that responders should contact emergency services immediately. Turn on the Ring Me feature to call your phone number whenever you activate a Yellow Alert to get you out of an uncomfortable situation.
The Revolar Instinct will track your steps and alert you to incoming calls and text with vibration alerts. You'll also be able to find your Revolar Instinct by causing it to make a sound with the Revolar app.
Price: $79.99 at Amazon
24/7 safety monitoring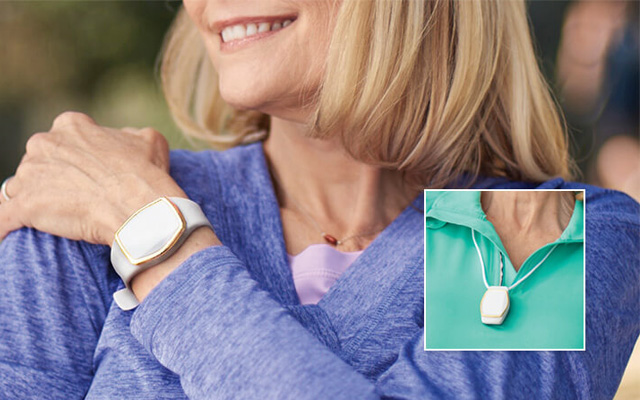 If you live or work out alone and need a live response and monitoring service, try GreatCall's Lively Wearable. The Lively Wearable device can be worn like a watch on your wrist or on a lanyard around your neck. It is waterproof, so you'll be protected even in the pool or the shower. Push the urgent alert button to immediately speak to an agent. The Lively Wearable is an on-call service that can help with a number of problems such as roadside assistance or locksmiths, and Lively Wearable agents stay on the line until the emergency is over. If you wear the device on the lanyard, it can detect if you've fallen and will automatically send an alert to a 5Star Agent for help. Family members can get the link app to be notified immediately if you call an agent.
Price: Free; monitoring fee $14.99/month at GreatCall
While nobody ever wants to need a safety device or app like these, it's reassuring to know that with their help, you never have to feel completely alone.
Updated on 10/31/2017 with new product and app information
[Image credits: call 911 via BigStockPhoto, Safetrek, Companion, Google, Suzanne Kantra/Techlicious, Safelet, Revolar, GreatCall]