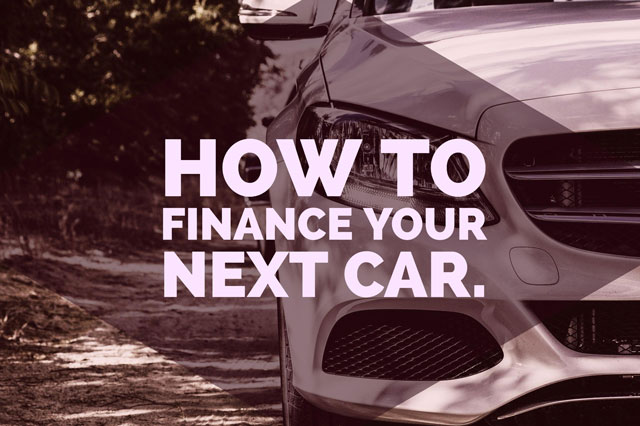 For many of us, buying a new or used car will be one of the biggest purchases we make. So, getting the absolute best price and the best financing could easily save you thousands of dollars over the life of your vehicle.
Thankfully, when it comes to car buying, modern technology has helped consumers take control. Capital One's Auto Navigator® site is an online tool that helps consumers find a car AND take care of their financing, creating a better way for consumers and dealers to interact during the car buying experience.
Here's how to get the most out of Capital One's Auto Navigator site and get started on the road to your next auto purchase.
1. Determine how much financing you qualify for
Finding out how much you can afford to pay will help you avoid disappointment later, when you discover that the model you've been dreaming about is frustratingly out of reach. Or, you might get a pleasant surprise when you discover that your great credit and low rates will get you behind the wheel of far more vehicle than you ever thought possible.
Starting with a pre-qualified financing offer will tell you how much you qualify for and exactly what rate you will get for the type of car you're buying and the term of the financing. Capital One's Auto Navigator site can pre-qualify you online in just minutes without affecting your credit score.
2. Finding cars that you can afford
With your financing amount and terms in hand, you can then use the Auto Navigator site to search vehicles at local dealers that match your preferred monthly payment range. You'll be able to see what APR you're eligible for (new cars have lower APRs, used cars slightly higher) and the monthly payment for each car you're interested in (including any adjustments for trade-ins and down payments).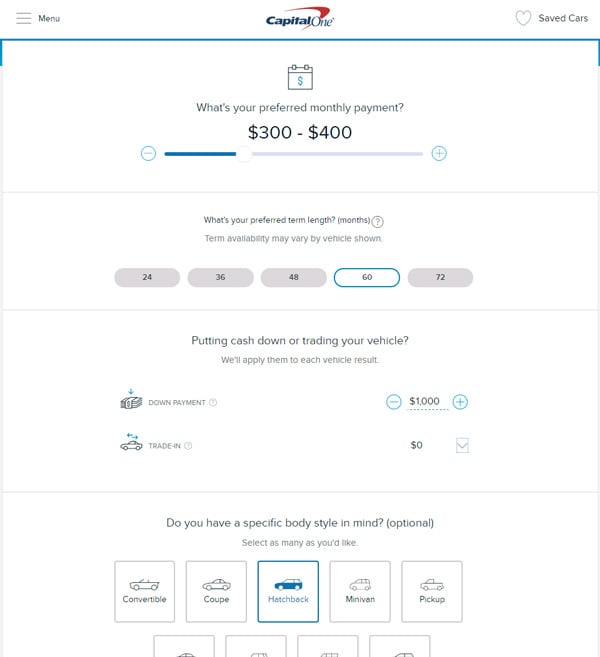 3. Getting a fair price
Now that you have your financing lined up and your ideal car in mind, it's time to find out which dealer will sell you that car at a fair price. Never negotiate down from the inflated MSRP (the Manufacturer's Suggested Retail Price, often called the "sticker" price), as there is a big mark-up the MSRP represents over the dealer cost. Dealer cost is the invoice cost for the vehicle and any options, less any current manufacturer to dealer incentives and "holdbacks," which are special payments dealers receive for each vehicle they sell. Edmunds offers detailed pricing reports that provide complete insight into the dealer cost for any car, including options and dealer incentives. On top of that, Edmunds "True Market Value" provides an estimate for what other buyers in your area are actually paying for the vehicle.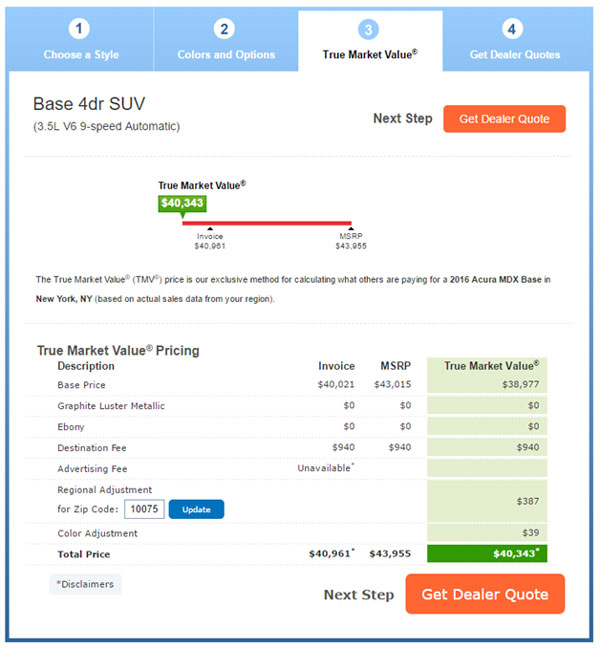 Now that you know the price, you can request dealer quotes online without having to step into the showroom, where unwanted upgrades can be tempting.
4. Finalize the financing and purchase of your vehicle
With your purchase preparation complete, you're almost in your new car! Simply bring your Capital One pre-qualification certificate to the eligible dealership to finalize your financing. The whole process from start to finish offers you more transparency, clarity and efficiency, and an overall far more pleasant car buying experience.