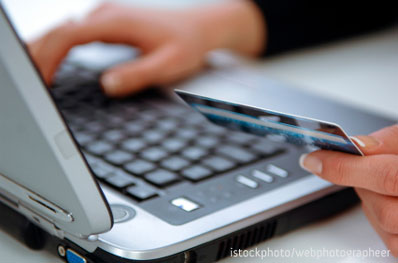 Online HDTV shopping can save you time, gas and money, provided you choose the right dealer. Picking the wrong dealer can be a disaster.
HD Guru investigated online HDTV complaints to uncover the awful tactics employed by some online dealers. Before you buy a TV online, read the HD Guru check list to avoid getting stuck with a defective unit a dealer won't take back and the manufacturer wouldn't repair.
Avoidance
Before ordering from an online HDTV dealer, there are two steps you can take avoid getting scammed:
1) Make certain they're an authorized dealer by the manufacturer of the TV you're interested in. If the price is lower than an authorized dealer, ask yourself: How is it possible they can sell it for less than a factory direct vendor? Are their methods on the up and up, and why are they able to have such low margins. Here's what LG advises on its website:
"LG's Authorized Online Dealers have been carefully selected based on their commitment and knowledge of our product. With LG Authorized Online Dealers, you can rest easy. Buying from an LG Authorized Online Dealer will help prevent the purchase of goods that may have been damaged, tampered with or refurbished, all of which can void your warranty. LG Authorized Online Dealers receive training in seminars, online and from LG field experts, so they can be uniquely qualified to assist you with the LG products they sell."
You can check on the brand's website or customer service dept. to learn if the dealer you're considering is authorized. If not, HD Guru recommends not purchasing from them.
2) Carefully review the policies, especially the rules on product returns. While a number of legitimate dealers do not accept returns for TVs, scamming dealers never do. Others may have a limited return policy, charge a restocking fee, deduct the "free" outbound freight from the refund, charge for return freight or all of the above. One of the reasons HD Guru recommends Amazon Direct is they have no restocking fee, offer free shipping, and free return freight under its 30 day TV return policy. More on returns below.
The Scam
HD Guru calls the following "low ball bait and switch." The online dealer advertises a price below all the competition and states the TV is in stock. You take the bait and place the online order.
Within a day you receive a phone call from the dealer to confirm the order. The salesman now employs high pressure sales techniques to sell you anything he can, including but not limited to: a "3D" HDMI cable for a 3DTV (there is no such thing), a custom stand or wall mount, an extended warranty, or our favorite, "expedited" extra-cost freight. They'll explain the "free freight" offered will take weeks for the TV to get there, but for another $100 the set will arrive in only "X" number of days. An alternate pitch: the make and model you ordered is being discontinued or superseded by Model X and they've got an "amazing" special for you.
Buy enough bait extras and you'll get the TV you ordered. According to customer complaints, the add-ons won't be the name-brand items promised, but cheap, low-quality knock offs. Refuse the bait, and you will be waiting for the cows to come home before you'll ever see your "hot" deal TV. Or worse, maybe when you open the box you discover it's a repacked unit, defective, refurbished. scratched or whatever.
Online Dealer Bad Tactics Poster Child: Abe's of Maine
When researching this article the name Abe's of Maine kept popping up, so HD Guru refers to them as the poster child for bad online dealer tactics.
A brief history. According to the New York Better Business Bureau website, Abe's of Maine opened its doors in Brooklyn NY in 1979. It is owned by Abe Mosseri. Here is what the BBB has to say about the NY operation.
"On May 22, 2007, this company's membership in the Metropolitan New York BBB was revoked by our BBB's Board of Directors due to the company's repeated and unauthorized use of the BBB logo and failure to eliminate the underlying cause of complaints on file concerning: non-delivery of products, misrepresentation of availability of merchandise, refusal to honor cancellations or provide timely refunds, unprofessional conduct, failure to resolve customer complaints, overcharging, undisclosed cancellation of orders, improper upselling tactics, and bait & switch selling."
Since moving its operation to New Jersey, Abe's ranking leaped to an A+ rating, even though they've scored 127 complaints to the NJ BBB in the past 3 years (older complaints fall off the website after the 3 year time period). Abe's in NJ responds and settles, but apparently only when the customer files with the BBB. HD Guru calls it gaming the system.
Abe's offers all the major brand HDTVs. However Samsung, LG and Sharp do not acknowledge Abe's as a factory authorized seller of the HDTVs they offer.
Over at Yelp.com there are 185 comments. Almost all are very negative, however a few are simply glowing., How can that be? Are these ringers? Here's the link. Judge for yourself.
When 30 Day Returns means No Returns!
Abe's Policy page lists a "30 Day Money Back Guarantee" and reads:
"A rock solid money back guarantee that you can bet on. We understand that there's always a chance that you won't be completely satisfied with a product you've purchased with us and we know it's nothing personal and that is why we offer a thirty day return policy*. If you are unhappy with a product then we'll take it back and provide you with a full refund*."
See that asterisk? Well at the bottom of the page, in small type states:
* Please read complete policy for details.
Follow the link, and you'll find the items that are exempt from its 30 day return policy (Spoiler! This list includes TVs)
"The following items can only be returned if unopened:
A/V Furniture, A/V Receivers, Bluetooth Accessories, Car Equipment, Computer Peripherals, Consumables, DJ Equipment, DVD players, Gaming Consoles, Headphones, Home Theater, Laptops, Microphones, Printers, Projectors Shavers.

The following items cannot be returned:
Fitness equipment, Large Appliances, Microwaves, Wine Coolers, Humidifiers, Trim kits, Security items, Special Order Merchandise, Marine and Camping Equipment, Sunglasses, Watches, Software, TV's, Computer components, laptops, Tablets."
Except for photographic equipment, this list appears to cover just about everything Abe's sells! That's right. If you buy a TV from them, you can't return it.
Price Grabber also rates its retailers, and Abe's gets its highest rating. However, the positive comments are non-specific short blurbs, and anyone can place an unverified, self-serving comment on Price Grabber. Here are some of the trite, positive comments:
"Easy transaction." "Very pleasant." "Excellent prices! Easy to use website and plenty of selections."
While a negative one provides more detail:
"Merchant told me item was "in stock" when I ordered it. Three days later, I was told by one agent it would take a week or more to find a shipper. Another agent told me the item was not in stock. I would not have ordered if the item was not in stock. Since, at least one agent lied to me, I no longer trusted them and cancelled my order. Trying to speak with a customer service agent was nearly impossible, as it took me 45 minutes on hold to speak to one."
While it's understandable that unhappy customers would be more likely to write longer reviews, a lack of longer, positive comments is highly suspect.
Bottom line
There are many reputable online retailers. HD Guru and Techlicious recommend and affiliate with Amazon, as they have low prices and some of the best HDTV policies, including free shipping and 30 day returns. There are a number of other very fine online retailers. HD Guru has personally done business with J&R and OneCall and found them to be excellent, honest and reliable.
Before ordering any HDTV online, make sure you carefully read all the retailers policies and beware of any restrictions, return freight rules and if there are any restocking charges before placing that order.
Still deciding whether to buy a TV online or in a store? Read Choosing the Best Place to Buy a New TV to understand the advantages of each.