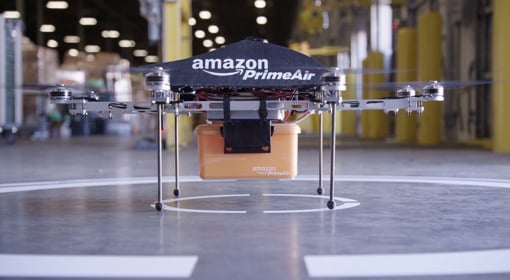 President Barack Obama is preparing to issue an executive order creating new voluntary privacy best practices guidelines for the operation of commercial drones, Politico is reporting.
A number of companies, including e-tail giant Amazon, are betting big on the future of commercial drones. Tiny unmanned aircraft could one day replace warehouse workers and, eventually, deliver packages directly to your door.
Of course, unmanned drones aren't without controversy. Drones could easily crash into buildings, get tied up in power wires or worse yet – collide with humans and cause serious injury. The FAA is currently working on a set of rules, at the behest of Congress, to allow for the safe operation of drones in U.S. airspace.
These FAA rules won't address privacy concerns, however, and that's where President Obama's executive order would come in. It's expected to give the National Telecommunications and Information Administration (NTIA) the task of deciding the type of images and data that commercial drones are allowed to collect and store.
For more on the controversial issue of drones and the president's executive order, take a look at the full report on Politico.