11 Gadgets for Beautiful Skin and Hair
Techlicious editors independently review products. To help support our mission, we may earn affiliate commissions from links contained on this page.
Who says beauty and tech don't mix? From a mirror that really will answer your questions to a smart facial steamer, the gadgets listed below will bring a little savvy to your daily prepping routine (or someone else's). Whether you're looking for a holiday gift for a stylish friend or a little pampering for yourself, we bet you'll find something here to pique your interest.
iHome Reflect Pro mirror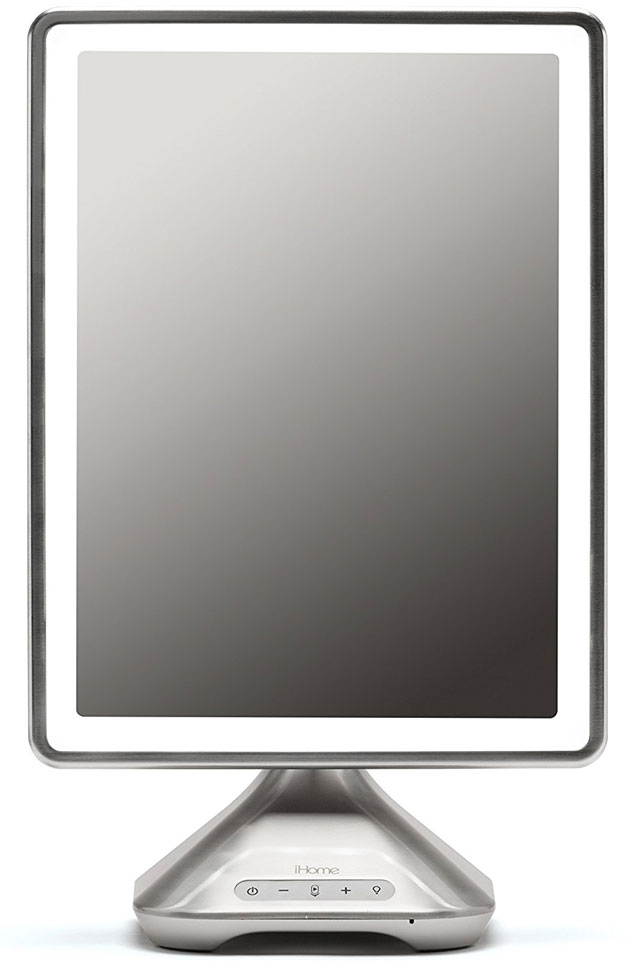 Mirror, mirror on the wall, who's the fairest — wait, hold on, can you play my favorite tunes? The answer is, sure — if it's the iHome Reflect Pro you're gazing into. This 10-inch x 13-inch portable telescoping mirror comes with multiple LED lighting options and Siri and Google Voice digital assistants, which can be heard through its built-in Bluetooth speaker. So not only can you listen to music while you primp, but you can also ask questions, get the weather forecast, check your calendar and even charge your phone. The mirror has a detachable, 3.5-inch removable detail mirror with 10x magnification and a rechargeable battery.
Price: $199.99 at Amazon
Instyler Max 2-way rotating iron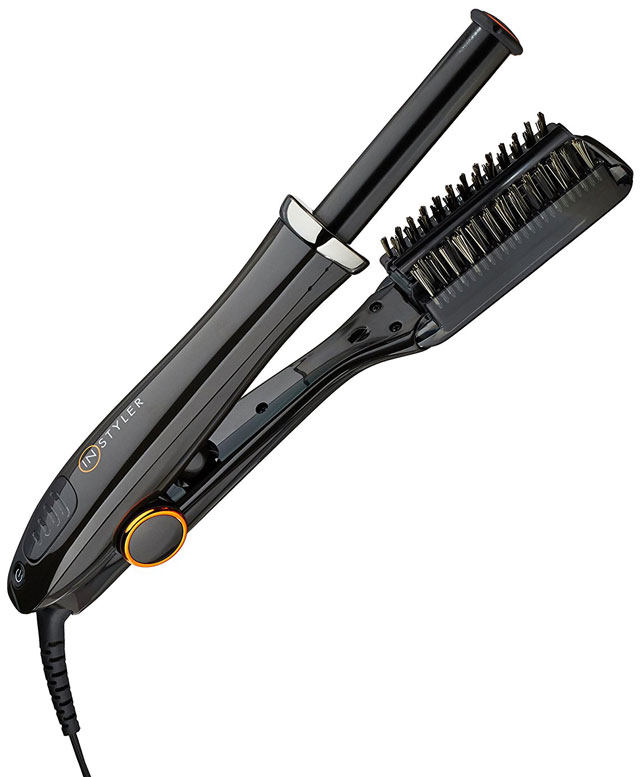 A combination of flat iron and curling iron, the InStyler marries a ceramic heating plate with ionic bristles to a heated barrel to both curl and straighten hair. The barrel, which also rotates, helps eliminate frizz and create more volume by distributing heat. Make waves this holiday season with four different heat settings — giving you access to soft curls and sleek, polished styles without crushing, flattening or damaging hair in the process. A 30-second rapid heat-up will help you get prepped in a flash, and the auto safety shut-off allows for a no-stress exit.
Price: $65.99 at Amazon
Kiss Products Instawave automatic hair curler

This no-fuss curling iron does all the lifting for you, using a "curl dial" and ceramic ionic technology to give you the perfect curl. With two heat settings — high and low — the Instawave promises a simple, natural, high-tech hair curling experience with the touch of a single button. Just hold the barrel of the iron at a slight angle next to your head, section off hair at either one or two inches, then press the button. The patented spinner catches and curls hair for either inner- or outer-facing curls, depending on whether your hair is in front of or behind the barrel. Once the hair is wrapped around the barrel, just hold it there for a few seconds, wait for the beep, and gently pull it straight down.
Price: $39.99 at Amazon
AsaVea hair straightener brush 3.0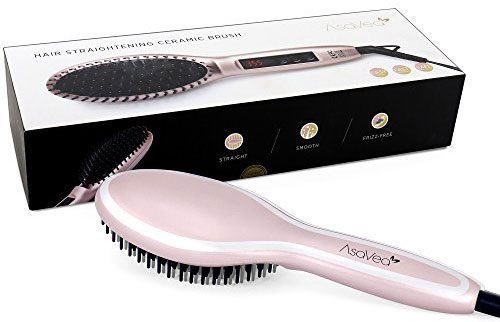 Tired of irons and straighteners to get your hair smooth and sleek? This heated straightening brush has a ceramic surface paired with an anti-scald design that uses Advanced MCH (Metal Ceramics Heater) technology to heat the brush up to 450 degrees in less than a minute. The ceramic surface bristles create a surface almost seven times wider than a flat iron — great for straightening — and it comes with 12 levels of temperature controls. Just section your hair, apply a heat protectant and then slowly brush.
Price: $49.99 at Amazon
RUSK Engineering W8less professional 2000-watt dryer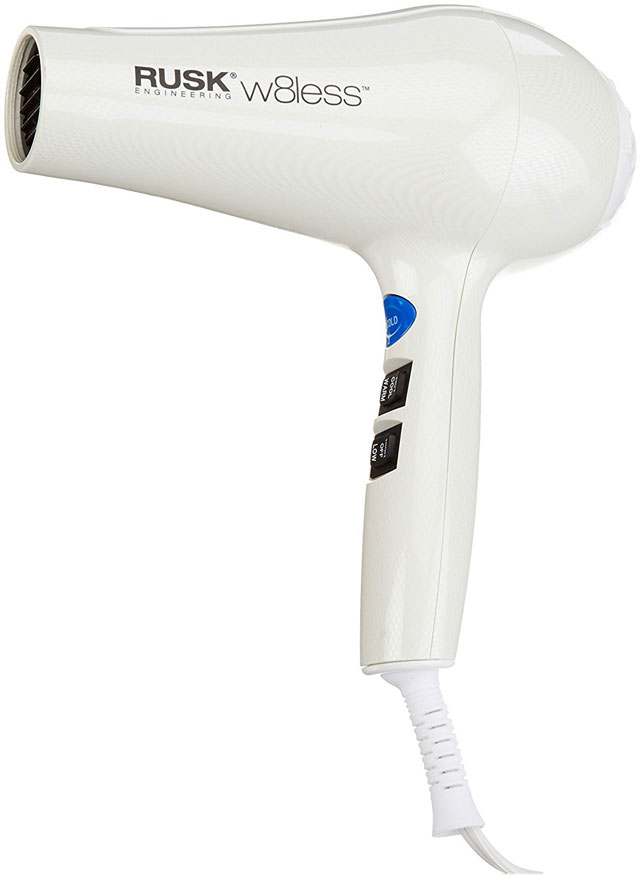 This powerful dryer from Rusk uses far-infrared heat waves to make frizz and static a thing of holidays past. Far-infrared rays dry hair from the inside out, making this the perfect solution for harder-to-dry, thick, coarse hair. The ceramic and tourmaline that infuse the dryer's grill enable hair to endure higher heat without damage and reduce drying time. If you'd rather keep it cool, you can use the cold shot button, which is directly above the heat level. A concentrator nozzle is also included for focusing on smaller portions of hair. And the dryer makes an easy travel companion, weighing in at just under a pound.
Price: $79.95 at Amazon
Clarisonic Mia 2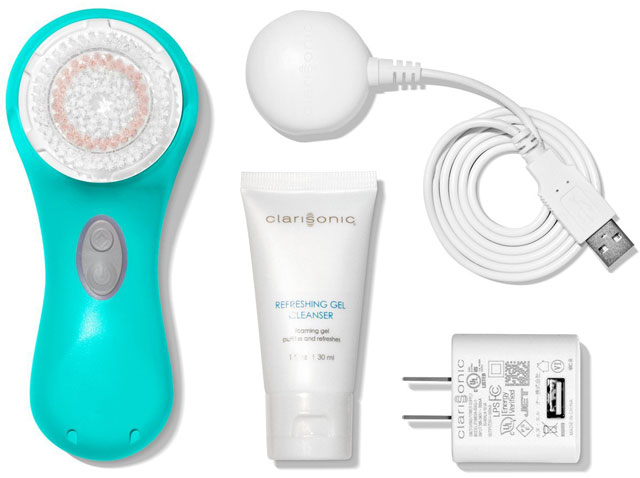 This dual-purpose, dual-speed gadget not only deep-cleans your face but it also tidily applies your favorite liquid or stick foundation in under a minute. First, carefully clean your pores with the Mia 2's cleansing brush, which uses flex and flush movements to gently clear up makeup and oil. The device will prepare your skin to absorb moisturizer more readily, and it also promises to shrink pores. Once your face is primed, use the foundation brush to micro-blend your makeup for a perfect, airbrushed look.
Price: $169.00 at Amazon
Foreo LUNA Mini 2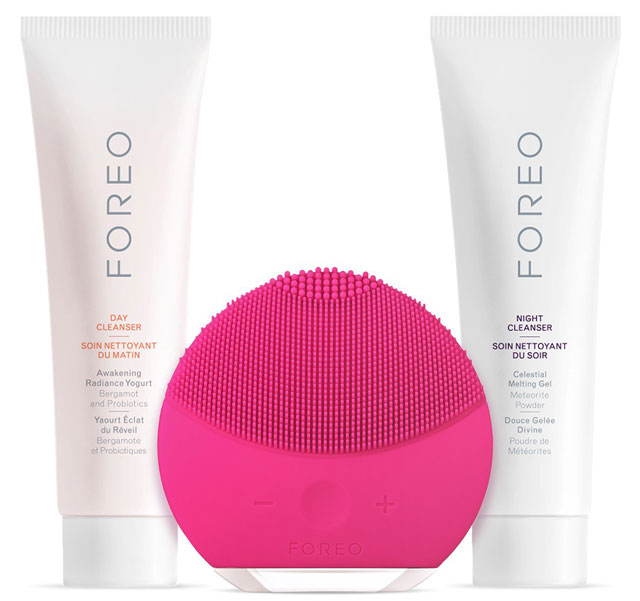 Cleaning your face might seem straightforward, but it's not easy to get good and rid of everyday makeup, dirt and dead skin cells. Made of soft, supple silicone, the Mini 2 face brush is both gentle and effective for all types of skin. All you need is one minute, twice a day, for deep exfoliation without irritation. The brush comes in five different colors and has three zones: thinner touch-points for gentle cleansing, thicker points for precision and broader ones for oilier skin. The sonic power comes in eight different intensities for customizing your cleansing and pulses at 8000 transdermal sonic pulsations a minute. Just wet your skin, apply cleanser and brush the Mini 2 in circles over your face. And because the Mini 2 is waterproof, you can even use it in the shower. It's small enough to take with you on any holiday adventures, and you'll get up to 300 uses on just one charge.
Price: $118.15 at Amazon
Tria Beauty hair removal laser 4X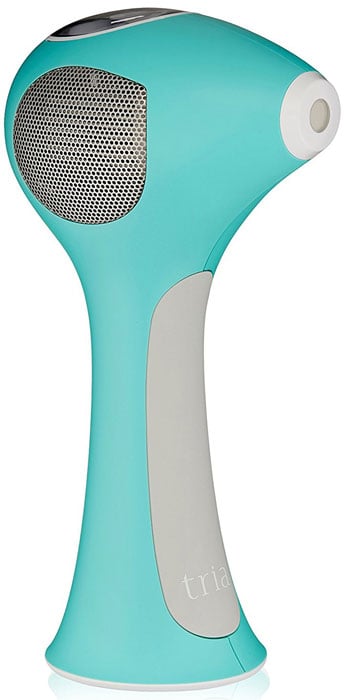 Getting rid of body hair is a drag. Waxing and threading can be super-painful and professional laser removal will hurt your wallet even more. Which is why the Tria Laser 4X is the perfect nemesis for unwanted hair. The first at-home laser device to clear FDA requirements, it uses a locked skin color sensor to ensure that your skin tone is light enough to use safely with the laser. If not, you won't even be able to unlock the device. Once that's out of the way, it permanently stops the hair follicle in its tracks by targeting the pigment at the root — without harming any surrounding skin. And best of all? You never have to leave the house. A quick chart on Tria's site lets you choose the skin tone and natural hair color of the area you want to treat to see if the laser will work safely for you before you decide to buy.
Price: $449 at Amazon
Electric callus remover and shaver by Naturalico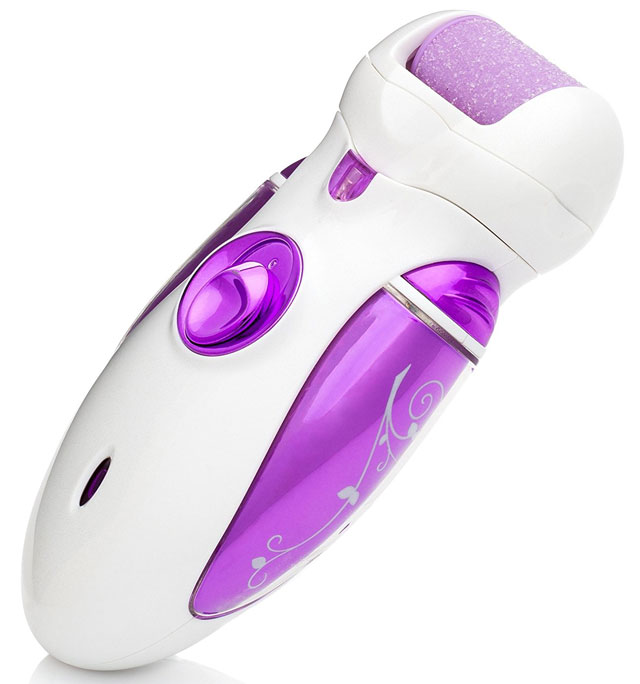 Pedicures can be lovely, but they can't always fix the calluses, cracked skin and rough patches on your feet. This electric callus remover promises to yield softer skin without multiple trips to the salon or hard-to-use pumice stones and manual callus shavers. Using a motor to power a rolling file, the tool spins 40 times per second. Once fully charged it can be used for up to 40 minutes, and the 1200 mAh battery will last for more than 1000 uses.
Price: $20.95 at Amazon
Foreo Espada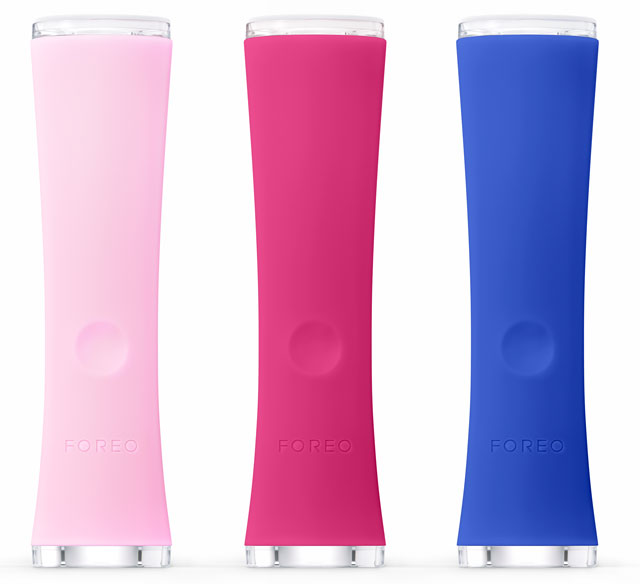 This at-home acne treatment product from Foreo's doing its part to make handling acne a little easier, whether you're dealing with a teenager and puberty or looking in the mirror at everyday adult pimples. An FDA-approved handheld device, the Espada uses a 415 nm blue light LED paired with transdermal sonic pulsations to prevent all kinds of acne, clogged pores and blackheads, noninvasively, in just 30 seconds. Made of medical-grade silicone for a gentle application, it's also lightweight and waterproof. One charge is good for 240 uses, and it comes with a 2-year warranty and a 10-year quality guarantee.
Price: $149 at Amazon
Panasonic EH-SA31VP spa-quality facial steamer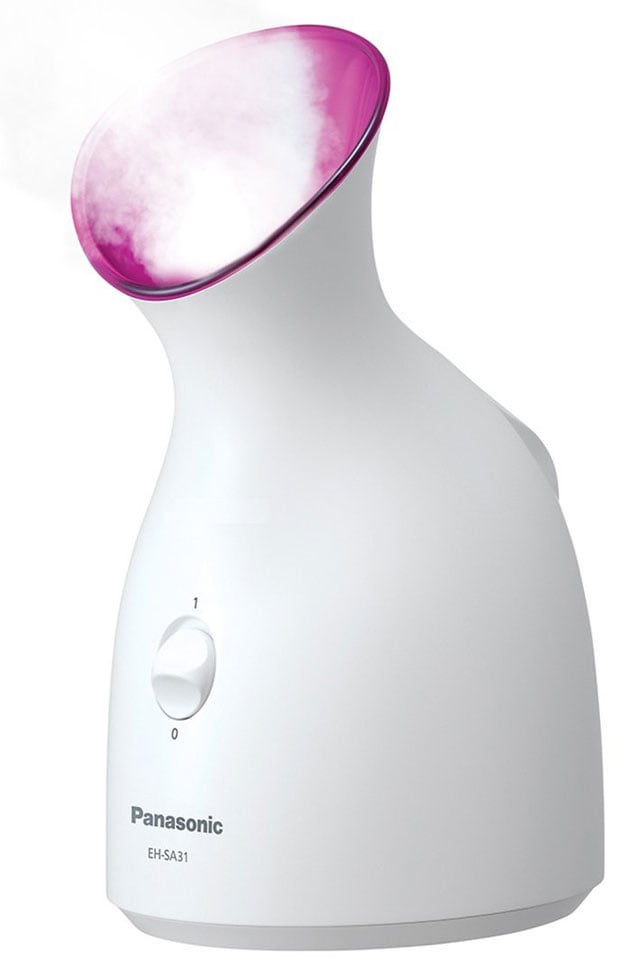 Get a spa-like facial right in your own home with this nano-ionic steamer, which both cleanses and rejuvenates your skin using tiny particles to remove makeup, dirt and all kinds of everyday impurities. The nano-sized particle steam is 18,000 times finer in volume than normal steam — in case you were thinking of putting your face over a pot of boiling water — which means it penetrates pores more deeply and effectively. The tank can be filled for either a three- or a six-minute steam, and the sleek design makes it a stylish addition to bathroom or bedroom.
Price: $89.99 at Amazon
DUER Jeans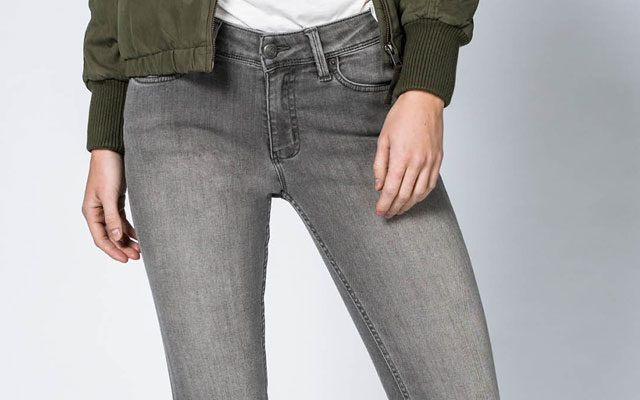 Tired of donning endless pairs of sweatpants and yoga clothing for your active lifestyle? This meeting of fashion and function puts a focus on denim, and DUER jeans combine high-tech materials with fashion-forward styles for both men and women. The women's line uses COOLMAX fiber, which is woven into the jeans during the development process of six different proprietary fabrics. So not only will it wick moisture from your body in the heat, but it will also insulate during colder weather. The men's line includes this technology too, but adds Rainshield, an environmentally-friendly, biodegradable treatment that repels dirt, oil and water.
Price: Women's jeans are $100 at DUER; men's are $129 at DUER
[Image credits: woman styling hair via BigStockPhoto, iHome, DUER, Instyler, Kiss Products, AsaVea, RUSK, Clairsonic, Foreo, Tria, Naturalico, Panasonic]
Discussion