Everyone loves getting a good deal, and there are plenty of companies offering email alerts that tell me when things go on sale. It's gotten to the point, though, that I'm experiencing deal overload. I just don't have the time to sort through all the emails to see what's relevant to me.
Itemize.com, which launched today, promises to sort through that deal haystack and deliver only those deals that will appeal to me.
To determine my preferences, I tell the site what types of deals I'm interested in. I can leave it there or give Itemize.com access to my email account so it can scan for receipts of items I've purchased over the last 18 months. (For now, Itemize.com works with Yahoo, Windows Live Hotmail, Gmail, AOL, Mobile Me, Verizon, Comcast, Time Warner/Roadrunner and Optimum Online.) My purchase history will help the site determine which deals are the best fit for my tastes and needs. And as those change over time, say I have a baby or adopt a pet, Itemize.com will adjust the deals presented.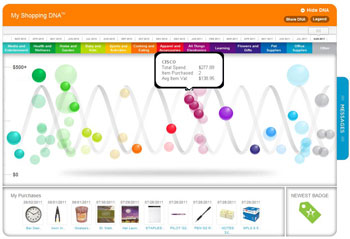 A side benefit of the receipt analysis is that I have one place to go when I want to check an old receipt. Itemize.com lets me search my past purchases sorted by date and type—pet supplies, baby and kids, apparel and accessories, home and garden, among others.
When I find a deal I like, I can Facebook, Tweet or email it to friends. Itemize.com plans on implementing a point system for tasks like sharing your deals. I'll then be able to redeem points for rewards, like an Amazon gift card.
Clicking on the deal takes you to the site where you can use the coupon or code. And not just to the home page, but directly to a page with the items relevant to the deal. For instance, Shoes.com com is offering 40% off kid-sized Ugg boots and clicking the Itemize.com link will take you to a search page of kid-sized Uggs.
If Itemize.com delivers on its promise, the site should save me time and money. Let me know how it works for you.