Every year at the International CES is something different — new companies, new products and new trends. And, though, our team sees thousands of products over the course of the event, there are always a small number truly stand out from the rest. It may be the design, the features or just the pure innovation behind the technology, but there's something that makes us jump up and say "Ooh, I want that!"
This year, we crowned a select group of 15 products with our Techlicious Top Picks of CES 2019 Award. We love them, and we think you will, too.
---
LG Signature OLED TV R
Wait, what? A beautiful 65-inch 4K OLED TV that disappears by rolling up into its base? Yep, it sure is. This is the one product at CES that blew everyone's socks off.
Instead of filling your living room with a huge black rectangle of a screen, LG's Signature OLED TV R rolls up and hides in its base. When it's tucked away, it just looks like another piece of furniture, letting you enjoy the view through your windows, see the artwork on your walls, or just give you a sleeker design aesthetic.
And you're not giving up anything in terms of picture quality. The 65-inch Signature OLED TV R is as good as any traditional LG OLED set (which is really, really good). Plus, you'll find powerful Dolby Atmos speakers tucked into the slim rectangular base. The result is a cinema-quality experience that doesn't dominate the room — at least not until you want it to.
Better yet, it's not just some prototype that will never come to market. The LG Signature OLED TV R will be showing up in stores later this year.
Price: not available
Available: 2019
Website: LG.com
---
Tivic Health ClearUP for sinus pain relief
It's that time of year when we're all reminded how much having a cold sucks, especially the associated sinus pain. But while there are plenty of treatments, medication can make you sleepy and nasal sprays tend to become less efficient over time — which leads to a lot of frustration for cold and allergy sufferers.
The Tivic ClearUP lets you skip the medication and get real relief from sinus pain. ClearUP uses microcurrents of electricity to stimulate the nerves around your sinuses, reducing the pain. Instead of taking a pill, you just run the ClearUP around your eyes, over your nose, and across your brow bone — a five-minute treatment is all you need, and you can use it up to four times a day. It may sound like magic, but it really works: in independent clinical studies, three out of four users feel better after using it. And their final FDA approval came in days before CES started (nice timing, guys!).
The ClearUP's $149 is a fair price for genuine pain relief, without the side effects of medication, and will save you the costs of buying all those pain meds.
Price: $149
Available: mid-2019
Website: TivicHealth.com
---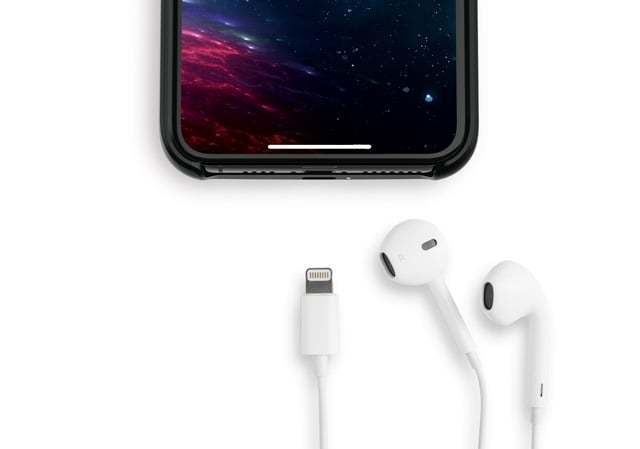 Mophie Juice Pack Access battery case for iPhone
If you've ever bought a battery case for your iPhone only to realize that you now can't use your headphones because the case is using the Lightning port, you know the frustration we're talking about. That's what makes Mophie's Juice Pack cases so great. The case and phone both charge wirelessly, leaving the Lightning port free for use. All you have to do is set it on a Qi charger to power up.
The case can extend your iPhone's battery life to a total of 31 hours, giving anyone on the go a big boost. Finally, we can get the battery power we need without the trade-offs.
The Juice Pack Access is available for newer iPhones that support wireless charging — the iPhone X, XS, XS Max and XR.
Price: $119
Available: Q1 2019
Website: Mophie.com
---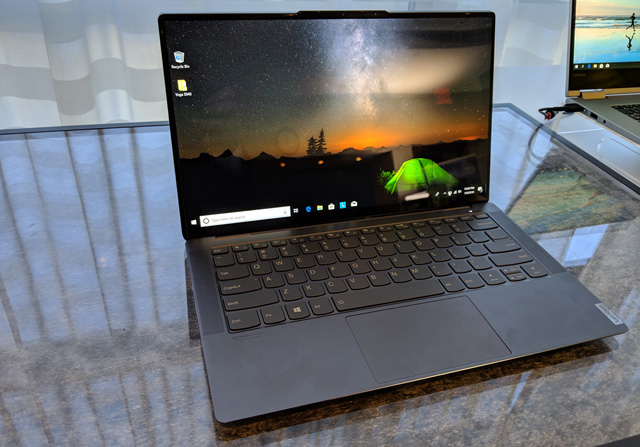 Lenovo Yoga S940 laptop
Laptops are meant for use on the go, so we may be trying to teleconference from Starbucks or work on sensitive spreadsheets while seated in the middle seat of a long-haul flight. That means we tend to give up on any semblance of privacy. But the Lenovo Yoga S940 has a suite of AI-powered privacy features that can make it feel like you have a private office no matter where you're working.
For video calls, the S940 can automatically filter out ambient noise and blur backgrounds, so the focus is on your conversation rather than the clutter of your kitchen table. It also helps you maintain your privacy when you're working in a shared space: the screen will lock when you turn away and it will alert you if someone is reading over your shoulder. Its voice features also impress, with support for both Alexa and Cortana. And while voice transcription features are pretty common, the S940 can translate while it transcribes (available for English and Mandarin).
The specs are great for an on-the-go laptop, too, with 15 hours of battery life and solid performance with an Intel Core processor, up to 16GB of memory, and up to 1TB of storage space. And while you won't find it in the least expensive configurations, you can upgrade the S940 to an impressive 4K screen with contour glass with practically non-existent bezels. All of this fits in a package that weighs just 2.65lbs
Price: $1,499.99
Available: May 2019
Website: www.lenovo.com
---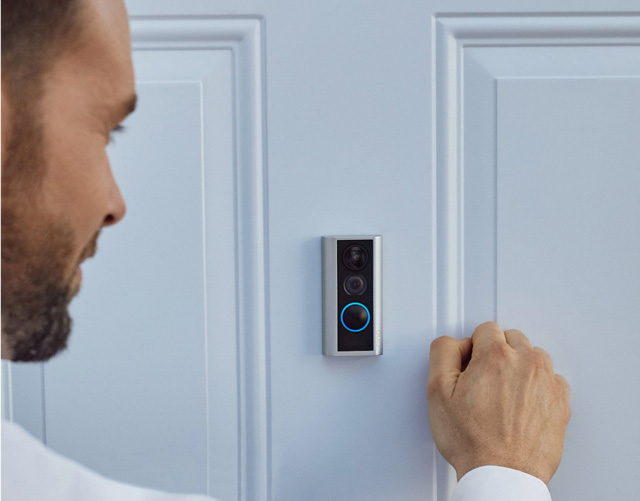 Ring Door View Cam video doorbell
At a glance, Ring's new Door View Cam looks like a video doorbell that's just placed on your door instead of next to it. But writing it off as just another video doorbell would be a mistake. Until now, video doorbells required some installation — mounting them required drilling into a sturdy surface and, while some came with batteries, they often needed to be connected to your doorbell wiring for power. That meant people in apartments or rental homes couldn't get the security features of a video doorbell.
The Door View Cam changes that by mounting on your door through the existing peephole. An external camera and doorbell sit on the outside of the door, while a box with batteries and a traditional, analog peephole sit inside the door. Wiring passes through the door's existing peephole. To install it, you just have to unscrew the door's original peephole — no drilling, mounting or wiring required. That means practically any home will be Ring-friendly.
And it has a couple of other improvements, too. A new sensor can detect when someone knocks on the door rather than ringing the bell, and the motion detection zone can be narrowed down to only pick up people who stop in front of your door — a big improvement over older Rings, which could be triggered by cars driving down the street. The Ring Door View Cam may be the most versatile video doorbell yet.
Price: $199
Available: 2019
Website: Ring.com
---
Samsung Space Monitor
When it comes to computer monitors, bigger is definitely better. But even with slim flatscreens, it can be hard to find the desk space for a sizable screen. The Samsung Space Monitor gives us the best of both worlds with a big screen and a tiny footprint. Its mount clamps to your the back of your desk, taking up a slim square of space — 93% less than traditional monitors. The screen can stay flush against the wall or you can pull it forward so it's right in front of you. This lets you have a big screen when you need it, but easily push it out of the way when you want more desk space.
It's available as a 27" QHD screen ($399) or a 31.5" UHD 4K screen ($499).
Price: starting at $399
Available: Pre-order now, ships February 23, 2019
Website: Samsung.com
---
P&G Ventures Opté Precision Skincare System
The solution to perfect skin is finally here, and it isn't just a new kind of makeup. The Opté Precision Skincare System scans your skin, analyzes any imperfections, and then precisely applies a layer of color correcting serum. With a few passes of the Opté, age spots and hyperpigmentation simply vanish.
You may think it has to slather on product to completely hide skin imperfections, but the opposite is actually true. After scanning your skin, Opté creates a customized serum and applies a thin layer directly to your problem spots. The result is light coverage, exactly where you need it, that leaves your skin looking naturally flawless.
Like any high-end beauty product, the Opté Precision Beauty System is pricy. The device itself costs $599, and it requires new cartridges of its skin-perfecting serum about every 60 days. But if you add up the cost of the beauty products already in your bathroom, that price tag may not be so bad for a product that works.
Price: $599
Available: late 2019
Website: OpteSkin.com
---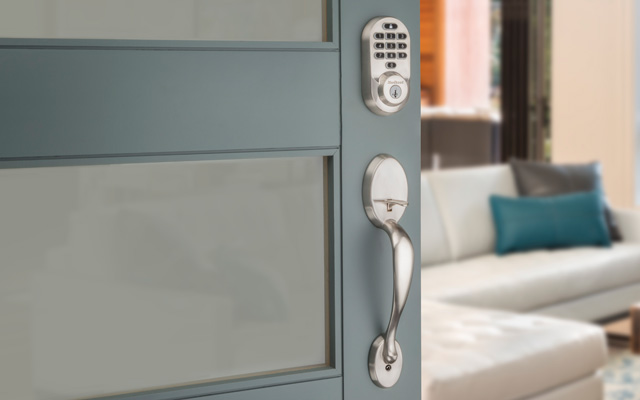 Kwikset Halo smart lock
There are lots of smart locks on the market, but Kwikset's Halo simplifies the smart lock. Typically, these locks need to connect to a Wi-Fi hub to communicate with your smartphone or use Bluetooth to tell when you're near the lock. But the Halo connects directly to Wi-Fi, so you can control your lock from anywhere without the hassle of an extra device. That makes the Kwikset Halo easier to set up and easier to use than other locks.
Beyond the simplicity, Kwikset has all of the features we love from their other smart locks. It has a traditional keyhole for old-fashioned unlocking and a keypad or touchscreen to unlock the door with a code (ideal for houseguests or dog walkers). An app lets you lock or unlock the door from anywhere and get notifications when anyone comes and goes. You can also expect easy integration with the rest of your smart home gadgets — though Kwikset hasn't announced details yet. In short, the Halo is everything you need in a smart lock.
Price: $199 with a keypad, $229 with a touchscreen
Available: 2019
Website: Kwikset.com
---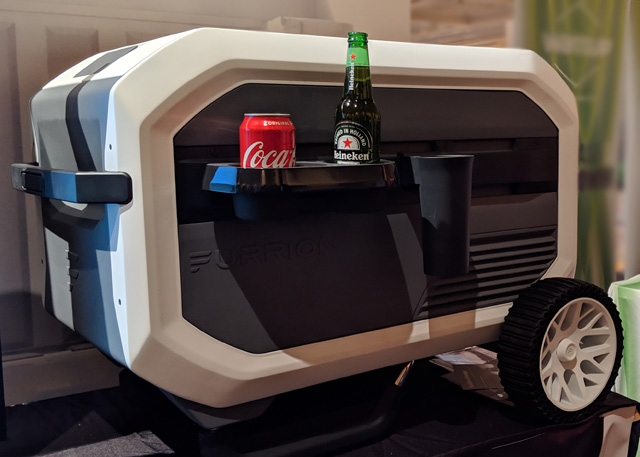 Furrion ROVA electric cooler
Why give up the comforts of home just because you aren't at home? Whether you're camping or tailgating, warm drinks are a real buzzkill — but you won't have to worry about that with the Furrion Rova cooler, which keeps your drinks (and the burgers to go with them) cold for a solid week.
The Rova is essentially a portable refrigerator with a compressor that keeps it nice and cold. Wheels and a handle make it look like a bulky suitcase, but let you easily lug it around. Its battery pack has enough power to keep everything inside cold for a week, but you can also tap into that battery to charge smartphones and other gadgets via USB ports and a Qi charging pad. Furrion says you can even use it to power a television or lighting, so you really don't have to give up anything on your next camping trip. When the battery dies, you can recharge it (slowly) with a solar panel or from your car battery.
Price: $799
Available: 2019
Website: Furrion.com
---
LG Gram 17 laptop
Big screen laptops are so much easier to work on, with big displays and full-size keyboards. But they weigh a ton, making them a literal pain to travel with. And those massive screens drain the battery fast.
That's changing with the LG Gram 17, a laptop with a 17-inch screen that doesn't make any sacrifices. At only 2.75 pounds, it is the world's lightest 17-inch laptop (as actually certified by the Guinness Book of World Records) — that's about the same weight as the relatively puny 13-inch MacBook Air. It sports a full-size keyboard and has plenty of speed, with an 8th-Gen Intel i7 processor and up to 16GB of memory. And despite the big screen and powerful processor, it has over 19 hours of battery life.
Finally, we have a big-screen laptop that's truly portable with plenty of power and battery life.
Price: $1,699
Available: Now
Website: LG.com
---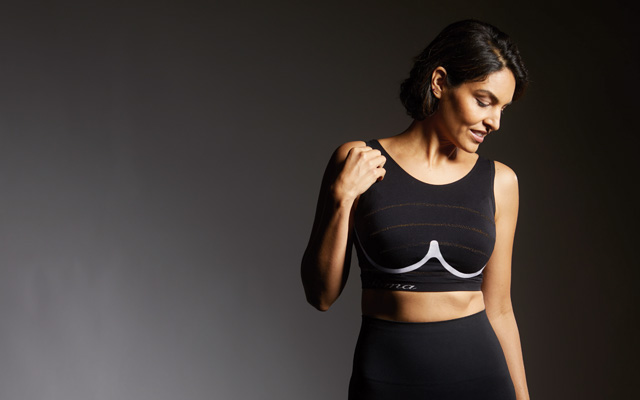 Somainnofit bra fitting system
Finding the perfect bra can be a complicated affair, which is probably why 80% of women are wearing a bra that doesn't fit properly. But you can finally stop guessing at your bra size because the Somainnofit smart bra uses integrated sensors to handle the measuring for you.
Simply slip the Somainnofit on over your favorite bra (with minimal padding) and the companion app will show your precise measurements. Once it gives you your size, it will offer a list of Soma bras to choose from, with prices ranging from $30 to $60. You could, of course, apply those measurements to your favorite bra band, but one of the big problems with bra sizing is how much it varies from brand to brand — Soma's bras will match their own measurements, making sure your girls are getting the love they deserve.
The device is currently on sale for $25 — it will regularly retail for $59 — and comes with a $25 credit in the Soma store. You're essentially buying a bra along with a free at-home fitting.
Price: $59
Available: January 2019
Website: Soma.com
---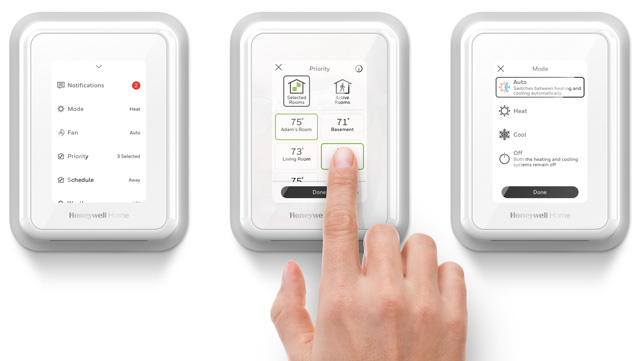 Resideo Honeywell Home T9 smart thermostat
The Honeywell Home T9 is more than just another smart thermostat. The typical smart thermostat learns your habits and sets the temperature according to your preferences and schedule — but it can only detect conditions near the thermostat itself. That means the temperature may be perfect in the room with the thermostat, but you're freezing your patootie off in your bedroom.
The T9 does pairs with an array of sensors (up to 20) to monitor where you are in your home and the temperature in each of those rooms. Then it will automatically adjust your heating and cooling to be sure the rooms you're using are just right. You can also manually prioritize rooms, set up geofencing to automatically turn it on or off, get temperature alerts, and control it with Amazon Alexa or Google Assistant.
The T9 will work best if you have zoned heating, so it can precisely control the temperature in every area of your home. But, even if you don't, making sure the temperature is perfect in the one room you're actually using is a giant step forward in thermostat design.
Price: $199 with one sensor
Available: Spring 2019
Website: HoneywellHome.com
---
Omron HeartGuide smartwatch
Nearly half of Americans have high blood pressure, but monitoring it requires pulling out a blood pressure cuff for every test or using smart cuffs that are too bulky to carry around — which means most sufferers don't check their blood pressure as often as they should.
Omron has miniaturized the traditional blood pressure cuff to fit it into the band of a smartwatch with the Omron HeartGuide. This HeartGuide smartwatch is the first of its kind, delivering clinical-level blood pressure testing, as well as tracking steps and sleep. Letting you get a complete picture of your heart's health that you can correlate to your activity. A companion app offers actionable health advice and tracks readings to share with your doctor.
All of this comes in the guise of a modern-looking smartwatch that no one will mistake for a medical device. It's the perfect solution for anyone concerned about their blood pressure.
You can buy the Omron HeartGuard now for $499. That's as much as you'd spend on an Apple Watch, the HeartGuard is the only option for on-the-go blood pressure monitoring — and though it doesn't have the apps of the Apple Watch, it offers the basic smartwatch features, which may be all you need.
Price: $499
Available: Now
Website: OmronHealthcare.com
---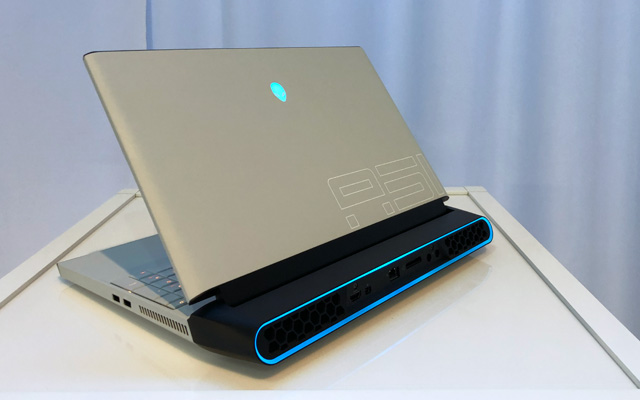 Alienware Area-51m laptop
Serious gamers often go with desktop systems because they have more powerful processors and graphics cards — and in a few years, when they've become outdated, you can put in a new processor or graphics card and be top-of-the-line again. But laptops typically can't be upgraded, which makes even top-of-the-line models, like those from Alienware, go obsolete more quickly.
That's not the case with Alienware's Area 51m, which has an exciting twist. Unlike other laptops that only let you upgrade the storage and RAM, the Area 51m has a user-upgradeable processor and graphics card, as well. That means this laptop has a lot of life in it. As it ages, you can replace a component or two and you'll be back in business, saving you a bundle over buying a new gaming machine. But you probably won't have to upgrade it for a while, because it has some pretty impressive stats with a 9th-gen Intel i9 desktop processor and a GeForce RTX 2080 graphics card. And if that's not enough power, an advanced cooling system even lets you overclock it.
This is the gaming laptop we've all been waiting for.
Price: $2,549
Available: Pre-order now, ships January 29, 2019
Website: Dell.com
---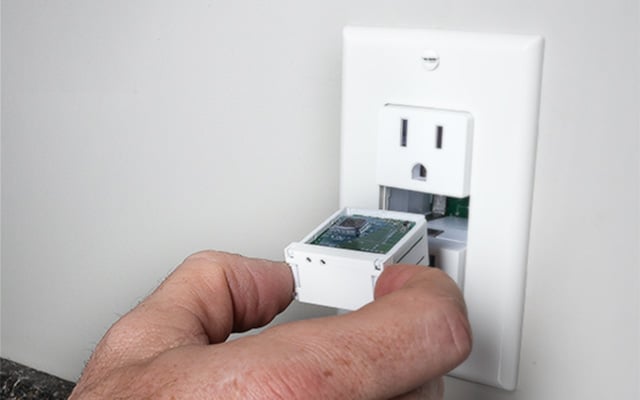 Swidget electric outlet
Electric outlets may not sound like the most exciting tech, but hear us out. Swidget outlets offer far more than the standard electric plug. A slim slot between the two power outlets lets you add Swidget inserts that offer a wide range of great smart home features.
Swidget can be customized with lights, motion sensors, Bluetooth speakers, USB chargers, Alexa capabilities, aromatherapy plug-ins, white noise generators, video cameras and a lot more. The end result is a completely connected, completely customized smart home, that you can switch around when and as you want.
Installing the Swidget outlet should only take a few minutes — Swidget provides easy instructions to follow — and all you need is a screwdriver and a pair of pliers. Once the outlet is in, the inserts can be swapped in and out at any time.
At $39, Swidget outlets are a bit pricier than other smart switches and outlets, but the customization element makes them shine. Inserts cost between $6 and $41, depending on the features.
Price: $39
Available: Pre-order now, ships Q1 2019
Website: Swidget.com
---
Written by Elizabeth Harper with Suzanne Kantra, Josh Kirschner, Andrea Smith, Jonathan Takiff, Stewart Wolpin, Meagan Wristen
[Image credits: Techlicious, Ring, Honeywell, Kwikset, Swidget]