The Best Xbox One Games
Techlicious editors independently review products. To help support our mission, we may earn affiliate commissions from links contained on this page.
While the Xbox One vs. PS4 battle hasn't reached Congressional proportions, there's no question that each system offers plenty to recommend. PS4 is a gamer-centric (and less expensive) console, whereas Xbox One comes with the robust Kinect system (camera, mic and motion sensor) bundled in.
Fortunately, many great games are available on both. Let's look at some great titles for Microsoft's new Xbox One console.
Assassin's Creed IV: Black Flag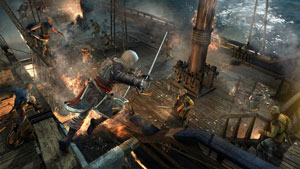 The sixth installment of the exceedingly popular action franchise, Assassin's Creed, is set in the buccaneer-infested Caribbean of 1785. You play as Edward Kenway, a charismatic yet brutal pirate captain who evokes iconic mercenary types like Han Solo and Jack Sparrow. You command your ship, the Jackdaw, across a huge map that includes Cuba, the Bahamas, Jamaica and the tip of Florida in a quest to unravel a centuries-old conspiracy.
The boat combat is thrilling, and plunder and pillage will upgrade the Jackdaw with ammunition and gear necessary to battle more enemy ships. Everything you do has meaningful implication on the gameplay; plundered items serve as upgrades to your ship, weapons, and equipment. You'll wield cutlasses and flintlock pistols, battle sharks, invade fortresses, brawl in bars and learn lots of salty sea shanties.
And don't forget, this game is also available for Wii U, Xbox 360, PS3, PS4 and PC.
Price: $49 on Amazon
NBA 2K14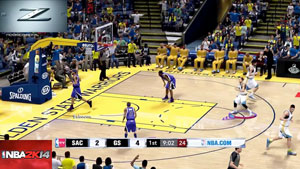 Fantastic gameplay? Check. Amazingly realistic visuals? Check. Looking good with 1080p resolution and running at 60 frames per second doesn't hurt, either. All the NBA greats not only look like the real thing, they move and play like their real-world counterparts.
The next-gen console versions (PS4 and Xbox One) of NBA 2K14 offer simplified menus and introduce new modes such as MyCareer, where you create a player and take him from pre-draft showcase to Draft Night, working your way up from benchwarmer to starter. MyGM mode lets you control everything from coaching to hot dog prices. For those who want pure, raw play, Park Mode lets you take players out to the blacktop for 2-on-2, 3-on-3 half court or 5-on-5 full court contests.
NBA 2K14 is available on PS3, PS4, PC and Xbox 360, too.
Price: $59.99 on Amazon
Forza Motorsport 5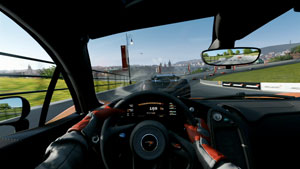 Yes, there are hundreds of meticulously detailed cars, replicated down to their aerodynamics and the purr of their engines, running on 14 lovingly rendered courses. And of course there are endless customization options for the enthusiast who likes to tune and tinker. Further, Forza Motorsport 5 includes content from hit show "Top Gear" that adds racing history and color to the proceedings.
But the big surprise with this game is not that it's a visually stunning, car-and-driving fetishist's paradise. What will delight many gamers is that the Xbox One exclusive will be fun for players indifferent to the genre.
The new controller for Xbox One provides responsive feedback that gives a real feeling of rubber and road. A feature called "Drivatar" digitally recreates your driving style to populate other player's games. Racing against your friends' Drivatars, you'll see things previously impossible to create with computerized AI: lots of human errors.
Price: $59.99 on Amazon
Zoo Tycoon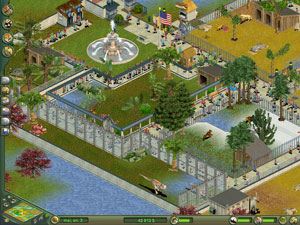 Not keen on the hyped gladiator action, zombie slaughter and military shooters on offer? This is a charming game that emphasizes animal care, feeding and park management, familiar to fans of the Sims or Tycoon games of the past.
Zoo Tycoon offers the most intriguing use of the new and improved Kinect by letting you hold your arms out to feed animals or simply play with them. The new motion-tracking camera even lets you make faces at the critters — and yes, they will make faces back at you.
The interface might take some getting used to (original games were designed for a mouse and keyboard), but fun with all the animals more than makes up for any of the game's shortcomings.
Zoo Tycoon is available on Xbox 360.
Price: $59.99 on Amazon
Kinect Sports Rivals - Preseason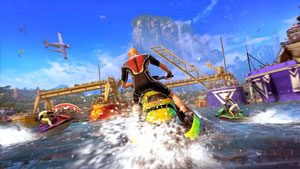 While a full game experience will launch in spring 2014, game developer Rare is offering players a taste of this new Kinect-centric extreme sports game for free. The Preseason game focuses on Wake Racing; bowling, target shooting, tennis, soccer and rock climbing will be featured in the final game.
The Kinect has been radically improved for Xbox One, and this game takes full advantage of the upgraded camera. The camera can identify multiple players through facial and voice recognition, enabling games like the rock climbing experience to be challenging and fun. Even though you're in your living room, you can feel the vertigo while you're scaling a seaside cliff.
Wake Racing really showcases next-gen visuals with remarkable water physics, as players jet ski through challenging courses, moving only their bodies. The final game will scan your face and instantly create an avatar that looks just like you. There are many hours of multiplayer family fun to be had here.
Price: Free; preorder the full game for $59.96 on Amazon
Discussion