Great Websites to Find the Right College
Techlicious editors independently review products. To help support our mission, we may earn affiliate commissions from links contained on this page.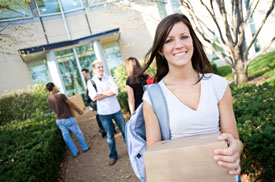 With more than 4,000 college and universities in the U.S. to choose from, there are many factors to consider—location, size, majors, sports teams, housing options, arts programs, to name a few. Then you have to see if your child's academic record and extracurricular accomplishments are a good fit. If this all seems overwhelming, these sites can help make the process a little easier.
The College Board
With a database of 3,915 schools, you're pretty much covered on The College Board's College Search tool. Fill out the 28-question survey and you'll get a list of the schools that are a match. You can then view each school's profile, find similar schools, compare schools and add them to your list. You can also fill out your academic profile, which includes test scores, GPA and class rank and see how your profile compares to current freshman. There are also notes on how important the scores are to the college.
There's also a large section of the site devoted to paying for college, including a handy Scholarship Search tool, cost calculators and a tool to Compare Your Aid Awards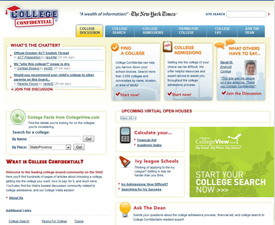 College Confidential
The College Search tool on College Confidential pulls from a database of 4,088 schools and factors in a number of lifestyle questions, including party scene, liberal-leaning and GLBT-friendly. You can read articles about choosing and paying for college, or discuss the process on some of the Web's busiest forums. Be sure to check out the "College Visits" section for reviews of recent on-site visits. And if you have questions, you can "Ask the Dean" for a personal response.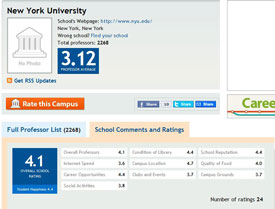 RateMyProfessors
Find out what students say about the professors at the schools you're applying to. Plus check the ratings on clubs and events, career opportunities and quality of the food among others. There are more than 6,000 schools lists in the U.S., Canada and the UK and more than one million professors rated.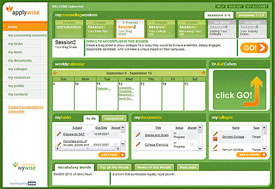 Applywise
Get professional advice from college admissions experts as you make your way through the application process. From building your resume to creating your college list to wring your essays, you'll get the advice you need to create the most compelling application. A calendar keeps you on track throughout the process. Six session plus unlimited access to all the resources on the site costs $169.
Discussion
New Articles on Techlicious