9 Smart Home Gadgets Under $50 that Improve Everyday Life
Techlicious editors independently review products. To help support our mission, we may earn affiliate commissions from links contained on this page.
Smart home gadgets make our complicated lives easier. And while some products can be pricey, there are plenty of inexpensive gadgets that can make a big difference in our everyday lives, either on their own or in combination with products we already own. So we put together a list of incredibly useful smart home products under $50 that will improve your everyday life.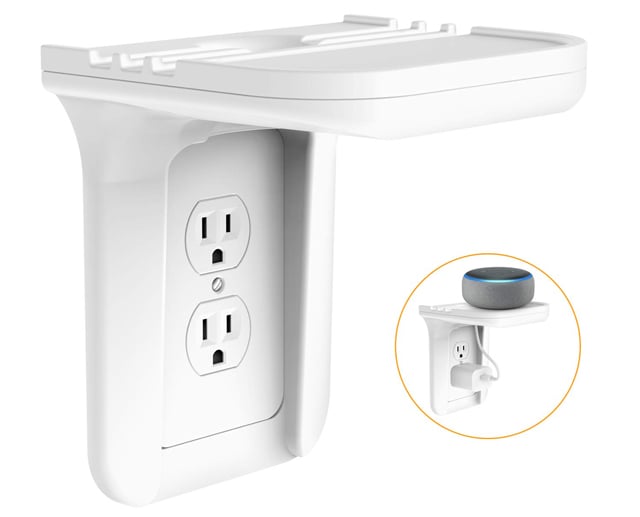 Perlesmith Wall Outlet Shelf Organizer
Finding the perfect spot to store your electronic devices while charging them can be tough. Perlesmith has an elegant solution with its Wall Outlet Shelf Organizer. It fits perfectly over your standard outlet, giving you a convenient shelf to put your Amazon Echo Dot, electric toothbrush, or any other small electronic device. And built-in ridges keep your tablet or smartphone in place while you're charging them. Installation is simple: Just remove your existing wall plate and screw this one in place. That's it!
Price: $11.99, check price on Amazon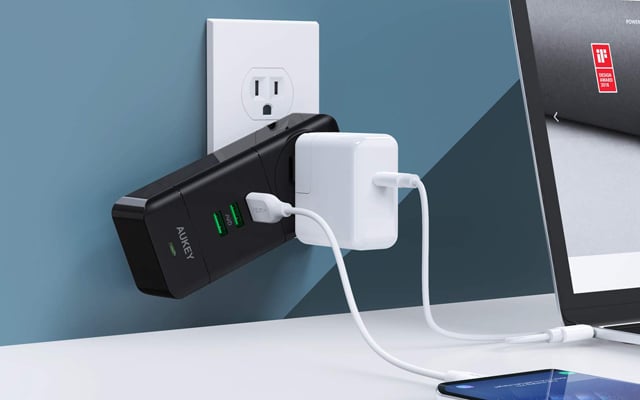 AUKEY USB Wall Outlet with Rotatable Body
The AUKEY USB Wall Outlet with Rotatable Body is one of the most versatile three-USB port wall chargers we've seen. It swivels up to 180 degrees around the single pass-through AC outlet for ultimate flexibility. So you can easily use it in an outlet next to other devices – even those that have a massive wall wart. All three USB ports are USB 3.0 ports, with the top USB port being a quick charge USB 3.0 port, which charges up to four times faster than regular USB ports.
Price: $25.99, check price on Amazon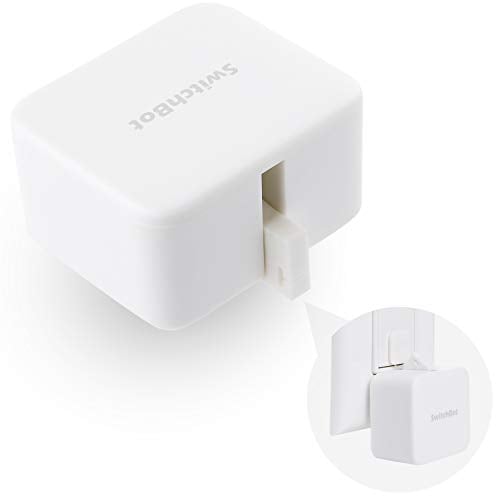 SwitchBot Smart Switch Button Pusher
The SwitchBot Smart Switch Button Pusher is exactly what it sounds like – a switch that can push buttons on command, using the app on your phone or by voice control via your Alexa or Google Assistant product.
To use the SwitchBot, you stick it next to the power button of your appliance – whether it's a coffee maker, a fan, a light switch or even your desktop computer – with the switch positioned to press the power button on demand. Since it can only press a button, it works best with devices that toggle on and off or that automatically turn off after preset time.
Price: $29.00 on Switch-Bot, check price on Amazon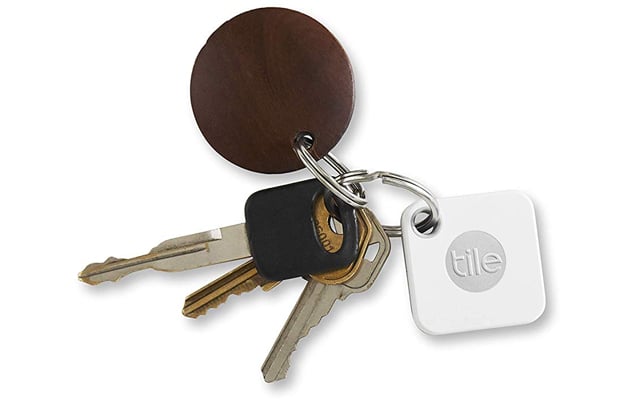 Tile Mate
If you have a hard time getting out the door because you're looking for your keys, wallet, Apple AirPods case or any other easily misplaced object, the Tile Mate tracker is a life saver. Attach the tiny 35mm-square tracker, and you can ring it with your phone if it's within 150 feet. If the Mate itsn't nearby and you mark it as missing, the Tile will report its location by using any nearby phones running the Tile app. All communication happens anonymously, so you get help without anyone else picking up on your device's location.
Price: $25.00 on TheTileApp, check price on Amazon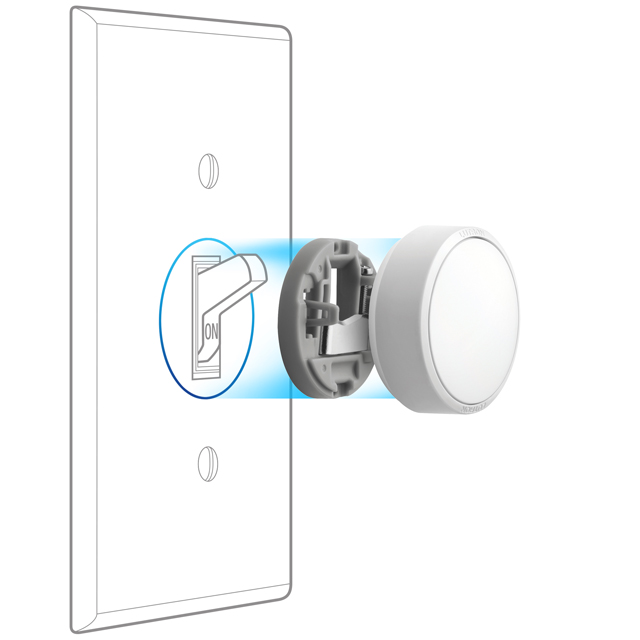 Lutron Aurora Smart Bulb Dimmer
Smart bulbs are amazing. You can turn them up and down using an app, change colors, and adjust them by voice control. Unfortunately, they all have one fatal flaw: the already existing light switch. If you're a smart bulb user, you'll know that someone will eventually flick the switch off manually by mistake.
Lutron has come up with an elegant solution with the Aurora Smart Bulb Dimmer. The dimmer locks the light switch on, keeping your smart bulbs ready for your command, and you can use the dimmer manually as a physical dimmer for your smart bulb. The dimmer switch fits over most types of light switches, and it takes only a few minutes to install (no rewiring necessary) and connect with compatible smart bulbs.
Price: $39.95 on MeetHue, check price on Amazon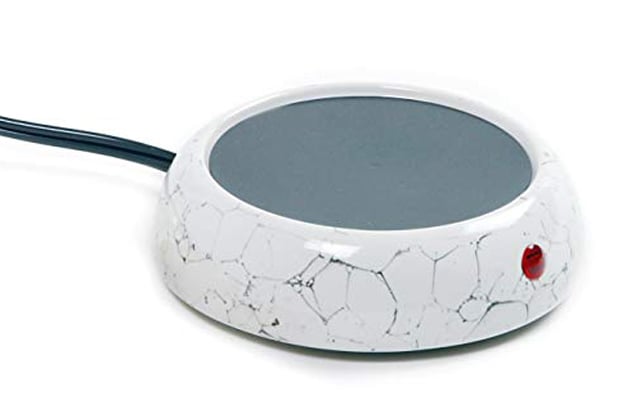 Norpro Decorative Cup Warmer
We've all been there: you make the perfect cup of coffee or tea, sit at your desk and get so wrapped up in work that an hour later, you're already sipping a cold drink. While the Norpro Decorative Cup Warmer isn't smart, it is the perfect answer to your problem. The warmer's heated plate keeps hot beverages warm, and the non-stick surface makes for easy clean-up. An extra-long 60-inch cord is a thoughtful addition from Norpro for hard to reach outlets. Finally, its white marble look gives it that smart look that won't cheapen your home office setup.
Price: $25.13 on Norpro, check price on Amazon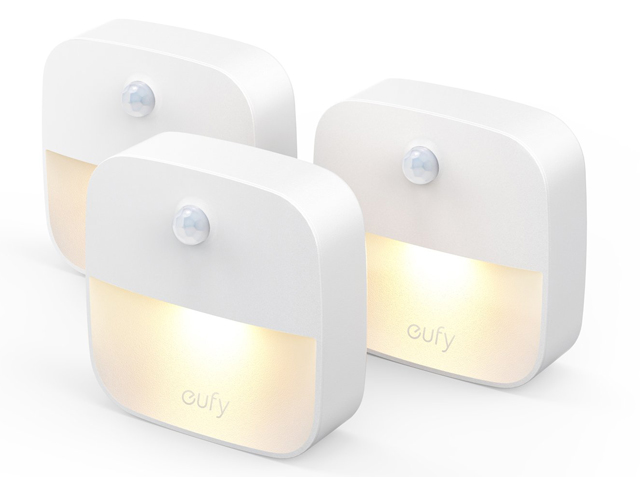 eufy Lumi Stick-On Night Light
The eufy Lumi Stick-On Night Light is a great little addition to home so that you're not one of those things that bump in the night. Its motion sensor has a 120-degree field of view and can detect movement up to 10 feet away. And its glare-free, low-light illumination won't blind you when activated.
In the box, you'll find adhesive backing and screws for flexibility in installation. Three AAA batteries (not included) will power the stick-on night light for up to a year.
Price: $16.99 on EufyLife, check price on Amazon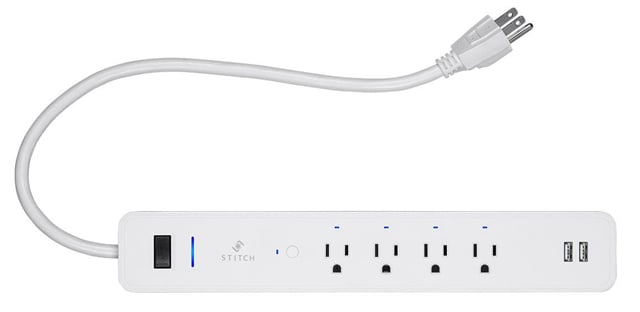 STITCH by Monoprice Wireless Smart Power Strip
There are a large number of electronics and appliances that have not quite jumped on the smart home trend. But you can still smarten them up to an extent with the STITCH by Monoprice Wireless Smart Power Strip.
The powerstrip boasts four AC outlets and 2 USB 3.0 ports that you can control individually by voice command through Amazon Alexa and Google Assistant devices or by toggling them on and off with your phone via the app. Better yet, it lets you schedule when each outlet or port turns on/off and even set a countdown.
Price: $32.99 on Monoprice, check price on Amazon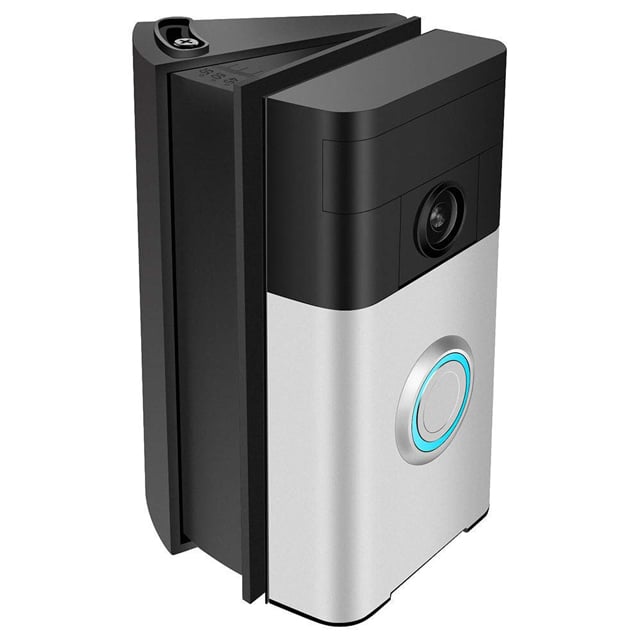 Video Doorbell Wedge Angle Mount
Your Ring, Nest Hello, or Skybell Video Doorbell is a fantastic device to see who's at the door. Unfortunately, there's one tiny little hiccup – not every home has the ideal setup for installing this little gadget. That's where a video doorbell angle mount comes in.
This mount adjusts video doorbell's field of view, tilting it between 20-40 degrees to the left or the right. The wedge lets you point the camera exactly where you want it and eliminate blind spots.
Price: starting under $10, for Ring Video Doorbell (check price on Amazon), for Ring Video Doorbell Pro (check price on Amazon), for Nest Hello (check price on Amazon), for SkyBell Doorbell Camer (check price on Amazon)
[Image credit: Perlesmith, AUKEY, SwitchBot, Tile, Lutron, Norpro, eufy, Monoprice, CANV]
Discussion