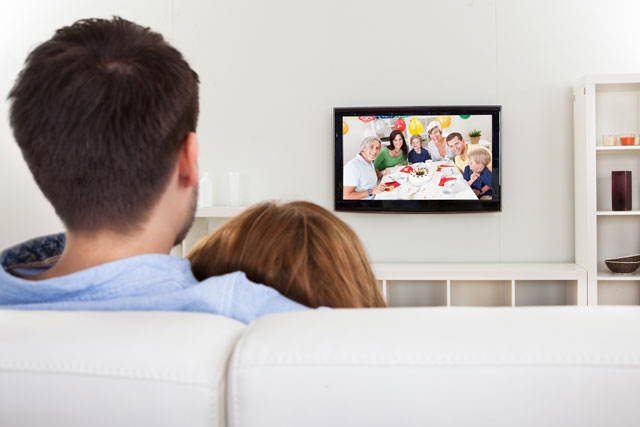 While TVs continue to get thinner and more beautiful and soundbars are making surround sound more discreet, the components we connect to them—our cable boxes, Blu-ray players, game consoles—have largely remained dull black or silver boxes. And there are still all those ugly wires to manage.
There are easy solutions, and they don't involve hiring a home theater installer, drilling into your walls or any other costly or messy steps. If you're simply looking for a way to operate your components while they're behind the closed doors of your media cabinet, an inexpensive IR blaster will relay your remote's commands while your gear stays out of sight.
Or, with a wireless HDMI kit, you can get your gear out of sight by moving it into a nearby closet or cabinet and using the HDMI kit to transmit audio and video to your TV. Wireless HDMI kits have two boxes: one that you plug your components into and one that you attach to the back of your TV. They can transmit a 1080p signal up to 100 feet, and installing one is easy for even the most tech-challenged.
IR Blaster Only

Just looking for a way to operate your components while they're behind closed doors? You can get an external remote sensor like the Sewell InjectIR. It plugs into the HDMI cable on your TV and sends commands from your remote back to your components.
Price: $54.95 on Amazon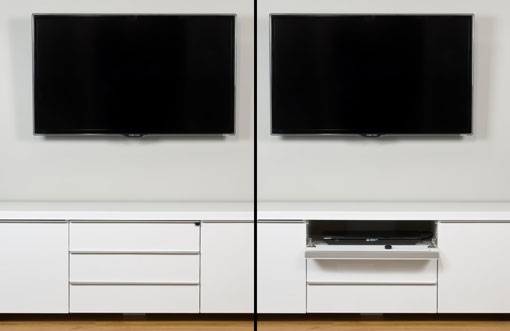 If you already have everything hooked up, Sewell has a discreet battery powered IR repeater, called Ghost IR, that you can easily retrofit into a cabinet. Stick the blaster on the inside of the cabinet in line with your components. Then run the flat wire out of the cabinet and stick the receiver on the outside. It's as simple as that. The battery will last for 18-24 months and is easily replaceable.
Price: $38.95 on Amazon
Wireless transmitter to one TV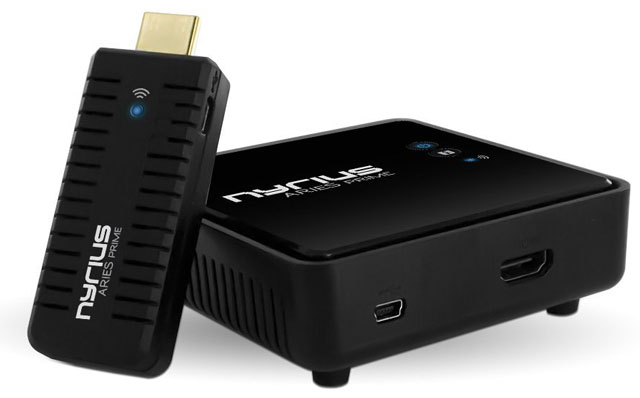 If you have one component and just want to stream it to a TV in the same room, the Nyrius ARIES Prime is your best choice. The receiver is an HDMI stick, not a box, so it's easier to install and hide. The more expensive Nyrius ARIES Pro extends the range to 100 feet for larger rooms or transmission to another room.
Price: ARIES Prime is $199.99 on Nyrius.com and $169.96 on Amazon, ARIES Pro is $249.99 on Nyrius.com and $212.96 on Amazon
Watch a show in one room and simultaneously transmit to another

The IOGEAR GW3DHDKIT has two HDMI inputs. You can hook up components via an HDMI cable to a TV in one room and stream to a wireless HDMI receiver in another room—or just want in a second room. And, you'll get Full HD 1080p resolution. The transmitter has a range of up to 100 feet.
Price: $249.95 on IOGEAR.com, $184.99 on Amazon
[couple watching TV via Shutterstock, Sewell, Nyrius, IOGEAR]