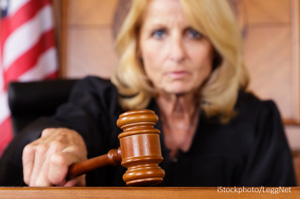 Here's a modern day riddle for you: What's the difference between buying a music CD in a store and paying to download those same songs over iTunes, Amazon, or some other online music outlet? According to a federal court, the difference is huge: You own the CD, but you don't own the file you downloaded.
On Tuesday, U.S. District Judge Richard Sullivan ruled in favor of Capitol Records in a lawsuit the company filed against ReDigi. In the suit, Capitol claimed that ReDigi was violating copyright law when it facilitated the re-sale of digital music files online. For their part, ReDigi claimed their service did not violate the law, as their proprietary method of file transfer ensures only one copy of the file exists before and after the sale.
Writes Sullivan: "Courts have not previously addressed whether the unauthorized transfer of a digital music file over the Internet – where only one file exists before and after the transfer – constitutes reproduction within the meaning of the Copyright Act. The court holds that it does."
Much of American copyright law operates under the "First Sale Doctrine," which basically says that once you pay a company for a copyrighted CD or DVD, that company no longer has a legal interest in the item it sold you. You can't sell copies of it, but you can legally re-sell that CD or DVD to a buyer on eBay without having to get the permission of the copyright holder first. This ruling suggests that digital media does not enjoy the same resale privilege.
This ruling suggests we don't actually own any of the movies or music we've paid for and downloaded on iTunes, Google, or Amazon. But trying to make any sense out of digital copyright law is likely futile until our federal government and courts truly understand how people use and view media in the modern day – something that could take years, if not decades.