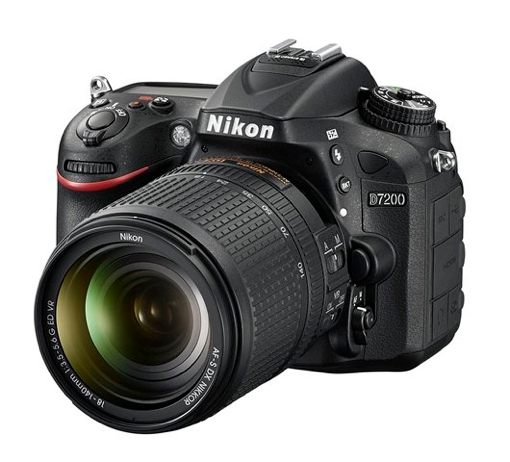 Japanese camera giant Nikon this week unveiled the latest in its digital single-lens reflex (DSLR) and compact Coolpix camera lines. For those looking for a premium DSLR experience, the new Nikon D7200 promises a handful of improvements over the D7100 (like increased buffer capacity). The long zoom Coolpix P900, meanwhile, packs a killer 83x optical zoom in a beautiful higher-end package.
The Nikon D7200 is a 24-megapixel DSLR camera with a 3.2-inch-high LCD, just like the D7100 before it. But this updated version gets better burst photos, has better battery life, better sensitivity and improved video recording capabilities (1080/60p, 50p, but only in 1.3x crop mode). The camera also boasts NFC and Wi-Fi connection capabilities, allowing quick wireless access and easy photo sharing to every shot. And if capturing top-quality sound is just as important to capturing top-quality photos and video, you can add on a wireless Bluetooth lapel microphone with 50-foot range for $249.99.
On the Coolpix P900 16-megapixel camera with 3" LCD screen, the 83x optical zoom (2000 mm equivalent) is the star of the show, making it great for nature photography and other long-range applications. It's the first in the Coolpix line to capture 1080p full HD video at 60p. It also features built-in NFC and Wi-Fi for wireless connectivity, and GPS functionality for geotagging all those vacation photos.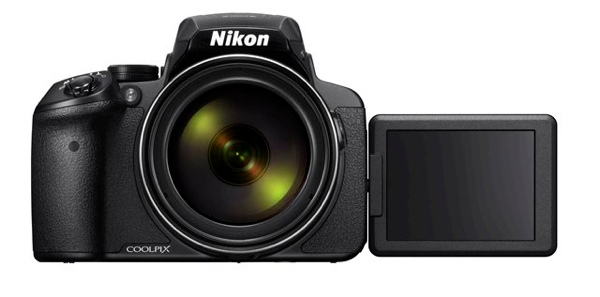 The Nikon D7200 DSLR camera is available for $1,199.95, camera body only ($1,196.95 on Amazon). A version kitted with a Nikon AF-S DX NIKKOR 18-140mm f/3.5-5.6G ED VR lens ($1,699.95, $1,496.95 on Amazon) will also be available. The Coolpix P900 is available for $599.95 ($596.95 on Amazon). To learn more about the new cameras or to pre-order, visit the Nikon website at nikonusa.com.
[Image credit: Nikon]