When Panasonic's line of high-end point and shoot cameras arrive this spring they'll have a new set of features. The Lumix ZS10, TS3 and FX78 will all be able to take 3D digital stills and Full HD 1080p video. Plus, all of the Lumix camera will have software for uploading to Facebook and YouTube built-in.
Easy uploaders are fairly common, but Panasonic goes one step further by copying the uploader software onto any SD card you pop into the camera. Stick the SD Card into your computer and the uploader software launches automatically.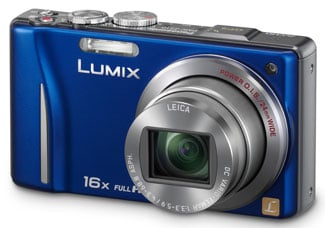 Lumix DMC-ZS10
The top of the line model, the ZS10 ($399), has a new 14MP MOS sensor that enables the camera to take a superfast 10 shots per second at full resolution. A new 16x lens (24mm-384mm equivalent) has the active mode image stabilization found on HD camcorders for shooting Full HD movies. Plus the camera has a 3-inch touchscreen with touch shooting capabilities.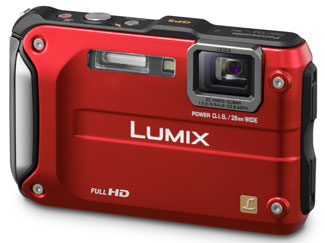 Lumix DMC-TS3
The rugged model, the TS3 ($399), can dive deeper than most waterproof models—40 versus 33 feet—and can show depth and compass on the display for divers. GPS and barometer are also built-in. The 12MP camera takes 3.7 full frames per second and has a 4.6x optical zoom (28mm-128mm equivalent).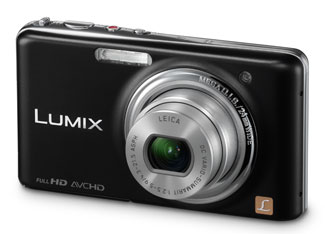 Lumix DMC-FX78
The thin and light FX78 ($349) has a huge 3.5-inch touch display on the back that supports touch shooting features. The 12MP camera has a superfast 5x optical f2.5 lens (24mm – 120mm equivalent) for great shots in low light. Plus, there are some fun special effects like makeup and teeth whitening.