Amazingly, two doctors were arrested last week for allegedly filming women with hidden spy cameras. Dr. Adam Levinson, a noted urologist at Mount Sinai Hospital in New York, and Dr. Lance Wyatt, a celebrity plastic surgeon in Los Angeles, were arrested in separate incidents involving peeking up women's skirts and spying on patients.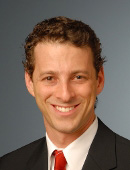 According to news reports, Dr. Levinson was using a pen camera clipped to a folded newspaper to peek up women's skirts on the platform of the Number 4 Subway train on Manhattan's East Side. A bystander noticed Dr. Levinson moving in a "suspicious manner" behind a women as she read on her Kindle. The bystander notified police, and Levinson was apprehended as he was attempting to film women as they descended a staircase in the station.
Levinson has been suspended by Mount Sinai Hospital and faces charges of unlawful surveillance in the second degree, a class E felony. If convicted, he could face up to four years in prison.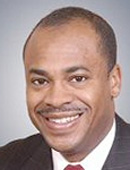 Meanwhile, on the opposite coast, Dr. Lance Wyatt has been charged with six misdemeanor counts alleging that he secretly video-recorded patients while they were undressed and committed acts of sexual battery. According to Carmen Trutanich, Los Angeles City Attorney, "Dr. Wyatt...allegedly made video-recordings of two patients who were undressed. The two alleged victims, unaware that they were being filmed, were patients and were seeing the defendant as part of their post-surgical care. The camera used by defendant to commit these offenses was discovered by one of the victims who fled the office and turned the camera over to police."
Dr. Wyatt could face a maximum sentence of two years in county jail and lifetime registration as a sex offender if convicted on all counts.
Both of these men were successful physicians who were highly respected in their fields, yet, it's hard to imagine that either will be able to keep their medical licenses if convicted of a sex-related crime.
So what can you do to protect yourself from illicit spying? While it may be a bit paranoid to suspect hidden cameras are everywhere, if you have a suspicion or concern, hidden camera detectors are available that may give you some piece of mind.
To protect yourself from "subway spying", always stay aware of your surroundings. Spy cams can be hidden in almost anything, from a pen to a watch to an mp3 player. If someone is following you, standing too close or acting suspicious, move away and, if necessary, contact the authorities.