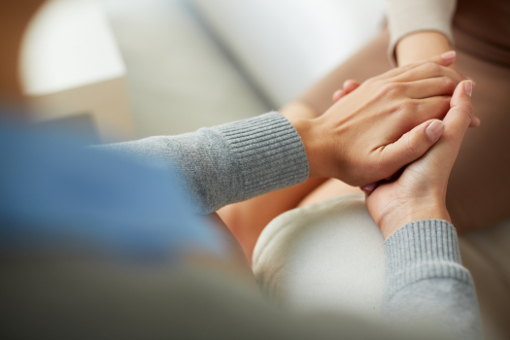 Recent terrorist attacks in Paris that killed more than 100 people and injured some 400 others sparked outrage and sympathy around the world. They also prompted tech companies to step up to provide help to those affected by the tragedy. Here's how they responded to the Paris attacks.
Facebook
Facebook, which has a global reach, activated its geolocation-reliant disaster safety notification tool called Safety Check. If you are in or near the area where the event occurred, you can check in and mark yourself as safe to let your Facebook contacts know that you're out of danger. More than 4 million Facebook users have already marked themselves as safe, informing more than 360 million other Facebook users about their status.
This is the first time that Safety Check has been used for a non-natural disaster. Since its initial use in October 2014, Safety Check has been used five times, mostly during natural disasters such as the Nepal earthquake this year.
Skype and Google
Millions of people use Skype to communicate with family and friends. Right after the Paris attacks, Skype swooped in with free domestic and international calls to France for the days following the attacks. The free Skype calls can be made to landlines and cell phones in France, except to premium service and special numbers.
Google also allowed cost-free international calls to France through Google Hangouts. Anyone from anywhere in the world can call any phone in France through the Hangouts app for iOS, Android or the Web.
Sprint, T-Mobile and Verizon
In a similar gesture, Sprint provided free international long distance calls and SMS messages to France for all Sprint postpaid and prepaid subscribers, as well as customers of Boost and Virgin Mobile. The waived charges began on Nov. 13, 2015. Sprint has not indicated an end date.
T-Mobile also waived charges to calls and texts to or from the United States (including Puerto Rico) and France until Nov. 16.
Verizon also provided free calls and texts from the United States to France from Nov. 13 through Nov. 15.
Uber
As can be reasonably expected, getting a ride during or following a terrorist event can be difficult, if not impossible. Uber suffered such trouble in service during the Paris attacks — the demand for drivers simply ballooned too quickly. On normal days, Uber would have let dynamic pricing ("surges") temper the demand with the price. Instead, Uber chose to put dynamic pricing on hold in Paris over the weekend, so fares did not shoot up when demand also surged.
Airbnb
Travel lockdowns and close borders marooned many people in the city after the attacks. In response, Airbnb activated its disaster response tool and invited users to open their doors to those who have been left without a roof over their heads because of the tragedy. Airbnb encouraged users to provide their listings (homes) for free or for a small cost to those in need. The company also promised to refund any service fees charged to hosts who provided extensions or new reservations to guests who have been delayed between Friday and Monday because of the attack on the city.
Twitter
Airbnb was not the only online service that helped find shelter for those stranded in Paris. Twitter also did, even if that's not its line of business. Through the hashtag #PorteOuverte that went viral on Friday, Twitter users were able to tell the twitterverse that they had a home to share or they needed a place to crash in for the night. Within just 10 hours, the hashtag had registered a million tweets.
Twitter's newly launched Moments feature had its own moment with live, quick-to-read, curated updates of the events in Paris. Periscope streamed live video from ground level to give the updates better context. Twitter temporarily suspended ads display in France.
Stay prepared for emergencies
Nobody knows when disaster may strike, whether natural or man-made. Communication during times of disaster and emergency is crucial, and Facebook and Twitter let you message your loved ones and friends even when power goes out or Internet access is not available. What would you do in an emergency? Learn how to gather the right tech for your emergency preparedness kit.
[Image credit: Pressmaster / Shutterstock ]