We may earn commissions when you buy from links on our site. Why you can trust us.

The Best PC Security Software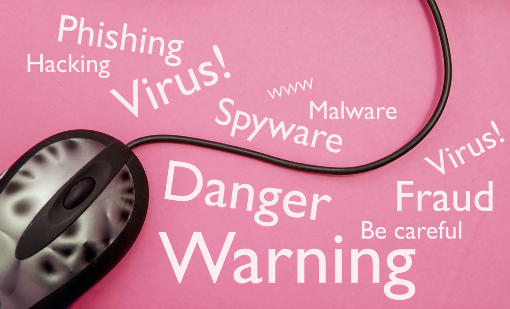 Security software should ideally be easy to use and should detect and remove every piece of malware — all without slowing your computer down or sounding false alarms. It should also tackle all these tasks without disturbing you with constant update notifications.
The reality is that perfect antivirus software doesn't exist yet. In fact, the recent cyberattack against Sony Pictures Entertainment confirms that. The FBI said the attack "appears to have been conducted using techniques that went undetected by industry standard antivirus software," according to USA Today.
But that doesn't mean the industry stops trying to provide consumers with the best security solutions. After all, even antivirus software that may not protect you against every single threat out there is better than going completely unprotected altogether.
We analyzed the best free and paid security software for Windows-based computers that closely matched the "ideal" solution, calculating test results from independent security experts, consumer sites, and technology specialists. Paid software had to not only meet top security ratings, but it had to cost less than $100 per year, be marketed for personal computers, and offer coverage for multiple PCs. And for freeware, we wanted something that had equally strong ratings, was easy to use, and offered a little something extra over the other freebies out there.
Here are our picks.
Best Paid Antivirus Product: Bitdefender Total Security 2015
Today, all of the best security suites offer strong protection against malware, trojans, and viruses while minimally slowing down your machine. They block or warn you about malicious websites and downloaded files, and safely quarantine items that can potentially wreak havoc on your PC. Many offer parental control features that track the activities of underage users and block unseemly URLs. And even consumers' shopping habits aren't ignored, as many top products store your login credentials and payment information so you can virtually shop 'til you drop without entering your credit card number umpteen times.
Overall, some paid products implement these features better than others, and in our findings, Bitdefender Total Security 2015 outperformed the rest. It offers some seriously strong security protection in an easy-to-use interface, all without slowing down your machine.
Testing
While independent anti-malware research lab AV-TEST hasn't evaluated Bitdefender Total Security 2015, it has reviewed Bitdefender Internet Security 2015, which uses the same antivirus technology (minus some additional features, like anti-theft protection and online storage). In AV-TEST's reviews, Bitdefender Internet Security 2015 obtained perfect marks for protection and performance, meaning it protected against malicious software 100 percent of the time and never slowed down the computer (on average, security software slowed things down by four seconds). And while Bitdefender never erroneously detected a website as suspicious, it did once falsely detect legitimate software as malware during system scans, placing it well below the industry average of nine false positives.
In PCMag's tests, Bitdefender Total Security 2015 scored 4.5/5 in both antivirus protection and overall, earning it an "excellent" rating and an editor's choice award. (For comparison, AVG Internet Security 2015 scored 3.5/5 and Norton 360 scored 4/5 in antivirus protection.)
When tested by AV-Comparatives, another independent testing group, Bitdefender again fared well. It was one of three paid consumer products — AVG Internet Security and Kaspersky Internet Security being the other two — that never wrongly blocked any programs. While Bitdefender ranks similarly with other top brands, it moves ahead of the pack because it costs less and subscriptions cover multiple PCs. (AVG Internet Security is $54.99 for just one PC, while Bitdefender Total Security and Internet Security are $89.95 and $79.95 for three PCs, respectively.)
Features
The web-based MyBitdefender Dashboard is the central control for all Bitdefender-registered devices, letting you scan and fix security issues remotely. You can even track your lost or stolen laptop, tablet or phone, locking or wiping missing devices using the Anti-Theft dashboard feature. Many competitors, like Avast, Kaspersky, and Panda offer anti-theft features, but they're designed for recovering Android phones and tablets, not PCs. With Bitdefender, however, even your PC is recoverable.
There's a weekly security report that provides a snapshot of the total number of issues fixed to date, while the updated security widget on your desktop tracks your security-related tasks in real time and sends notifications to your PC about the latest events reported by Bitdefender. And if you want to quickly scan a file or folder, you can simply drag-and-drop it into the widget. This quick option is great for when you don't want to spend the time to open your security suite, search for the file, and scan it like with other programs.
Bitdefender's handy Vulnerability Scanner takes the guesswork out of keeping up with the latest security patches or wondering if your password is weak. The feature regularly scans your computer for possible vulnerabilities, indicating the number of risks posed by outdated apps, weak passwords, or missing security patches. The report will also offer recommendations and solutions for each vulnerability.
While other products like McAfee Antivirus Plus also have a vulnerability scanners, it's hard to find a program that scans the strength of your passwords like Bitdefender does. Generally, consumer security suites just offer password management tools that save your login information for various sites. For instance, Kaspersky's free version of its Password Manager offering does store login credentials and can even generate stronger passwords, but it's not designed to evaluate the passwords you already have. So if you want both a vulnerability scanner and a password evaluator, then Bitdefender is the way to go when it comes to preventing threats that could arise thanks to outdated software or poor passwords.
Threats that don't originate from your PC are extinguished by Bitdefender as well. Viruses can covertly enter your PC via flash drives, for instance, but Bitdefender wards off such threats with its USB Immunizer, a feature that prevents auto-run malware from launching on your PC from a connected drive or memory card.
Additional features include a virtual file shredder that ensures no traces of your deleted files remain on your PC, a two-way firewall that protects you even over Wi-Fi networks, and file encryption to secure your confidential files in an encrypted vault. There's also a top-rated anti-phishing feature that blocks malicious websites; PCMag ranked it highly because it outperformed Norton 360 (anti-phishing tools traditionally never come close to Norton's accuracy, but Bitdefender scored five percentage points better than Norton, according to PCMag).
System speed
If you're noticing your PC is acting sluggish, you can speed things up with Bitdefender's OneClick Optimizer feature. OneClick will analyze your machine for disk, registry, and privacy issues, and then start the optimization process, which includes disk cleanup (removing Windows junk files, like Windows cache), registry cleanup (removing corrupt registry entries) and privacy cleanup (clearing your download history, temporary files, and more).
There's also the new Startup Optimizer feature, which minimizes boot time by managing programs that launch at startup. Norton 360's Startup Manager is similar, although Bitdefender's version is better because it actively monitors how long it takes your device to start and how much time it takes each program to launch. To fully optimize your PC's performance, you can enable the Bitdefender Profiles feature, which ensures that your PC performs its best based on a particular type of activity. You can choose -- or let the software auto-detect -- work, movie, and game modes, for instance, preventing popups or system updates from happening. While other security suites offer similar use-based optimization, it's typically limited to gamer mode and often must be manually enabled.
Speaking of interruptions, some of the most common security product annoyances are the repetitive alerts. Bitdefender brought the Autopilot feature -- which makes optimal security-related decisions without interrupting you -- back from last year's lineup and enhanced it for Total Security 2015. That means no more pop-ups and nothing to configure. If there's a critical function disabled, such as the Bitdefender two-way firewall, Autopilot will fix it.
Online safety
For those who like to shop online, Bitdefender's password-protected Wallet feature is a secure solution for storing your credit card details and important passwords, automatically filling in the pertinent fields as you browse and storing your credentials for new sites on the fly.
Bitdefender's lineup also includes a fraud-warning feature that will alert you if Google and Bing search results or Facebook links are unsafe before you click on them, and will block access to infected links you accidentally click. AV-TEST found that sister product Bitdefender Internet Security 2015 -- which uses the same technology -- never wrongly detected a website as suspicious.
Parental controls
If you have little ones accessing the Internet, you can take advantage of the advanced parental controls settings that block inappropriate content, limit access based on hours you set, and even let you monitor their location, online activity, text messages, and calls when paired with the Parental Control app for Android. You can access your control settings online from your MyBitdefender account, which is a nice touch.
Similar to too-basic password management, other security systems can come saddled with flawed parental controls. For example, Trend Micro has a very basic parental control system that just that filters web content and offers time scheduling. To match the more advanced controls you get with Bitdefender, you'd have to install additional software. PCMag reports that once Trend Micro's Online Guardian for Families is installed, it's still riddled with flaws. For example, Online Guardian doesn't run independent of web browsers, so if a child accesses the Internet via an off-brand browser, they'll be able to view any web page they want, regardless of the limitations you set.
However, a real competitor to Bitdefender's parental control features is AVG Family Safety , which is browser-independent. PCMag points out that AVG's feature can even let older children with an approved password override site blocking so they can access sites that may be deemed inappropriate for their younger siblings. AVG Family Safety is actually a separate feature that costs an additional $49.99 per year for three computers, though. At that price, it's more cost effective to opt for a full suite with robust parental control features, like Bitdefender.
Overall
Bitdefender Total Security 2015 is overflowing with features. It runs fast and light, and sports a straightforward interface that ties nicely into online controls accessed in the MyBitdefender hub. And most importantly, it's a high-quality protection suite at a fraction of the cost of its competitors.
Bitdefender Total Security 2015 costs $89.95 for a one-year subscription that covers up to three Windows PCs (currently available on Amazon for $53.97). Bitdefender Total Security Multi-Device 2015 costs $99.95 for a one-year subscription that covers five devices, Mac and Android included.

The Best Free Option
We also went hunting for the best freeware out there. In reality, free security suites don't exist, but free antivirus offerings are pretty common. You generally get bare-bones features, such as a system scanner, a scarce interface with little context (and riddled with popups asking you to upgrade to a paid version), and adequate to good antivirus protection.
For most consumers, though, adequate doesn't cut it. So we searched for a product that was easy to use, earned superior security ratings in its class, and offered a bonus feature or two to put it over the top. In that search we narrowed it down to a product that was the pioneer in its industry: the first free cloud-based offering that not only sets the bar among freeware protection, but even outperforms a few paid providers.
Panda Free Antivirus (formerly Panda Cloud Antivirus) is as good as it gets for Windows freeware. It has a simple interface and is very effective at detecting malware, spyware, and viruses. As the first free cloud-based antivirus software on the market, it's got a few nice tricks up its sleeve. You'll need to install a small program that runs on your PC and connects to Panda's cloud engine, but setup is a breeze and to make PC users comfortable, Panda mimics Windows 8's tiled look once it's running.
Cloud power
Most security programs use cloud-based technology one way or another to detect threats. Many connect to servers to update their software or to maintain a real-time database of active malware threats; Panda Free Antivirus is no different. It's an entirely cloud-based program, so there's no need to worry about installing updates or configuring your machine aside from the one-time installation of the connector software. And its offline cache of active malware signatures ensures you're protected even when you're not connected to the Internet.
In recent comparative tests by independent labs, Panda Free Antivirus led the pack in protection. It scored 100-percent protection rates in AV-TEST's results. And in AV-Comparatives real-world testing, Panda scored highest among its freeware counterparts, even outperforming a few paid software programs, including AVG Internet Security, McAfee Internet Security, and Sophos Endpoint Security 10.3. And in PCMag's tests, it scored a perfect 18 points in protection, performance, and usability along with Bitdefender and Kaspersky.
Panda Security's latest creation, the XMT engine, is a type of smart engine that offers a higher level of efficiency and greater malware detection rates. Panda has made XMT available on all of its products, including Panda Free Antivirus, which promises to scan your computer 50 percent faster than its predecessor while minimally impacting system overhead. While the industry average for slowing down a machine was four seconds in AV-TEST's findings, Panda only slowed things down by three seconds.
Other features
As an added bonus, Panda Free Antivirus packs a rescue-drive creator. If malware prevents you from booting up a particular machine, you can create a bootable USB rescue drive that scans and removes viruses from the infected machine. There's also a USB Vaccine feature, which scans flash drives and can prevent infected ones from automatically running programs.
While the rescue drive feature and autoplay disabler are nice touches, you miss out on Panda Antivirus Pro's features, including firewall protection and chat-based support. And if you want some mobile protection for your Android device, you'll need Panda Mobile Security, which is $14.99 per year.
Panda may be free, but it isn't perfect. In AV-Comparatives' tests, it occasionally wrongly blocked safe Internet domains or downloaded files. The average score for wrongly blocked files was 18; Panda scored a dismal 46. But in AV-TEST's results, it didn't wrongly block websites, and it only blocked one legitimate software download. However, Panda was twice as likely to wrongly detect legitimate software as malware during system scans.
Overall
Better safe than sorry. If you can handle some false alarms, Panda Free Antivirus's impressive protection rate and real-time malware database places it ahead of its freeware competitors. And its bonus security features are practical additions you'll be glad to add to your computer's arsenal. It's the go-to solution for free antivirus protection.
[computer mouse and malware image via Shutterstock]
---
Discussion