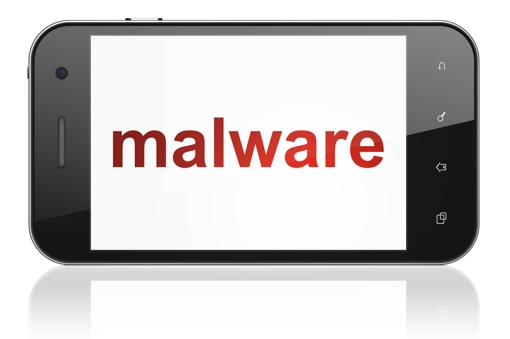 The threat of mobile malware is on the rise. A new report from telecom giant Alcatel-Lucent reveals that approximately 0.68 percent of mobile phones and tablets are currently infected with malware, closely mirroring the infection rate of Windows PCs. Overall, malware infection rates rose 25% in 2014, following a 20% increase in 2013.
Android device owners continue to bear the brunt of the malware threat. An estimated 99% of all malware targets Android owners. Blackberries and iPhones are far from perfectly secure, but combined they represent less than 1% of all infections, the report says.
Spyware has taken the spotlight as the most common type of mobile malware, representing six of the 20 most common viruses. The malicious programs are designed to track your web surfing habits, monitor your calls or texts, report back your phone's physical location and more. Many of these programs are adware that make money off your personal data. Some are even more nefarious, placed on phones by a suspicious partner or your boss to keep tabs on your personal communications. Ransomware, malware that holds your phone's functionality hostage until you pay money to the hackers, is also on the rise.
Fortunately, staying safe from mobile malware is easy if you know the right steps to take. All phone owners should keep their phone's operating system updated to the most recent version. This is important, as hackers can easily exploit known security holes in old software. Most Android malware is spread through third-party download sites, so Techlicious recommends you only download apps from trusted sources Google Play or the Amazon App Store.
You should also consider adding anti-virus protection to your mobile device. We recommend checking out Norton Security, which provides protection for up to five of your family's devices – smartphones, PC and tablets – for $79.99 per year. For a more affordable option, try the free Lookout mobile security app (available for both iOS via the Apple App Store and for Android via Google Play).
[Mobile malware via Shutterstock]