We may earn commissions when you buy from links on our site. Why you can trust us.

EasyBloom Plant Sensor Plus Makes Everyone's Thumb Green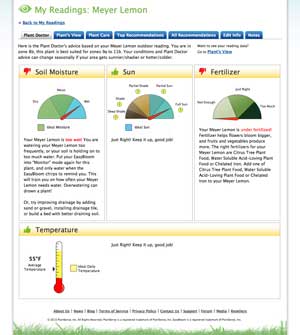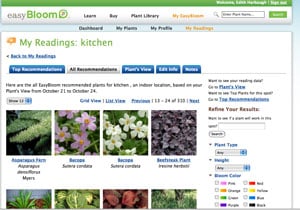 Are you not sure what type of plants will do best in your garden? Are your seedlings not thriving? If so, the EasyBloom Plant Sensor Plus by Black & Decker ($40, plus optional $4 per month or $25 per year subscription
) may have the answer.
The top half of the Plant Sensor Plus—the portion that looks like the stem and flower—records the amount of sunlight and temperature from your plant's vantage point. The bottom half records moisture and nutrient levels.
"Plant" the sensor where seedlings are growing for 24 hours. Then plug the sensors into your computer's USB port and enter your zip code on the EasyBloom website, EasyBloom will then combine your data with known geographic growing conditions.
If you're in the garden planning stage, you can use the site's Plant Doctor to select plants that will grow well from the site's 6,000-plus plant database. Filter by size, bloom color, deer resistance and drought tolerance, among other qualities. The same data can be used to determine why your existing plants may not be thriving the way you hoped.
The Plant Sensor Plus can be used inside as well.
---
Discussion