As a working mom who travels, sometimes I'm not there at night to read my kids their bedtime stories. I miss that nightly ritual when I'm on the road, but now I can record a reading into books — online, e-books on tablets or physical recordable storybooks — so my kids can hear my voice.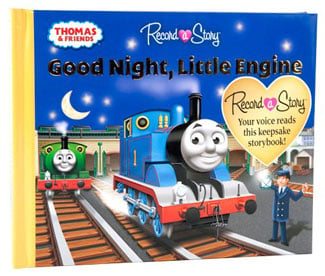 Recordable storybooks have a built-in voice recorder that captures your voice as you read each page. You record each page separately with as many takes as you need, and when you're done, you lock the book so it can't be erased accidentally. When your child opens the book, embedded sensors determine which page is open and play back your recording.
There's a very small but decent library of recordable storybooks available from Hallmark, Reader's Digest and Publications International. Titles include "Goodnight Moon," "Guess How Much I Love You" and "Hey Diddle, Diddle!" as well as stories based on licensed characters such as Elmo, Disney princesses, Cars and Thomas the Train. Books range from $10 to $35.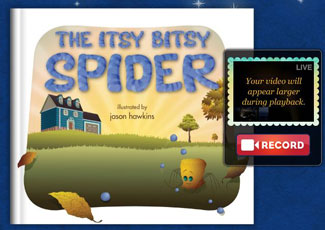 If your kids are OK with snuggling up with a laptop or tablet, the website A Story Before Bed has a great selection and hundreds of recordable e-book titles. For e-books, you use your webcam to capture video of you reading the story. Or you can read the story with your child. My kids always like seeing themselves in videos, so I read with them sitting on my lap.
You can preview any recording and you don't purchase your book until you're satisfied with your recording.
Books cost $6.99 per title or you can subscribe for the year to 25 books for $39.95, 50 books for $69.95 or 250 books for $99.95. There are a few free titles available, including "Rungi-Chungi: The Secret of Stone Soup" and "The Itsy Bitsy Spider." I appreciate the fact that if you let your subscription lapse, you can still access your recordings.
To play back your stories, you can log onto the website or use the Story Before Bed app for iPhone/iPad (free in iTunes). And if you have an iPad 2, you can even make recordings.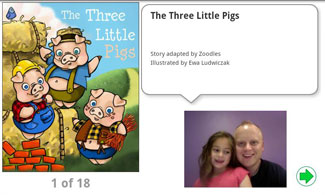 For those with Android devices, check out Zoodles and the companion Kid Mode app (free on Android Market). They have a library of 13 recordable storybooks, as well as games and art project s— all based on what's appropriate for your child's age. The Three Little Pigs is free, other books are $2.99 or they're free with a premium subscription to Zoodles ($7.95 per month, $39.95 for six months or $59.95 for a year).
Nothing beats being there for the nighttime story ritual, but at least I can participate with a pre-recorded story for those times when I can't.