There is no shortage of good grocery coupon sites on the Internet. After all, why clip from the Sunday paper when you can find and print your favorite coupons so much faster online?
But consumers have started demanding more from their favorite coupon sites than just the ability to print coupons. They want to save even more time and money, as well as tell their friends about the latest deals.
Coupon Sites that Deliver More
The following sites are meeting these demands with features like allowing you to send coupons to a smartphone or make and print (or email) a shopping list. Contact a friend with notices of upcoming deals or even add coupons to a store loyalty card. The sites are free; the only hassle is that some local stores may not accept the printed version of their coupons –but most do.
Valpak

At heart a standard coupon service, Valpak.com offers one very cool feature: coupons sent directly to your iPhone, Android, Palm or Blackberry. Deals are displayed according to your ZIP code and range from savings on Starbucks VIA instant coffee to discounts on vinyl siding.
Coupons.com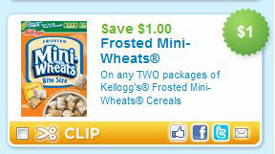 Coupons.com has been around for ten years, but it keeps up with the times by allowing users to send coupons to their store loyalty cards (Safeway Vons, Genuardi's, Carrs, Randalls, Dominick's, Pavilions and Tom Thumb). Deals can also be shared on Facebook or Twitter or sent by email to others.
Shortcuts.com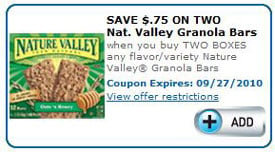 For the very busy shopper, Shortcuts.com is a real find. You can create a printable shopping list based on the coupons you've selected or other items that you enter (The site will search for deals on these items and alert you if any are found). You can also send your selections to one of the two dozen store loyalty cards - including Kroger, Fred Meyer and Ralph's – that the site supports.
Please note that many coupon sites require you to download some type of software to print your coupons.