Which Carrier Has the Best Smartphone Plan?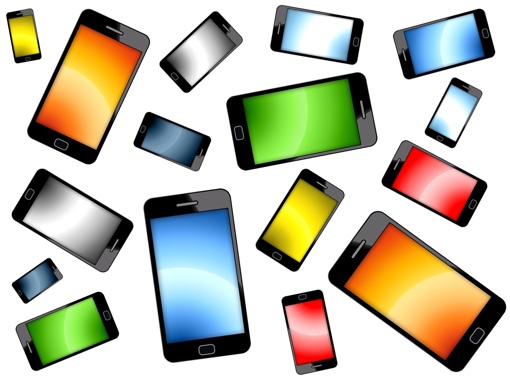 Whether you're thinking about activating a brand new phone line or just shopping around for a better deal on an existing one, it's a great time to shop around for mobile phone service. Verizon recently dropped their prices, while AT&T and T-Mobile have launched new data rollover options. And not to be left out, Sprint has a great unlimited data deal for iPhone purchasers.
To help you get the best deal possible, Techlicious contacted all the major U.S. cell carriers and asked them to make us their best deal for individual smartphone plans (also check out our picks for the best family plans). We also checked out their website to get all the fine print and double check the deals. We only considered deals with unlimited text and voice, which represent the vast majority of available plans anyway.
But first, before you shop …
Before you start shopping based on price, it's important to remember that there are other highly important aspects to cell coverage. Not all networks are created equal – Verizon and AT&T generally have the best nationwide 4G LTE coverage and speeds, though T-Mobile's data speeds have been improving significantly in metro areas. We recommend you compare carriers' coverage and speeds in your specific location by visiting opensignal.com.
Prepaid Plans
There are a few compelling reasons to consider purchasing cellular service under a no-contract prepaid plan as opposed to a post-paid one. For starters, prepaid plans tend to be slightly less expensive because you've agreed to pay for everything up front. They also protect you from expensive overage charges – once you use up your monthly allotment of 4G LTE data, your data speeds will be significantly reduced (to 2G levels). Many carriers often describe this feature (a bit too generously) as "unlimited data." And you can get a prepaid phone without first passing a credit check. It's not all sunshine and happiness with prepaid plans, though. You'll likely need to purchase your prepaid phone outright. Some plans restrict your choice of devices, too, and many won't accept used phones from other carriers.
So, which carrier has the least expensive plans? That honor goes to Sprint Prepaid, which offers unlimited talk, text and 1 GB of 4G LTE data for just $35 per month and 3 GB of data for $45 per month. But just because a plan is the cheapest doesn't mean it's right for you and your needs — 1 GB of data likely isn't enough to cover someone who streams music or video, or even surfs the web regularly. The average U.S. smartphone owner uses 1.8 GB of data per month, so unless getting the absolute least expensive plan is paramount, stick to those that offer at least 2 GB per month.
If you'd rather stick with a top-tier carrier, you're likely best off going with a postpaid plan. That said, the $60 per month AT&T GoPhone 4 GB Plan stands out as a good price for a decent sized data allotment on a major carrier. It should be enough data to really enjoy all the different data applications your phone without having to worry about running out.
Postpaid Plans
To get the best price on a postpaid plan, you'll likely need to skip the two-year contract and bring your own device (or pay for your device outright). Verizon's More Everything Plan with Verizon Edge offers unlimited talk, text and 1 GB of data for $45 per month with free mobile hotspot functionality included. To get a reasonable amount of data, though, you'll need to pay $60 for a 2 GB Single Line Plan at Verizon or $65 for a 3 GB Mobile Share Value plan at AT&T.
If nothing less than a brand new iPhone 6 will do, you should definitely check out Sprint's Unlimited iPhone deal. You can get unlimited text, talk and data for $50 per month, though to qualify for that pricing, you'll need to lease or purchase a new iPhone 6 outright ($649 minimum). T-Mobile's Simple Choice 3 GB Plan is a good option for Android users at $60 per month. It offers unlimited music streaming that doesn't count against your allotment and a data rollover feature that starts you off with 10 GB in reserve right off the bat.
Want to see how all the plans from the top carriers stack up, side-by-side? Check out the comparison charts below.
Least Expensive Individual Plans with Some High-Speed Data Plus Unlimited Talk & Text
AT&T
Verizon
Sprint
T-Mobile
MetroPCS
US Cellular
Virgin
Boost
Plan name
AT&T Mobile Share Value Plan*
Single Line MORE Everything Plan**
Sprint Prepaid

T-Mobile Simple Choice


$45 Simple Connect Prepaid Plan
Unlimited Your Way
$35 Data Boost Up***
Amount of 4G data included

300MB

1GB
1GB

500MB

2GB
1GB
250MB
2.5GB
Hotspot included
Yes
Yes
No, $10 per month add-on
Yes
No, $5 per month add-on
No
No, $5 per month for 1GB
No
Monthly Price
$45
$45
$35
$40
$40
$45
$35
$35
– Prices & Data Allowances Valid as of Feb. 23, 2015
*with AT&T Next, Bring Your Own Device, Full retail upfront or contract terms fulfilled
**with Verizon Edge, Bring Your Own Device, Full retail upfront or contract terms fulfilled
***after you sign up for Auto Re-Boost
Least Expensive Individual Plans with 2GB+ of High-Speed Data Plus Unlimited Talk & Text
AT&T
Verizon
Sprint
T-Mobile
MetroPCS
US Cellular
Virgin
Boost
Plan name
AT&T Mobile Share Value Plan*
Single Line MORE Everything Plan**
Sprint Prepaid***

T-Mobile Simple Choice


$55 Simple Connect Prepaid Plan
Unlimited Your Way
$35 Data Boost Up****
Amount of 4G data included

3GB plus rollover

2GB
3GB****
3GB plus Data Stash
2GB
2GB
3GB
2.5GB
Hotspot included
Yes
Yes
Yes, on compatible devices
Yes
No, $5 per month add-on
No
No, $10 per month for 2GB
No
Monthly Price
$65*
$60
$45
$60
$40
$55
$55
$35
– Prices & Data Allowances Valid as of Feb. 23, 2015
*with AT&T Next, Bring Your Own Device, Full retail upfront, or contract terms fulfilled
**with Verizon Edge, Bring Your Own Device, Full retail upfront, or contract terms fulfilled
***requires an approved Sprint Prepaid device
****data access ends after plan's applicable allowance reached.
*****after you sign up for Auto Re-Boost

[Colored smartphones via Shutterstock]
Discussion