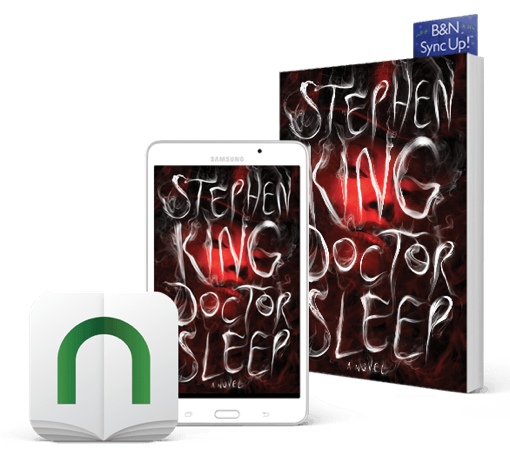 Many people love e-books for reading on the go, but prefer the feeling of a physical tome in the hands while at home. If this sounds like you, you'll love Barnes & Noble's newly announced Sync Up! program. For every participating physical book you buy in store during the holiday season, you'll be able to purchase a Nook digital edition of the same title for $4.99.
If you'd like, you can keep the digital version of yourself and enjoy the convenience of switching between your two copies. Or, Sync Up! lets you gift it to a friend instead. It's a nice bonus for holiday shoppers – you can keep one version and gift the other, allowing you to read the book together. The digital version can be read on a Nook tablet or on any mobile device running the Nook Reading app.
There's a big catch here, however: Only a limited number of titles qualify for Sync Up! You'll find a number of favorites and best sellers on the list, like Life of Pi, Doctor Sleep by Steven King and The Kite Runner by Khaled Hosseini. Mostly, you're dealing with Oyster-level books, here — few top-tier titles, but many interesting ones. You can browse the full selection of titles by looking for the Sync Up! display in stores or on the Sync Up! page on the Barnes & Noble website.
The Sync Up! digital version can be purchased via the B&N Sync Up! bookmark inside each qualifying title in store. A redemption code will then be printed on your receipt upon purchase. Alternatively, you can have the code printed on a gift receipt or emailed. To learn more about the limited-time program, visit BN.com/sync-up.