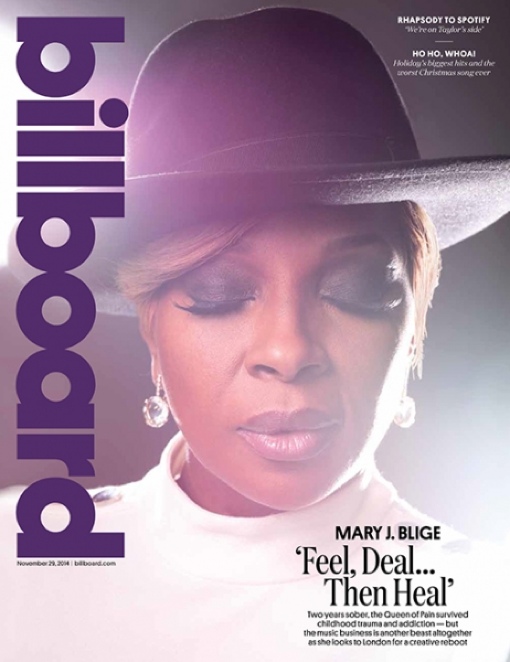 When Billboard magazine began tracking music sales for the first time in 1945, it pulled much of its data from surveys of record stores to create its bestseller lists. In those days, the charts simply tracked the top 5 records (then, shellac 78s). Much has changed since then, of course – Billboard now tracks sales of the top 200 CDs in the U.S. through the use of sales data collected from SoundScan. But it doesn't track digital downloads or those who listen to songs via streaming services – until now.
The New York Times is reporting that the Billboard 200 music charts will begin to account for digital music sales and streams starting the week of Monday, November 30. Every 1,500 song streams from Spotify, Beats Music, Rdio, Rhapsody and Google Play will now count as an album sale, as will every 10 music downloads from services like iTunes. The results of this first all-inclusive listing will be published online on December 4 and published in Billboard magazine's December 13 issue.
As the Times notes, the change will have a major impact on the charts. Taylor Swift's 1989 would retain the top spot on last week's Billboard 200 under the new formula, but teen sensation Arianna Grande's album My Everything would rise from number 39 to number 9. Any change to the Billboard rankings could affect your local radio station's programming too – many pop stations and DJs use the information to build their playlists.
Moving forward, the Billboard 200 should better reflect the way people now listen to music – after all, sales of physical albums are way down and streaming subscriptions are on the rise for some time. It will also aid independent artists who have found a lot of success online without help from major record companies. "It's been very difficult over the last two or three years to communicate the charts to record stations," said Daniel Glass, founder of independent label Glassnote. "I've been Scotch taping and Band-Aiding Shazam and Spotify, bringing in all this data for them. Now with this all-in-one streaming chart, it's a much truer reflection of how much is being consumed."
You can learn more about the change to the Billboard 200 charts by reading the article in the Times. To view the current Billboard 200, visit billboard.com.