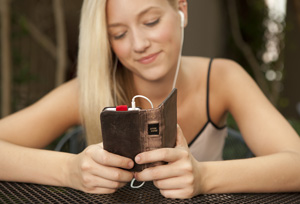 BookBook is a new case for the iPhone 4 that appears to be a vintage leather-bound book — giving the perception that you're engaged in intellectual pursuits, while you're actually just trying to get through that next level of Angry Birds.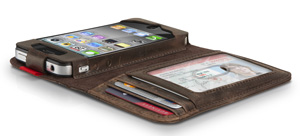 The BookBook allows you to sync and charge your iPhone while the case is open or closed. To snap a photo, all you have to do is slide the phone upwards. The case also serves as a wallet, allowing you to carry 3-4 cards and has a vertical slot for receipts and cash. There are no magnets within the case to jeopardize your credit cards.
The BookBook case is only for the iPhone 4 and is not compatible with iPhone 3GS or iPod Touch.
The case can be purchased from TwelveSouth.com for $59.99.