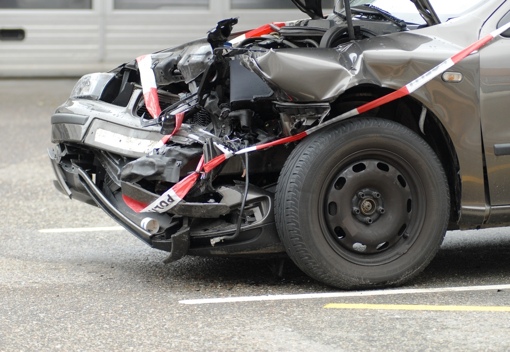 Automatic braking technology could soon become standard equipment on all vehicles. This week, the U.S. National Transportation Safety Board (NTSB) recommended that National Highway Traffic Safety Administration (NHTSA) regulators make crash avoidance systems mandatory on all new cars sold due to its potential to save lives.
"Safety should be a basic feature rather than an option we have to purchase and that only the wealthier buyers can afford," argues NTSB chairman Christopher Hart.
Automatic braking systems use a network of cameras and lasers to detect other vehicles while on the road. If a driver gets too close to another vehicle or pedestrian, the system will stop the car automatically. According to the Insurance Institute for Highway Safety, the smart car tech reduces the incidence of crashes by 15 percent.
Of course, there's a cost to this car safety technology. General Motors currently makes automatic braking available as an option as part of a larger $1,200 package; Toyota has begun rolling it out in their vehicles as an $300 to $500 option. That may seem like a lot of money, but it's an investment in safety – the tech could save you from a far more expensive repair bill down the road. And while automatic braking is expensive now, it will only get cheaper as the tech evolves, advances and is mandated for inclusion in all vehicles.
No specific timeline has been announced for when, if ever, automatic brakes will be mandated on vehicles in the United States. In April 2014, the NHTSA issued a new rule requiring backup cameras on all new cars sold after May 2018. A rule requiring crash avoidance systems would likely have a similar timeline, so don't expect the feature to become standard until the end of the decade.
[Front-impact collision via Shutterstock]