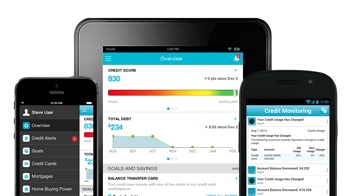 Thinking about your credit score and identity theft is hardly fun, but it's never been more important. Last year, Target and other retailers suffered a devastating breach, exposing millions of credit card accounts to fraud. And last week, we learned of the Heartbleed bug that put untold numbers of online accounts at risk. It's safe to assume your financial data isn't 100% secure anymore, even if you did everything right.
In light of these recent events, protecting yourself with a credit monitoring and identity theft service may be a smart move. Getting that service for free is even smarter. That's why I'm excited about a new service, announced today, called Credit Sesame. It offers access to your Experian score, credit monitoring, financial management tools, and an identity theft protection service backed up with a $50,000 insurance policy.
"Your personal financial information is under constant threat from global scammers," explains Credit Sesame CEO Adrian Nazari. "Consumers now have a reliable source to get their free credit score and credit monitoring, build a complete picture and analysis of their credit and debt, find out what they can do to improve their finances, and protect their credit and identity – all at the same time and in one place for free – without the need to use or expose their financial information at multiple websites."
Credit Sesame is far from perfect, as you might expect from a free service. You'll only be able to check your Experian credit score – activity from the other credit bureaus will be missed. And while Credit Sesame promises specialists to help remedy instances of identity theft, much of your protection consists of post-fraud alerts and cleanup, not pre-fraud prevention.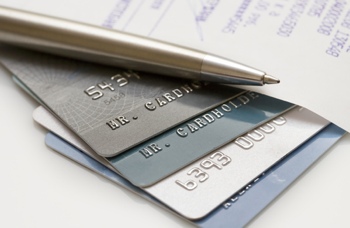 If you're already an active target of identity theft and fraud, you'll want to contact credit agencies directly to place a free 90-day fraud alert on file – it's a far more powerful and proactive tool to put the brakes on criminals ASAP. Or, if you're not planning on obtaining new credit in the immediate future, you may want to place a full security freeze. Doing so will lock down your credit file, placing new heavy ID requirements on efforts to open new accounts in your name.
You can sign up for the free Credit Sesame service at creditsesame.com or by using one of the company's mobile apps. The Credit Sesame app is available on the Apple App Store for iOS and on Google Play for Android devices.
For more on protecting your credit and identity, check out our computer security buyers guide, the FTC's Identity Theft consumer information page and Krebs on Security's recent column, "Are Credit Monitoring Services Worth It?"
[Credit cards via Shutterstock]