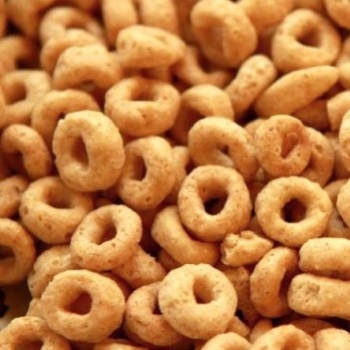 Update 4/21/2014: General Mills has reverted back to their old terms of service due to a negative consumer response.
General Mills, the company behind brands such as Cheerios, Yoplait, Larabar, Betty Crocker and Old El Paso, has quietly updated its website's legal terms to state that by downloading or printing coupons, entering a contest, signing up for a newsletter or following the company on social media, you agree to give up your legal rights to sue the company.
"We've updated our Privacy Policy," the company writes in a grey popup box at the top of its website. "Please note we also have new Legal Terms which require all disputes related to the purchase or use of any General Mills product or service to be resolved through binding arbitration."
Companies are increasingly favoring the arbitration process as a way to limit their exposure to legal risk (and lawsuit payouts). It's not unusual for companies to require arbitration as part of a service contract, but General Mills' new terms represent an unusually broad new reach into new territory. The language suggests that simply by using a coupon or clicking the Like button on Facebook, you are surrendering your right to sue if the food makes you or your family ill, even through the company's negligence.
But will these aggressive new terms actually hold up in court? According to Daniel Kirschner, an attorney at the law firm of Corboy & Demetrio in Chicago, "The enforceability of so-called 'terms of use' agreements vary greatly depending upon a number of factors." In particular, Kirschner explained, "because such clauses are typically analyzed under contract law, courts will initially look to whether the consumer demonstrated clear and unambiguous assent to be bound by the terms."
"Even when a court finds that a contract exists," added Kirschner, "that contract still must be tested against local state public policy considerations and consumer protection laws."
Kirschner, who is currently representing a rape victim against Internet dating giant Match.com, was able to obtain summary judgment from an Illinois court that held that the Match.com Terms of Use Agreement was null and void in its entirety as violative of Illinois public policy.
For more on General Mills' new legal terms, the New York Times has a terrific article on the subject: When Liking a Brand Online Voids the Right to Sue.
[Cheerios via General Mills]