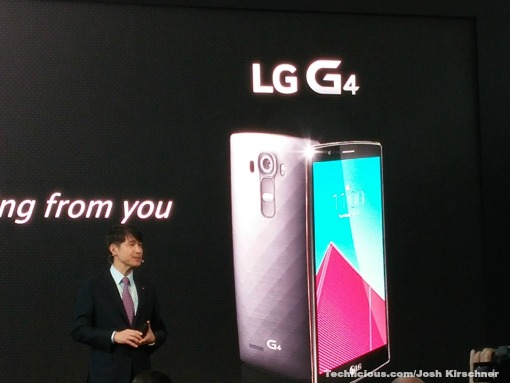 Korean electronics manufacturer LG today unveiled the LG G4, its new-for-2015 flagship Android phone. The device features a slightly curved design, a stunning screen, an incredibly powerful 16MP camera, Android 5.1 Lollipop and an eco-friendly real leather backing option in a wide array of colors.
Like last year's LG G3, the G4 has a big and beautiful 5.5-inch quad HD display with 2560 x 1440 resolution (538 PPI). But don't expect the same old display – LG says it has been upgraded to an IPS Quantum Display, which offers 20 percent better color reproduction, 25 percent better brightness and 50 percent greater contrast. Inside the phone, you'll find a Qualcomm Snapdragon 808 processor, 3GB of RAM and 32GB of storage (expandable via a microSD slot).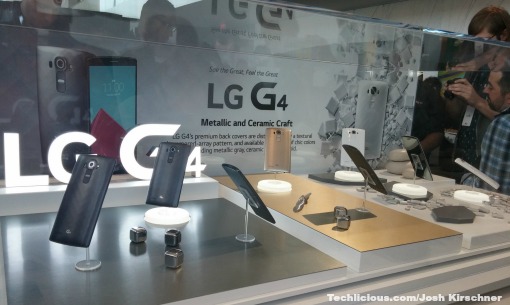 One of the best features of the LG G4 is its heavily upgraded camera. The camera module has a wide F1.8 aperture lens that lets 80 percent more light reach the sensor, improving performance in low-light situations. The new OIS 2.0 takes image stabilization to new heights (including a third axis), further improving photos taken in low light while the new Color Spectrum Sensor boosts color accuracy. Camera aficionados will appreciate the new Manual Mode, which lets you control focus, white balance, shutter speed, exposure and ISO. You can also save photos in the unprocessed RAW format, in case you'd like to perform detailed editing later. Even the front-facing camera, with an unusually good 8MP resolution, is designed to impress.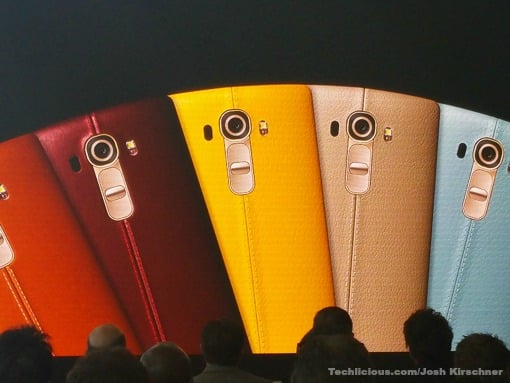 The LG G4 will be available in a wide range of colors in two different finishes. The ceramic version of the phone will be available in metallic gray, ceramic white and shiny gold; the vegetable-tanned genuine leather version is available in black, brown, red, sky, blue, beige and yellow colors. The phone will be available from all four major carriers, but only Sprint has announce availability, which will be in June. T-Mobile is giving away an LG G4 every day through May 25, 2015, but hasn't announced general availability.
Updated 4/29/2015 with availability information and hand-on video.